Uncategorized
Stars (Finally) Assemble, Support Israel Against Hamas Atrocities (UPDATED)
Jerry Seinfeld, Gal Gadot, Chris Pine, Michael Douglas and more do the right thing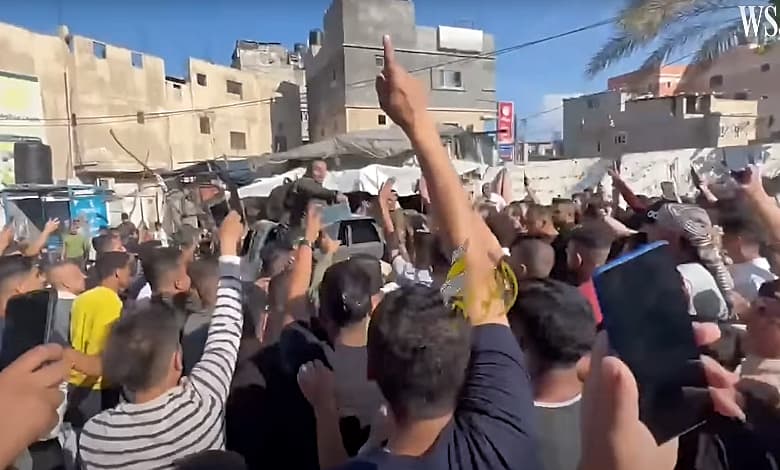 Hollywood virtue-signaling is an arcane blend of compassion and career building.
Just ask comedian Ryan Long, who surveyed the entertainment landscape earlier this week and mocked stars who struggle to do the right thing.
Actor Not Sure if He's Supposed to Support Israel or Palestine
Now, more than 700 entertainment industry players have finally done just that.
The Creative Community for Peace revealed an open letter forcefully condemning the atrocities committed by Hamas against the Israeli people over the weekend.
No hand wringing. No attempts to "both sides" the crimes against humanity. Just outrage and, we hope, the promise to keep the cultural pressure on.
This is terrorism. This is evil. There is no justification or rationalization for Hamas' actions. These are barbaric acts of terrorism that must be called out by everyone. They are a terrorist organization whose leaders call for the murder of Jews everywhere.
CCFP calls on our friends and colleagues in the entertainment industry to speak out forcefully against Hamas and do whatever is in their power to urge the terrorist organization to return the innocent hostages to their families.
Among the prominent names included in the letter are Michael Douglas, Chris Pine, Jerry Seinfeld, Amy Schumer, Liev Schreiber, Billy Porter, Debra Messing and Titus Welliver.
Some notable names missing?
Mark Ruffalo, the progressive A-lister who frequently weighs in on political matters but has been muted of late. George Takei, the 80-something "Star Trek" alum whose Twitter feed hardly captures the sentiment of the letter.
Bette Midler also didn't make the list. Nor did Sean Penn.
UPDATE: The WGA (Writers Guild of America) hasn't said a collective peep about Hamas' monstrous attacks earlier this month. That didn't go unnoticed. Several high-profile artists, including director Eli Roth, slammed the WGA for its silence.
The letter notes that the WGA issued statements in support of Black Lives Matter and the #MeToo movement.
"But when terrorists invaded Israel to murder, rape, and kidnap Jews… the Guild stayed silent," they wrote. "It remains the only major Hollywood union to do so."