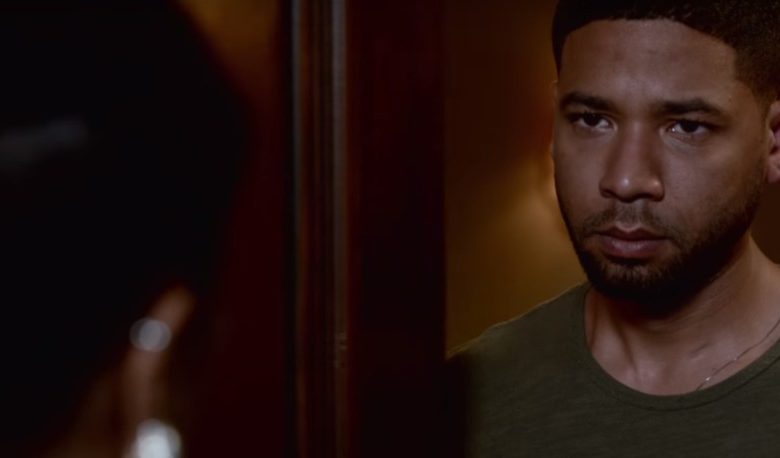 Jussie Smollett is now a suspect connected to not one but two racially-charged hoaxes.
You might think celebrities would focus their ire on a man who belittled what it means to be attacked for your sexual preference or race. They might even rage against someone who taxed the resources of a large city police department where innocents are gunned down on a regular basis.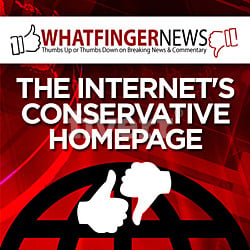 And then, as the evidence appears overwhelmingly, clung to his "I'm innocent" routine.
Not exactly.
A number of celebrities used Smollett's hoax to bash … President Donald Trump.
RELATED: 7 Ugly Lessons from Smollett Hoax
Now, some stars shared the basics facts of the case. Far-left actor Jon Cryer, for example, comes to mind.
If Smollett sent the threat letter that is a federal crime. https://t.co/F5xfPcvZRm

— Jon Cryer (@MrJonCryer) February 21, 2019
"Halloween" star Jamie Lee Curtis addressed the hoax by dragging in a gaggle of pet causes into the conversation. She also inadvertently called herself a racist in the process.
Attention MUST be paid 2 the systematic racism in 🇺🇸, the sexism & violence against women & LGBTQ, the destruction of the planet, opiate addiction, homelessness, veterans, poverty, the education system but what we learned from this EMPIRE of attention, it can never be paid FOR.

— Jamie Lee Curtis (@jamieleecurtis) February 21, 2019
Call it the "fake but accurate" line of thinking.
Former child star Quinn Cummings slammed Smollett as "dumb," but pivoted to a crude attack on Fox News' Tucker Carlson.
We may have found the dumbest man in the world.

Now, back to the Coast Guard terrorist and his enemies list which read like what Tucker Carlson screams when he ejaculates. https://t.co/d5dQ3yhqDt

— Quinn Cummings (@quinncy) February 21, 2019
Comedian Hari Kondabolu (Netflix's "Warn Your Relatives) embraced the "fake but accurate" style of news made famous by Dan Rather:
What Jussie Smollett is accused of is despicable. However, don't forget that we believed he was the victim of such a horrendous hate crime because its the type of thing that happens way too often, especially in the Trump era. He may have taken advantage of a VERY REALISTIC FEAR

— Hari Kondabolu (@harikondabolu) February 21, 2019
Far-left comic Patton Oswalt couldn't stand that President Trump spoke the truth following Smollett's arrest:
Way to go Jussie. You just handed this racist dipshit a "Get Out Of Race-Baiting Free" card that he's gonna wave around like a soiled diaper until he's re-elected. https://t.co/JTlg6JYSkP

— Patton Oswalt (@pattonoswalt) February 21, 2019
Far-left comic W. Kamau Bell melted down after reading President Trump defend his supporters who were unfairly accused of a crime.
Let me absolutely clear about this, @realDonaldTrump…

YOU 👏🏿 NEVER 👏🏿 EVER 👏🏿 HAVE 👏🏿 THE 👏🏿 MORAL 👏🏿 HIGH 👏🏿 GROUND. 👏🏿 ESPECIALLY 👏🏿 WHEN 👏🏿 WE 👏🏿 ARE 👏🏿 TALKING 👏🏿 ABOUT 👏🏿 RACISM 👏🏿 AND 👏🏿 DANGEROUS 👏🏿 COMMENTS. 👏🏿 GOT 👏🏿 IT? 👏🏿 https://t.co/6ra3qcmW8v

— W. Kamau Bell (@wkamaubell) February 21, 2019
Far-left comic actor Billy Eichner didn't wait for Smollett's story to disintegrate before weaponizing the hoax against Trump supporters.
FYI. pic.twitter.com/KLu0lka9Sl

— billy eichner (@billyeichner) February 20, 2019
Far-left comic/pundit D.L. Hughley used his CNN perch to attach the Smollett hoax to Trump, too.
"It's interesting when you use hatred and bigotry and lying for your own selfish end, and you are a young gay black kid, you get indicted. If you do it when you're an old white guy, you become president."
Michael Ian Black, a comedian best known on Twitter for calling the NRA a "terrorist organization," cracked a mild joke at Smollett's expense.
On the positive side, now I know who Jussie Smollett is.

— Michael Ian Black (@michaelianblack) February 21, 2019
HBO's far-left comic Bill Maher followed suit. He also attacked the media for its intense coverage of the Smollett saga. What's missing? Any attempt to shame reporters who got the story so wrong in the first place.
Media, do you really have to cover this #JussieSmollett thing like its the Kennedy assassination? Jeez. And Jussie – using extras from "Empire" – what were you thinking? You never give extras lines!!

— Bill Maher (@billmaher) February 21, 2019
Finally, comedian Rob Schneider found the funny betwixt the hoaxes.
Nobody is taking about the REAL VICTIM in all of this Jussie Smollett situation…
His Agent! pic.twitter.com/Q7QoGMptED

— Rob Schneider (@RobSchneider) February 21, 2019
Singer Erich Bergan joined the celebrity crowd, aghast that Trump could be right on a racially-charged issue.
No no no. You can go right ahead and fuck off. https://t.co/Gxt3hWC6jN

— Erich Bergen (@erichbergen) February 21, 2019
"Westworld" actor Jeffrey Wright also used Smollett's arrest to blame Trump for a man who threatened mass murder. Naturally, there's no connection as of yet between the would-be killer and Trump. That doesn't matter to Trump Derangement Syndrome victims:
If you think Jussie Smollet having himself beat up is more concerning than a Trump-radicalized white nationalist with a weapons cache drawing up a list of Americans to kill, then you're more confused than Jussie Smollet having himself beat up.

— Jeffrey Wright (@jfreewright) February 21, 2019
Actress Iyanla Vanzant got caught on a red carpet by a journalist who asked about Smollett's situation. She, too, played the Trump card.
Iyanla Vanzant on Jussie Smollett: "He told a lie. That's what he did. Now we can make up whatever we want to make up about it, but he told a lie the same way the leader of this country does every day" #BlackWomenInHollywood pic.twitter.com/yVpiivLnG6

— Variety (@Variety) February 21, 2019
Black comedian CoCoa Brown took a dramatically different approach to Smollett's story unraveling. She posted a video sharing her disgust with how Smollett's lie belittled those who have truly suffered from racist attacks.
Comedian #CoCoaBrown has a few words for #JussieSmollett! pic.twitter.com/9SICmM87M8

— LoVetta Jenkins (@ChattyPassenger) February 21, 2019
Taraji P. Henson, Smollett's co-star on "Empire," praised the actor on a new "Dr. Oz" appearance.
"He is resilient. His mother raised him right. At his very core he is love, that's just who he is and love is gonna always win," Henson says.
Has her opinion changed now? We'll see if any reporter asks her about it.
TheWrap.com's liberal editor, Sharon Waxman, noted Hollywood's general silence on Smollett's arrest. She also mourned how the hoax would let conservatives "pounce" once more.
It's a setback for those who want to champion equality and diversity, which is pretty much everyone in Hollywood, let's be honest. It hands a potent weapon to critics of "Hollywood liberals" that will be wielded for years.
Hollywood liberals should be outraged by Smollett's actions. Period.
But, like too many stars, Waxman is using the debacle to smite her political enemies rather than defend those unjustly targeted by Smollett's hate – Trump supporters.