Cassie Petrey rocked MySpace back when the social media platform mattered.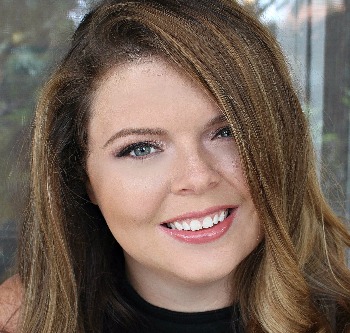 Today, the leader and co-founder of Crowd Surf leverages Twitter, Facebook and more for some of the biggest names in entertainment.
Think Fifth Harmony, Noah Cyrus, Britney Spears, Guns N Roses, Backstreet Boys, LL Cool J, Big & Rich, SESAC, Clay Walker and Jamie Lynn Spears.
Petrey's Nashville-based company brings more than 1 billion followers to their client roster. In an age when social media can make or break a star, that matters.
Hollywood in Toto reached out to Petrey to find out more about her company and what happens when a superstar wants to get political.
HiT: One of your earliest gigs was creating MySpace pages for Warner Bros. clients … was the company eager to get into this space? Curious? Wary?
Petrey: [Crowd Surf Co-founder] Jade [Driver] and I have always been the ultimate super fans. Before there was MySpace, we were running fan sites, street teams, and email list for artist we were fans of. MySpace was essentially the more developed version of this at the time, and I was fortunately in a position to ask my boss (I was a college rep for Warner Music Group) if I could run one of the pages for a priority project and she said yes. We did one page very well, and it led to getting asked to manage many more.
HiT: How would you describe your company's impact on a star's social media footprint? is it tweaking their message? Shaping marketing campaigns? Making sure they stay connected with fans via images, notes and more? Or a combination of all of the above?
Petrey: Ultimately, I would say our job revolves around helping our clients reach their goals, and that's different for everybody. Our clients are always front and center when communicating with their fans. We're just there to help along the way.
Sometimes we're setting up photo shoots to create content. Sometimes we're taking down a leaked song. Sometimes we're building a website. Sometimes we're setting up an awesome promotion or locking in an interview with The Huffington Post or teaching somebody how to create an Instagram story. It all depends on who it is and how they need us to help.
HiT: Can you describe how your company works with a new client — is there a lengthy research/getting to know you process before you engage? What are the key elements you insist upon before the work begins?
Petrey: We always research a potential client pretty in depth before we send a proposal to them, and assess if we can actually help.  Sometimes you sign a client and start the project the same day, sometimes you don't start until four months later. Everyone is different, just like their art.
FAST FACT: At 25 years old, Cassie Petrey was selected as one of Billboard's "30 Under 30" honorees.
HiT: Can you share a social media tip or lesson you learned from one of your high-profile clients?
Petrey: There isn't one set rule to how to manage your digital strategy. It's important to learn from your own experience and data analysis on your own pages, and build upon your strategy from there.
HiT: Your company deals with many major stars … is there something that connects them beyond their obvious talent … something that speaks to why they hit it big like they did?
Petrey: I feel like one common thread in the world's biggest superstars is that they say something with their art that everybody is thinking, but that the common person is too afraid to say out loud.
HiT: More and more stars are using social media to get political and, as a result, potentially alienate some fans along the way. Do you advise against this? What is the best way to let stars speak out without having a negative impact on their fan base?
Petrey: I'm not one to tell somebody what they can or can't say on social media. We often advise clients what we think will happen if they do or don't speak up on a particular topic, but it's ultimately the talent's call if they want to speak up. If they want to use their platform to say something, that's OK. It's also OK if they don't want to use their platform to talk about something as well. That's the beauty of freedom of speech, right?
HiT: What has your unique job taught you about Americans in 2017? We hear so many negative news stories … do you see another side of our culture, a more positive one?
Petrey: I really see a lot of light in Generation Z. This new generation of kids and fan base that's coming up online is feeling a bit more positive and uplifting. As they age, I hope that it rubs off on all of us a bit more.
However, the negative news story thing is a 50/50 problem between outlets and audience. Outlets keep publishing them because audiences keep on clicking on them. If we want to see it change, we as a community need to shift our clicks and commentary as well.
HiT: You've worked the social media circuit for quite a while now … what would you say is different about it today than, say, five years ago (beyond obvious tech advances)
Petrey: Social media is much more respected in a business setting now. Five years ago, we would be one of the last people consulted when putting together a product roll out plan for an artist. That's shifted to where we're now one of the first consulted. It's been amazing to be a part of that story, and watch how it's all changed the marketing game.
Photo credit: Foter.com