Industry News
Carlos Mencia: 'Your Feelings Are Not Protected in the Constitution'
'Mind of Mencia' alum perfectly describes why comedians need their freedom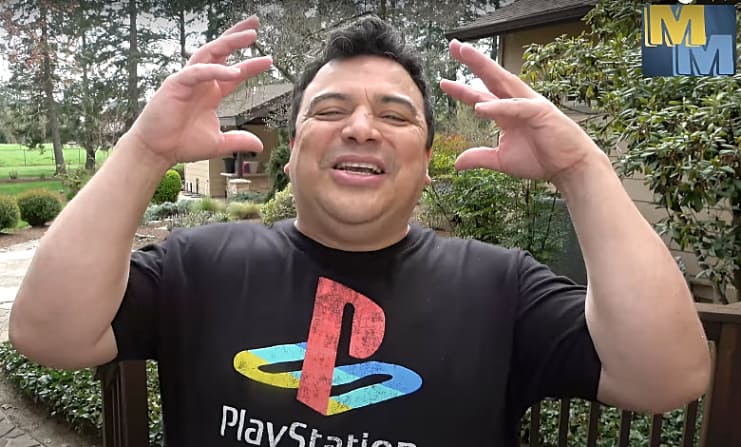 Carlos Mencia has a leg up on many young comedians.
The veteran stand-up and star of Comedy Central's "Mind of Mencia" has no patience for woke restrictions.
Even better? He has a thick enough skin to survive in our Cancel Culture age.
"Your feelings are not protected in the Constitution," Mencia told "The Mandy Connell Show," heard weekdays noon to 3 p.m. on iHeartMedia's KOA (850 AM, 94.1 FM) in Denver.
"If you don't understand that what I'm saying is intended to be funny and make you laugh, I'm not the one with the problem. Nothing that I say is intended to hurt anyone's feelings. Nothing," Mencia continued. "It's all intended to make 100 percent of the people laugh… The fact that you choose to get offended at what is trying to make you happy, that says so much about you and nothing about me."
We're talking kid's health, the death of the BMI, how school funding really works, and Carlos Mencia joins us! It's the BLOG! https://t.co/CR2NYtgqsC

— The Grateful Mandy Connell (@MandyConnell) August 14, 2023
Mencia, visiting Denver on his "No Hate No Fear" comedy tour, expounded on his approach to comedy during the woke era.
Even if he didn't utter the "W" word.
He shared why including all people, including minorities and the differently abled, in his routines is a more humane approach to comedy.
"Putting somebody in a joke is not necessarily making fun of them," he says, referring to a gag he told about an undocumented person named "Raoul." Yes, the character had a Mexican accent.
"Somebody stood up in the audience and said, 'hey, dude, why do you keep making fun of those poor people?' And I said, 'I'm not making fun of them. In the joke they're not the victims, they're the smart ones,'" Mencia recalled.
"And he said, 'but why are you talking like that?' and I said, 'because it's an undocumented immigrant person who just got here, and that's how this person would talk. I know this person, I've met this person and I'm actually doing an impression of an actual person."
"And he said, 'that's offensive.'"
And somebody stood up and said, "No, man. That's exactly how we talk. You can sit down!" Mencia recalled.
RELATED: 10 PERFECTLY UNWOKE COMEDY PODCASTS
Mencia remembered visiting a friend in the hospital years ago and how it allowed him to bond with fellow patients who had cerebral palsy.
"When I became a comedian, they asked me, 'why don't you do jokes about us?'" he recalled.
Yet when he does material about people like Marcus, someone he got to know over the years, he imitates his unique vocal patterns.
"That's how Marcus talks…" he said. 'So I'm doing this joke, and [the disabled people are] the smart ones, they're never the victims, and this lady stood up and said, 'Even if you're not making fun of them, why would you even put people with disabilities in your act?'
"And I said, 'unlike some of you people in this room, I don't ignore their existence just because they're different.' And the audience gave me a standing ovation."