Industry News
Plays
Can Laughter Strike a Blow Against Radical Islam?
Albert Brooks, Ismael Saidi try to find the funny in the cultural differences before us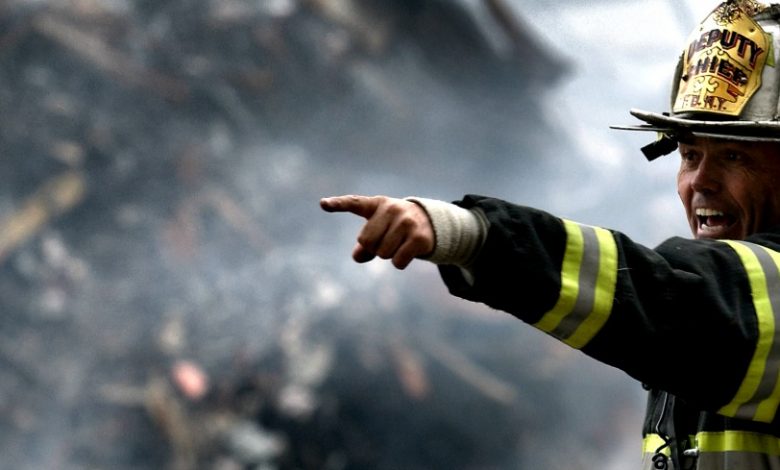 Some art can be downright dangerous, at least for those creating it.
Take "Djihad," the 2014 play that follows some bumbling radicals out to commit terror. Belgian playwright Ismaël Saïdi tells NPR people warned him against producing the play given its incendiary topic. Journalists refused to promote "Djihad" via traditional Q&A features. Local newspapers wouldn't carry news of the show in their theatrical listings.
Today, it's a smash.
Yes, some theaters have canceled performances of "Djihad" (the French spelling of "jihad") due to security concerns. Saïdi, who is Muslim, says the risk is worth it.
"What we are doing on stage is we are laughing about us first — us, the Muslims," he says. "I'm laughing about me. And then I'm laughing about society. I think we can laugh about anything if you begin with yourself."
The production resembles the critically-hailed 2010 comedy "Four Lions" about a quartet of British jihadists bent on destruction.
Four Lions - Official Trailer | Starring Riz Ahmed
Professor Reza Aslan, the host of a new Ovation, suggests comedy may be crucial to western culture's acceptance of peace-loving Muslims.
"Rough Draft with Reza Aslan" debuts Feb. 28 with a chat with TV icon Norman Lear, the man responsible for "All in the Family." Here's what Aslan said about Lear's most famous series and how it applies to culture in 2016:
"I'm waiting for a Muslim 'All in the Family.' Muslims are never going to feel like a part of the American family until people start to make fun of them on TV. That's how minds have always been changed in this country."
Albert Brooks isn't Muslim. He's just one of the funniest men alive. He tried to bridge the gap between Islam and the west with "Looking for Comedy in the Muslim World."
Looking For Comedy In The Muslim World (2005) Official Trailer - Albert Brooks Comedy Movie HD
Brooks' 2005 film didn't make much noise at the box office, and the comic genius hasn't directed a movie since its opening. The fact that it exists, and one of comedy's living legends made it, is vital all the same.
Comic minds like Brooks, Saïdi and Iranian stand-up Moz Jobrani are willing to talk about Islam at a time when simply drawing Muhammad's picture inspires violence.
It's both a cliche and true that most Muslims want peace. That isn't enough. We need to discuss both the violence pouring out of select Muslim neighborhoods and how all of us can defeat it. These same voices can't wish for peace one moment and then label a negative portrayal of radical Islam "Islamophobia" the next.
That isn't a post-9/11 phenomena.
Some Muslims decried the 1998 film "The Siege" for that very reason. It won't be the last case where a TV show or film is attacked for displaying radical Islam.
Ben Affleck, Sam Harris and Bill Maher Debate Radical Islam | Real Time with Bill Maher (HBO)
Aslan's comments about Muslims and comedy are profound. Yet even he ripped HBO's Bill Maher for his tough take on modern Islam. Aslan did so in such a fallacious manner it made the critique all the more wrong headed.
It's telling that Aslan, who grasps how important comedy can be to his fellow Muslims, simultaneously wants to stifle debate on radical Islam. It illustrates how serious, and fraught with emotion, the subject remains.
Let's hope more comedians not only tackle Islam as a source of humor, but others engage it without trying to shout it down. Or worse. It's hard to forget former Monty Python member Michael Palin's chilling words on the subject.
"There are people out there without a sense of humour and they're heavily armed," Palin told the Daily Mail.
photo credit: Operation Enduring Freedom via photopin (license)