Industry News
'Call Me,' 'Lady Bird' Dominate DFCS 2017 Nominations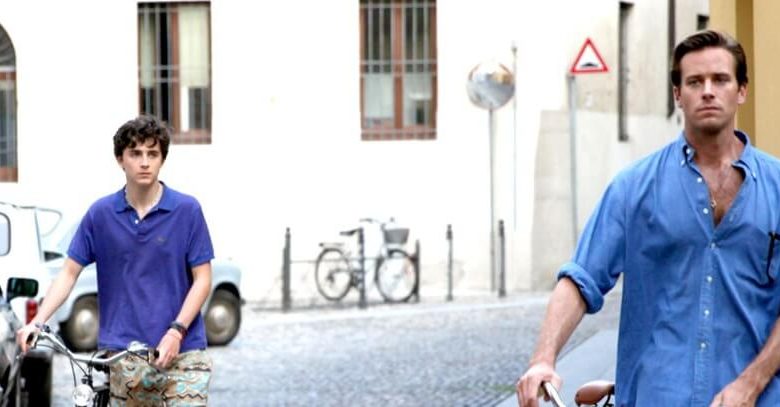 A powerful tale of sexual awakening held sway over the Denver Film Critics Society this year.
The Colo.-based group showered "Call Me By Your Name" with seven award nominations, the most of any 2017 film. The drama is up for Best Film, Best Actor (Timothee Chalamet) and Best Director (Luca Guadagnino) among other awards.
Close behind? Greta Gerwig's directorial debut "Lady Bird," starring Oscar nominee Saoirse Ronan as a teen figuring out the next, crucial step in her young life.
DFCS showered "The Shape of Water" with five nominations and the following features with four apiece: "3 Billboards Outside Ebbing, Missouri," "The Big Sick," "I, Tonya," "Get Out" and "Dunkirk."
The Denver group's nominations, on the heels of The Golden Globes celebrating "3 Billboards Outside Ebbing, Missouri" and "Lady Bird" as the best drama and comedy/musical, respectively, offer new insight into the Oscar race.
The Denver Film Critics Society features bloggers, podcasters and radio critics from the Denver region and beyond. Editorial note: I serve as the group's director.
The DFCS winners will be announced Jan. 15.
The official list of DFCS nominees for 2017:
Best Film
"Call Me By Your Name"
"Dunkirk"
"Lady Bird"
"The Shape of Water"
"Get Out"
Best Director
Greta Gerwig, "Lady Bird"
Christopher Nolan, "Dunkirk"
Jordan Peele, "Get Out"
Guillermo Del Toro, "The Shape of Water"
Luca Guadagnino, "Call Me By Your Name"
Best Actor
Timothee Chalamet, "Call Me By Your Name"
Gary Oldman, "Darkest Hour"
James Franco, "The Disaster Artist"
Daniel Day-Lewis, "Phantom Thread"
Harry Dean Stanton, "Lucky"
Best Actress
Saoirse Ronan, "Lady Bird"
Frances McDormand, "3 Billboards Outside Ebbing, Missouri"
Margot Robbie, "I, Tonya"
Meryl Streep, "The Post"
Sally Hawkins, "The Shape of Water"
Best Supporting Actor
Armie Hammer, "Call Me By Your Name"
Woody Harrelson, "3 Billboards Outside Ebbing, Missouri"
Sam Rockwell, "3 Billboards Outside Ebbing, Missouri"
Willem Dafoe, "The Florida Project"
Ray Romano, "The Big Sick"
Best Supporting Actress
Laurie Metcalf, "Lady Bird"
Allison Janney, "I, Tonya"
Mary J. Blige, "Mudbound"
Holly Hunter, "The Big Sick"
Bria Vinaite, "The Florida Project"
Best Sci-Fi/Horror Film
"The Last Jedi"
"Get Out"
"It"
"Logan"
"Blade Runner 2049"
Best Animated FIlm
"Coco"
"Loving Vincent"
"The LEGO Batman Movie"
"Despicable Me 3"
"The Breadwinner"
Best Comedy
"The Big Sick"
"Thor: Ragnarok"
"The Disaster Artist"
"Lady Bird"
"I, Tonya"
Best Original Screenplay
"The Big Sick"
"Lady Bird"
"Get Out"
"3 Billboards Outside Ebbing, Missouri"
"I, Tonya"
Best Adapted Screenplay
"The Last Jedi"
"Molly's Game"
"Call Me By Your Name"
"The Disaster Artist"
"Logan"
Best Special Effects
"The Last Jedi"
"Dunkirk"
"The Shape of Water"
"War for the Planet of the Apes"
"Blade Runner 2049"
Best Original Song
"Remember Me," "Coco"
"This Is Me," "The Greatest Showman"
"Evermore," "Beauty and the Beast"
"Visions of Gideon," "Call Me By Your Name"
"Mystery of Love," "Call Me By Your Name"
Best Score
"Dunkirk"
"Darkest Hour"
"Phantom Thread"
"Blade Runner 2049"
"The Shape of Water"
Best Documentary
"Jane"
"The Work"
"Chasing Coral"
"Faces Places"
"Dawson City: Frozen Time"
Best Foreign Language Film
"Thelma"
"Foxtrot"
"First They Killed My Father"
"Graduation"
"A Fantastic Woman"