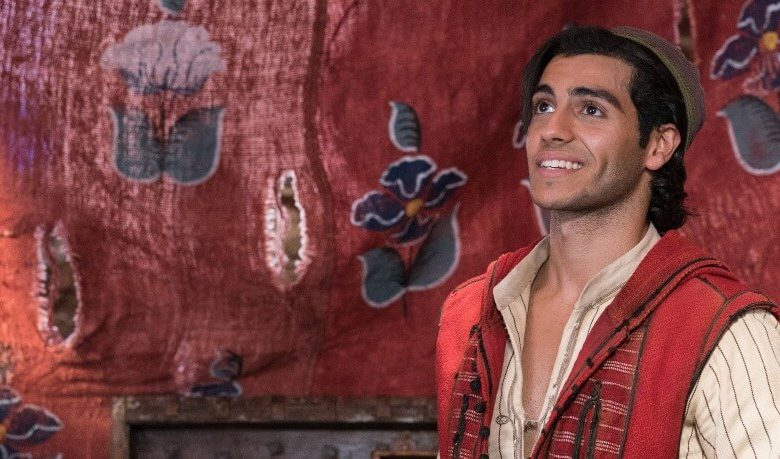 The live-action version of "Aladdin" went out of its way to avoid any charges of "whitewashing."
The term refers to projects where white actors play characters originally created as people of color. Scarlett Johansson took heat, for example, when she played the lead character in "Ghost in the Shell." The Anime property featured an Asian heroine in its initial incarnations.
The producers behind Disney's "Aladdin," opening Friday, made sure to cast actors of Middle Eastern and/or South Asian descent. Plus, the story features positive portrayals of Arab figures, from the beguiling Princess Jasmine (Naomi Scott) to the lovable title character (Mena Massoud).
Cultural bullet dodged, right? Think again.
It wasn't enough to stave off an attack from the Council on American-Islamic Relations, or CAIR.
Disney's Aladdin Official Trailer - In Theaters May 24!
The group fired off a press release this week asking film critics to address "Racial, Religious Stereotypes Perpetuated by 'Aladdin'"
"The Aladdin myth is rooted by racism, Orientalism and Islamophobia. To release it during the Trump era of rapidly rising anti-Muslim, anti-immigrant and racist animus only serves to normalize stereotyping and to marginalize minority communities," CAIR National Executive Director Nihad Awad said in the statement.
It's worth noting a just-released study found racism declining since President Donald Trump's election.
"The overall setting, tone and character development in the 'Aladdin' story continues to promote stereotypes, resulting in a perpetuation of Islamophobic ideas and images," Awad continues in the statement. "We urge the public and film critics to scrutinize the new production of 'Aladdin' in light of its historical context and today's toxic environment for all minority communities."
The group says the original "Aladdin" story which inspired Disney's 1992 animated musical depicted Arabs and Muslims as "barbaric." National Review critic Kyle Smith noted in his scathing review of "Aladdin" that the producers snipped the word "barbaric" from an early musical number.
Smith's review lacked the details CAIR hopes film critics include in their assessment of the would-be blockbuster.
"Film critics should consider commentary and scholarship by experts as they review the current Disney production," the press release notes.
CAIR is no stranger to film and TV criticism. The group routinely labels stories where Islamic terrorists are depicted as "Islamophobic." The trend goes back to the 1998 thriller "Siege" with Denzel Washington.
The organization asked the filmmakers behind "The Siege" to change key parts of the film. The storytellers listened but denied the request.
Disney persisted, too, with "Aladdin." It remains to be seen If film critics follow CAIR's advice or ignore it as Smith did.