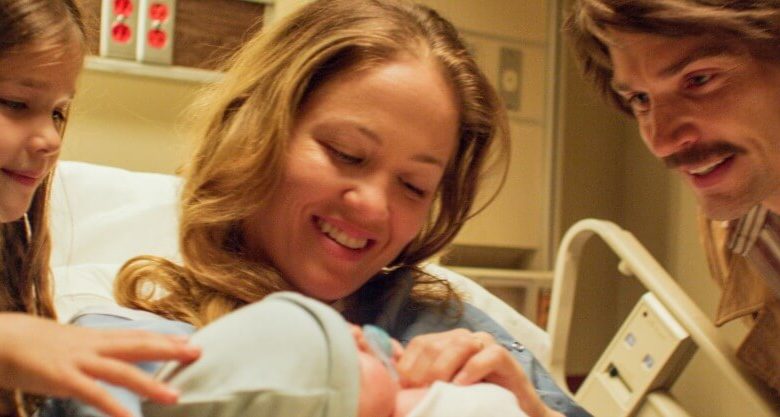 Screenwriter Brian Bird found inspiration for his new film from an unlikely source.
How many folks behind Christian films name check "The Da Vinci Code" as part of their project's DNA?
Bird's "The Case for Christ" screenplay, based on Lee Strobel's best-selling memoir, touched on a movie few Christians embraced due to its contention that Jesus not only married Mary Magdalene but had children with her. Bird admired the film's tone and puzzle narrative, something a story steeped in journalism like "Christ" demanded.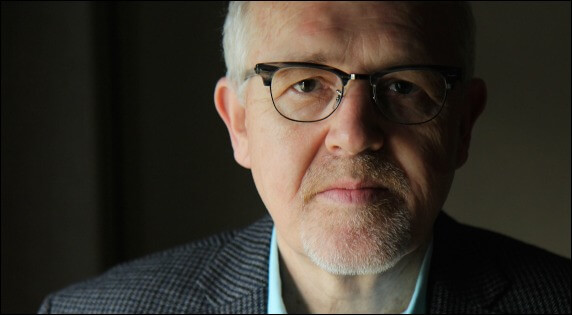 "It's important to live up to the level of investigation [Lee Strobel] did on the book," Bird says. "At the same time we couldn't make it only about the case. Then, it's just a data dump."
That's where the "Da Vinci Code" comes in, along with a dash of "Raiders of the Lost Ark," he adds.
"We're trying to solve a mystery. It had to feel cinematic in that regard," he says.
The Case for Christ Official Trailer 1 (2017) - Mike Vogel Movie
That mystery involves an atheist studying the origins of the Christian faith. Rather than debunk the existing narrative, Strobel found himself connecting dots he never expect to connect.
"The Case for Christ: A Journalist's Personal Investigation of the Evidence for Jesus (Case for … Series)
" became a bestseller. Now, it's Bird's job to ensure the big-screen adaptation lives up to what more than 14 million readers embraced.
The film recalls a rocky stretch in the marriage of Lee and Leslie Strobel, one that led to a life-changing decision.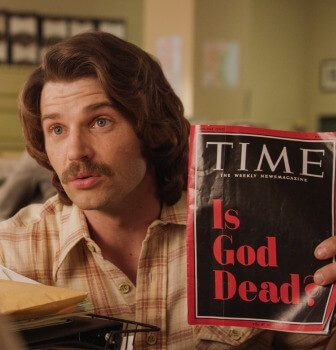 Mrs. Strobel turned to Christianity following their child's near-death experience. Lee Strobel, an award-winning journalist and avowed atheist, found her newfound faith alarming. So he did what came naturally – he interviewed 13 religious scholars hoping to poke holes in the New Testament narrative.
Like too many modern journalists, Strobel began a story with some preconceived notions. Only he was shrewd enough to pay attention when the facts didn't line up as he anticipated.
"There is just powerful, powerful evidence," Bird says regarding The New Testament's veracity. And, when it comes to corroborating materials, "The New Testament outdistances all of its rivals in the world of ancient manuscripts," he adds.
"The Case for Christ" opens April 7, but Fathom Events will debut the film a day earlier via a special presentation. The Fathom showcase includes a live panel discussion featuring the Strobels, Bird, director Jon Gunn and "Christ" stars Mike Vogel and Erika Christensen.
FAST FACT: Brian Bird is a founding partner with Michael Landon, Jr. of Believe Pictures. The production company is responsible for Christian films like "Love's Abiding Joy" and "Love Comes Softly."
Bird first met Strobel about 15 years ago, and the two stayed in touch over the years. They reunited recently, with Strobel sharing word of the big-screen "Christ" project. Would Bird be interested in writing the screenplay, the journalist asked.
The Hollywood veteran's answer came quickly.
"How high do I have to jump to get that job?" he remembers asking. That didn't make the task at hand any easier, though.
"I had an audience of two – Lee and Leslie Strobel. I wanted them to feel good about it," he says. After all, the memoir isn't just a firm defense of his faith. It's an examination of a long-standing marriage.
"His impetus was to debunk Christianity. It was all about getting his wife out of a cult," he says, adding the marital strain was akin to another man interrupting their bond. "She was falling in love with Jesus."
Watch Lee Strobel's Interview About The Case for Christ
Bird, a creative force behind CBS's beloved "Touched by an Angel," is no stranger to Christian films. He also penned "Saving Sarah Cain," "Not Easily Broken" and "Captive."
That doesn't mean he required everyone on set to share his sense of faith. He wanted quality "craftspeople" first and foremost. And, like many recent Christian films, "Christ" landed a bevy of recognizable stars.
"I want to be with people who don't necessarily believe what I believe," says Bird, adding the crew would often pray together as part of the production. "We're not called to just mingle with our own family members."
In fact, Bird loved the conversations that took place on set during the film's production.
Hollywood and Christian Films: It's Complicated
Hollywood doesn't get good grades from many Christian viewers these days. The industry was slow to pounce on Mel Gibson's astounding "The Passion of the Christ" box office performance from 2004. Believers witnessed Darren Aronofsky's 2014 epic "Noah" and wondered why the source material simply wasn't good enough.
Bird's approach to an industry which has been very favorable to him is much softer, more understanding.
"There's no conspiracy to destroy Christians or the family in Hollywood. The only conspiracy is to make money," he says. "There are people in positions of power who don't get us or understand what we believe, but they will make anything that makes money."
Casting faith-based projects? That's another matter.
"There are people who are gonna have a bit of a bias against us. I can't deny it was challenging to cast the film," he says.
Gimme One Reason to Bail
Vogel wasn't instantly on board with "The Case for Christ" despite his personal faith.
"Mike told us he was nervous about this project… he told his people and family members, 'I don't wanna do a bad Christian movie,]" Bird recalls. The actor let his wife know he hoped to find "any reason to say no."
Vogel came up empty.
Bird says the team behind "The Case for Christ" refused to settle for "good enough" principle, knowing the film had a built-in audience.
"We work-shopped this thing everyday," he says. "We would have note sessions, make adjustments every night, work late into the night … that's the kind of process [we undertook]."