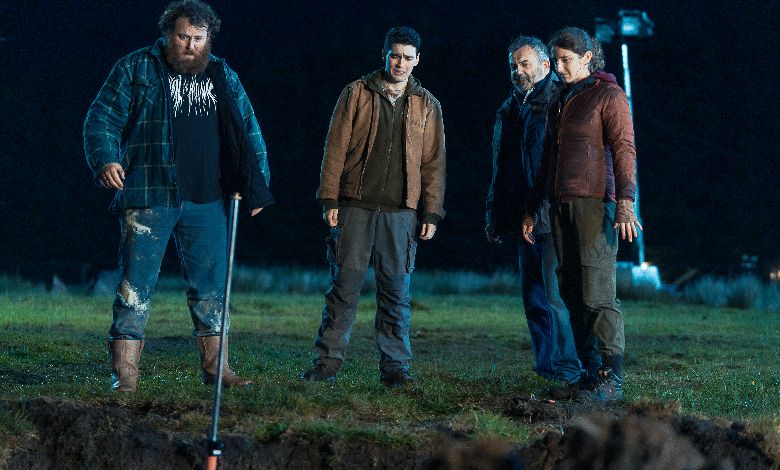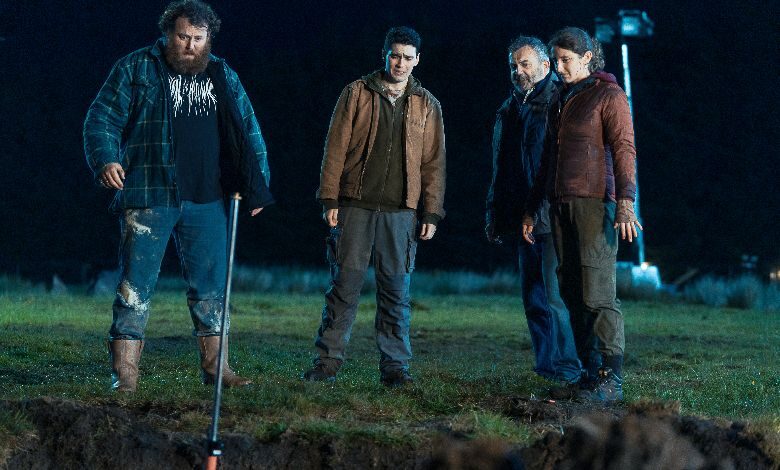 It's hard not to cheer on "Boys from County Hell."
While most horror-comedies are either too glib or satisfied with their meta-scares, this Irish import doubles down on its hardscrabble characters. These lads mean well, but they've been beaten down by life in ways that prove wildly relatable.
We need more than that, though, to supercharge movies in this subgenre. It's why "County Hell" isn't as funny, or blood-curdling, as required.
Boys from County Hell - Official Trailer [HD] | A Shudder Exclusive
Young Eugene (Jack Rowan) works in construction along with his comically gruff Da (Nigel O'Neill). The sullen lad spends his off-time teasing strangers about his town's vampire ties. Rumor has it a blood-sucking ghoul named Abhartach once feasted on the locals, but he was conquered and buried in a very visible grave.
The monster also inspired a certain vampire author with Irish roots, as "County Hell" locals tell it.
The legend is perfect fodder for trapping gullible strangers, and it distracts from the town's gloomy spirit. The tale turns out to have a kernel of truth to it. Maybe an entire ear of corn, to be more accurate.
Now, Eugene, his buddy William (Fra Fee) and several mates must find a way to stop the unearthed creature before it drains the whole town of its blood.
BOYS FROM COUNTY HELL premieres this Thursday. #HalfwaytoHalloween #TheLastDriveIn https://t.co/slt2sM0Ary pic.twitter.com/1Tk4F33Vq9

— Shudder (@Shudder) April 17, 2021
Writer/director Chris Baugh ("Bad Day for the Cut") delivers sporadic treats that can't rev the story's narrative engines. Some of his imagery is suitably scary, and a few comic asides click as planned, but the moments never escalate like they do in "Fright Night" or "Shaun of the Dead," two superior horror-comedies.
The film's villain, for example, is both originally and creepy, but his presence can't keep us engaged for long.
Eugene is earnest on steroids, but Rowan's performance is still too bland to grab our attention. O'Neill flashes far more spark, but the town's larger than life types don't live up to that billing.
That leaves us to feast on the vampire tropes, which range from dazzling (rivers of blood flowing along the town streets) to maddening (the creature seems far too easily disposed of).
We're left with a well-meaning shocker and an epilogue that packs little emotional heft. "Boys from County Hell" starts strong but ends with a gentle, exasperating shrug.
HiT or Miss: "Boys from County Hell" has its moments, as well as the best storytelling intentions. It still can't quicken or pulse or leave us laughing.