Industry News
Opinion
Borat – The Crown Prince of 'Punching Down' Comedy
Sacha Baron Cohen picks on the powerless for cheap laughs while the press cheers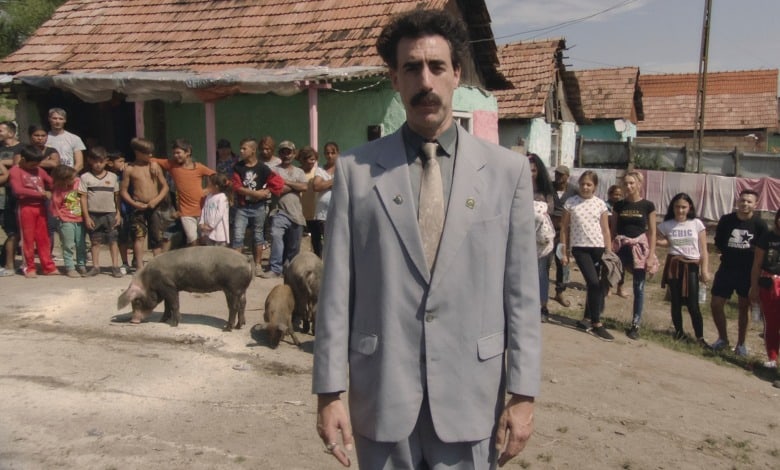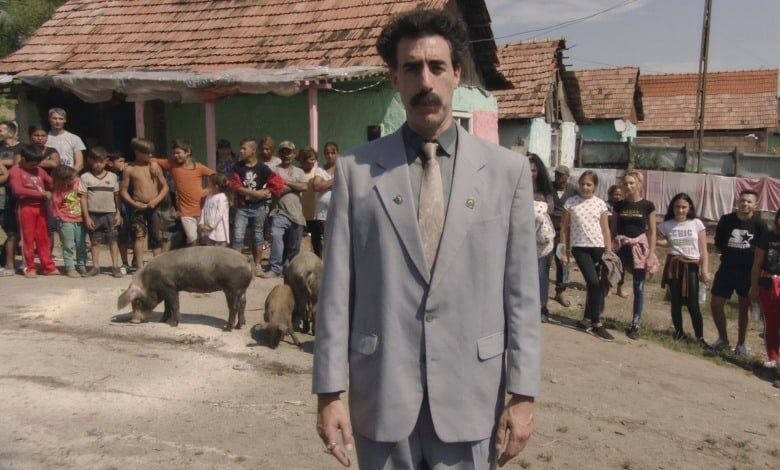 There are unofficial rules for modern comedy, one reason laughs are in short supply these days.
Select groups are off limits
Certain phrases must no longer be uttered
Some jokes can only be told in certain scenarios by certain comics
And, by all means, never get caught "punching down"
What's that?
It means targeting folks who wield less cultural power than you do. A classic example? A comedian heckling a physically challenged audience member.
A less obvious example? Let the folks at GLAAD take it away:
Jokes at the expense of the LGBTQ community, which are often labeled reductively as "gay jokes," can be funny. But they are often discriminatory and destructive, serving as a reproduction of oppressive social norms that have haunted the LGBTQ community for generations.
Dave Chappelle didn't get that memo, though.
BuzzFeed, the ultimate source for fake dossiers and real comedy rules, told us "punching down" comedy "will never be funny."
In fact, the news site savaged a pair of conservative pranksters for doing just that to get a laugh – and make some political points.
That was in 2016, though.
"Borat Subsequent Moviefilm" is here now, and suddenly BuzzFeed loves its journalistic chicanery with a side order of punching down.
That hypocrisy only tells part of the story, though.
Borat Subsequent Moviefilm - Official Trailer | Prime Video
Sacha Baron Cohen's 2006 "Borat" made us howl, in part, by tricking unsuspecting folks with his numbskull shtick. He mocked a driving instructor, a feminist group and a gaggle of sozzled college students – who later unsuccessfully sued the comedian for embarrassing them in front of countless people.
Now, Cohen is more … selective … in his targets. The new film attempts to "take down" Republican women, a small pro-life clinic, former New York City Mayor Rudy Giuliani and a family of far-right conspiracy theorists.
A little punching down problem for an internationally known star, no, if you leave Hizzoner out of the equation?
Yes, the film targets President Trump, Vice President Mike Pence and more, but the skits are predominantly aimed at less known folk.
Naturally, today's left of center critics didn't mind the punching direction at all, giving the film an 80-plus "fresh" rating.
It gets more complicated.
A Jewish woman featured prominently in the sequel died before it debuted on Amazon.com. She's shown discussing her faith with an anti-Semitic character played, of course, by Cohen. Her daughter isn't happy about mom's inclusion in the raucous comedy. And she just lawyered up.
Michelle Dim St. Pierre claimed in the lawsuit that the producers duped her mother, tricking her into thinking that she was being interviewed for a Holocaust documentary.
Judith Dim Evans, 87, a Holocaust survivor who immigrated to Israel, fought for independence before moving her family to the United States, according to St. Pierre.
"My mother is a person that would never be participating in this and would never play the game if she would know what it was about. She was an incredible woman and very intelligent," St. Pierre said. "But this is bigger than my mom. I do think I'm fighting here not only for my mom, but for the entire Jewish community, particularly the Holocaust survivors."
Cohen repeatedly plays up Borat's anti-Semitic views in both films, although he doesn't don the Borat disguise in the scene in question.
Still, tricking an elderly woman – and Holocaust survivor, no less – for a few cheap yuks could be the new gold standard for "punching down."
So where's the outrage?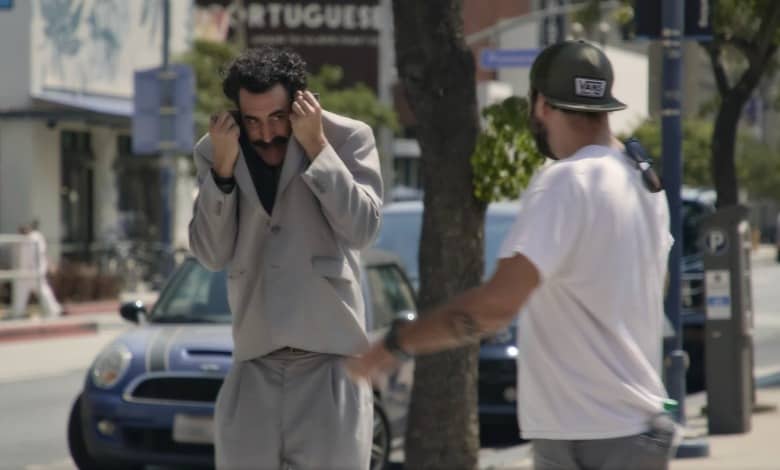 Some accuse the original "Borat" of punching down, too. A more charitable view of the film is that Cohen is playing on America's considerable patience, seeing just how far he can push it for humor's sake.
This time around, "Borat" is trying to "destroy" his political foes, a meaner brand of comedy.
RELATED: Borat Sexualizes First Lady Melania Trump, with Kimmel's Blessing
Comedy, by its nature, shouldn't have rules. The culture at large can either cheer or jeer Borat and his film franchise. If it's funny, well crafted and pointed, the public will forgive any coarse side effects.
Most sober souls can tell the difference between a joke and a policy decree.
Cohen himself is given far more leeway than many peers, thanks in part due to his membership in the Hollywood Resistance. His latest film offers more proof of just that.
Maybe next time Borat can take on the woke mob. We'll see how much his adoring critics will cheer that brand of comedy, and how long before someone accuses Cohen of the dreaded "punching down" effect.