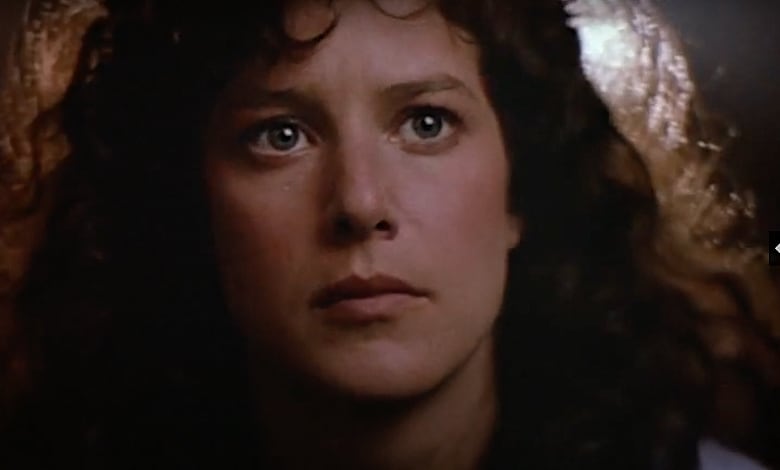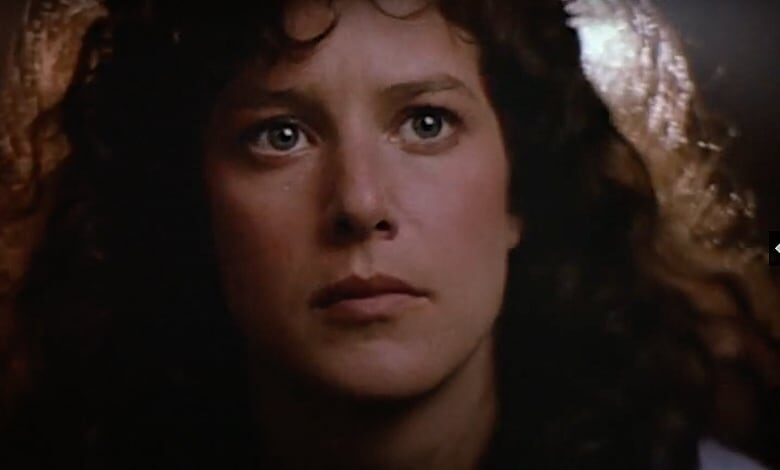 Bob Rafelson's "Black Widow" (1987) is modern film noir and an undervalued gem about being a tourist in one's own life.
Fittingly, it mostly takes place in Hawaii, where tourism is the biggest industry and a way for visitors to be pleasantly displaced into a world that is not their own.
The central characters of "Black Widow" are Catherine (Theresa Russell), who murders the rich men whose wealth she inherits, and Alexandra (Debra Winger), the antsy agent who pursues her.
By following a string of seemingly connected news stories, Alexandra believes the trail of rich, dead men leads to a single woman who has been marrying and killing them. Alexandra goes undercover and befriends Catherine, getting sucked into her intoxicating world.
Black Widow (1987) Theresa Russell plays femme fatale Catherine Petersen

w Debra Winger, Nicol Williamson, Dennis Hopper, Terry O'Quinn, Sami Frey, James Hong, Diane Ladd. pic.twitter.com/xrjNS9ukiF

— Flick "Lens Flare" Noir 🎥🎞 🎬 🎭🎟🎻 (@FlickNoir) July 18, 2022
A minor hit in 1987 and respected, if mostly forgotten, by critics, Rafelson's film may be a mainstream page turner equivalent but his trademarks (an existential longing, unstable main characters and human behavior driven-plot) are all over this.
The final scene for the character of Shin, played by the wonderful character actor James Hong, is so painful and awful to watch. I've also never forgotten the scene where a diving trip takes a scary turn.
The best scenes here whenever Winger and Russell get to play off one another. Their characters meet at a diving lesson, where they're paired together and must practice mouth-to-mouth resuscitation on each other; it's an intimate and yes, erotic way of having these characters finally meet, as though one were trying to absorb the other.
In terms of Rafelson's output, this is fairly lightweight compared to the highs of "Five Easy Pieces" (1970) and "The King of Marvin Gardens" (1972).
The King of Marvin Gardens (1972) ORIGINAL TRAILER [FHD]
Still, after the memorable but iffy "The Postman Always Rings Twice" (1981), this is the far sturdier of Rafelson's neo noirs.
It's also superior to the subsequent "Blood and Wine" (1998) and "No Good Deed" (though the former showcases a great pairing in Jack Nicholson and Michael Caine, both playing truly despicable figures).
"Black Widow" came out the same year as Arthur Penn's "Dead of Winter," Ridley Scott's "Someone to Watch Over Me" and Adrian Lyne's "Fatal Attraction," all expertly crafted, adult-minded thrillers with meaty, showcase roles for the female leads.
FAST FACT: "Black Widow" screenwriter Ronald Bass previously worked as an attorney. He followed up the '80s thriller with "Rain Man," which earned Bass a Best Original Screenplay Oscar.
"Black Widow" is a lot of build-up, exposition and cutting back and forth between the protagonist and her prey for the first half and finally grabs a firm hold of its audience once the setting turns to the Big Island of Hawaii.
While the environment is mostly of the interiors of resorts, Rafelson scores big points for casting the late, terrific Oahu-based Danny Kamekona in the key role of a detective and for setting a morality tale in such a gorgeous environment.
The final scene is both clever and too pat. There are far more sensational examples of this sort of thriller, but Rafelson, as focused on character and contradictory human behavior as ever, makes this smarter and more stylish than expected.
The lighting often evokes film noir imagery, though the exploration of how a righteous character is immersed in the lifestyle of someone without a moral compass solidifies the film's place in the genre.
While Terry O'Quinn, Nicol Williamson and Dennis Hopper provide color with their supporting turns, the film belongs to Winger and Russell. Winger seems to relish such a rich part, especially after her famously unhappy experience on "Legal Eagles" (although she's terrific in both).
Russell is an eternally underrated performer, whose performances in her late husband Nicolas Roeg's films demonstrate how fearless and versatile her acting abilities are.
The dangerous game of find and capture which these characters play has rich layers, as their pairing is initially sister-like, seems to adapt unspoken attraction and finally becomes a cruel race to destroy the other.
RELATED: WHY 'FLIGHT OF THE NAVIGATOR' SPEAKS TO OUR INNER CHILD
"Black Widow" (which unfortunately shares its title with a far more popular Marvel comic book movie) might seem like a trifle, but Rafelson's work is always worth seeking out (yes, even the failed 1992 Jack Nicholson/Ellen Barkin farce, "Man Trouble").
Winger and Russell's most remarkable work took place in 1970s-1990s and they aren't mentioned among the most vital, risk taking and striking actresses of the 20th century, but they were.
Thrillers have always been a genre for grownups, which is why the complexities and human messiness of "Black Widow" is so welcome, even today…or especially today.