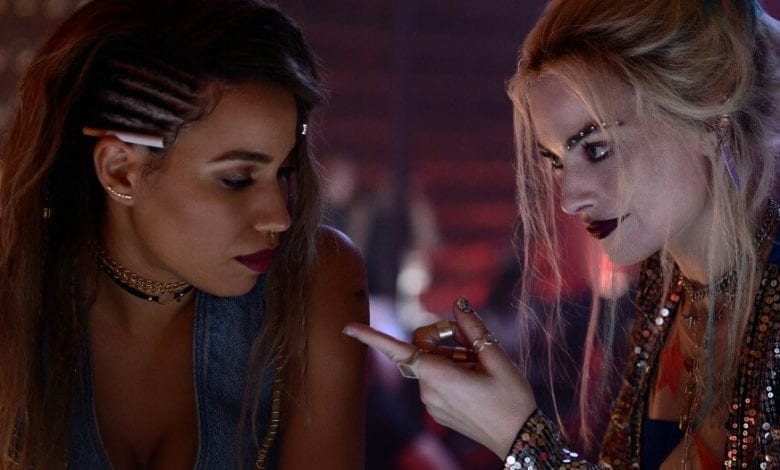 Let's address the pink elephant in the room right away.
"Birds of Prey" isn't the umpteenth woke-fest from La La Land. The superhero film doesn't stop cold to lecture us on feminism or intersectionality.
The focus stays on its freak show heroine and her reluctant teammates, as it should.
If only "Birds of Prey" were sharper, funnier and more coherent. As is, "Prey" delivers a few jaw-dropping fights and the always beguiling Margot Robbie on full blast.
For some that may be enough. The best superhero movies suggest they've only scratched the DC Comics surface, though
BIRDS OF PREY – Official Trailer 2
Robbie returns as Harley Quinn, fresh from being dumped by the never-seen Joker. Jaret Leto of "Suicide Squad" fame must be fuming at the snub. The movie really needs to give us a Joker, any Joker, if only in flashback.
Nothing doing.
Harley is alone and unsure of herself, which is bad news for everyone. That trademark id can't be contained, nor can her superfluous narration. She's chattier than Morgan Freeman after a hit of Pineapple Express. It's clear director Cathy Yan needed that voice to hold this Frankenstein's monster of movie in place.
It's a grab bag of been there, seen that, and oh, isn't that set design pretty! Throw it on the pile! The story is purposely fractured, but there's a kitchen sink element here that's undeniably crude.
We're back in generic Gotham City, where Ewan McGregor prances about as the villainous Roman Sionis. He's a crime lord of sorts, but if he gets his hands on a powerful diamond he could have all the gangster resources at his disposal.
Huh? Don't give it much thought. Screenwriter Christina Hodson of "Bumblebee" fame sure hasn't.
Harley tells us how she crossed paths with Roman, why every thug in Gotham wants her dead and introduces us to the other "Birds of Prey."
Mary Elizabeth Winstead as Huntress
Jurnee Smollett-Bell as Black Canary
Rosie Perez as Renee Montoya
Ella Jay Basco as Cassandra Cain
Robbie is the main attraction, though, and she's glorious as Harley Quinn once again. Gorgeous and unhinged, Robbie's creation remains a force of nature. She's also impossibly grating, and that has little to do with her New Yawk accent.
Her dialogue stinks.
It's not clever or endearing, so she comes off like a bully. Anti-heroes dazzle with great quips or nasty wordplay. Harley just shrieks, punches and narrates from start to finish.
We love a good bad guy, or gal, but you gotta earn it. Hodson's screenplay is to blame, a limp collection of one-liners that rarely makes us smile.
The film – full name: "Birds of Prey, and the Fantabulous Emancipation of One Harley Quinn" – teeters between hard R gore and camp. Some scenes exist for no reason whatsoever, as if the film needed to flirt with a two hour running time and everything had to be piled on. (Official run time: 104 minutes)
We're treated to a brief homage to "Diamonds Are a Girl's Best Friend" … which adds nothing to anything. We also see Roman humiliate a woman in his club, a scene that similarly stalls the film. Robbie even relates her back story to a character in a way that feels like we just watched it minutes ago.
Because we did.
Learn the stories of Harley Quinn, Canary, Huntress and the rest of the crew of #BirdsOfPrey https://t.co/Q2b8n8oHHe

— The Hollywood Reporter (@THR) February 7, 2020
The film takes for-e-ver to unite this disparate group of characters. Until then, we only get flashes of wit and substance from them. Poor Perez, playing a female cop in a man's world (mild woke alert!), gets the limpest running gag in recent film history.
Winstead is a revelation as an action heroine, but she's no one's idea of a funny sidekick.
RELATED: Crazy Crossovers Are the New Normal at DC Comics
Smollett-Bell has the most potential here, but the film is too busy obsessing over egg sandwiches to give her more screen time. Yes, Harley Quinn loves her some sloppy breakfast food, which isn't as charming as the filmmakers' thought.
That describes the movie as well.
HiT or Miss: "Birds of Prey" is neither the woke-a-thon we feared nor the next step in the evolution of comic book movies.