Industry News
Opinion
Bill Maher: 'Hollywood Is a Bunch of F***ing Cowards'
'Club Random' host, Sean Penn, blast woke, Woody Allen's lack of defenders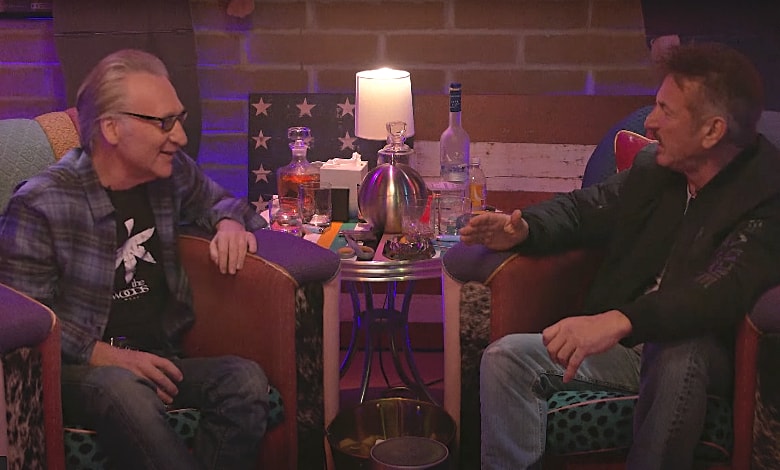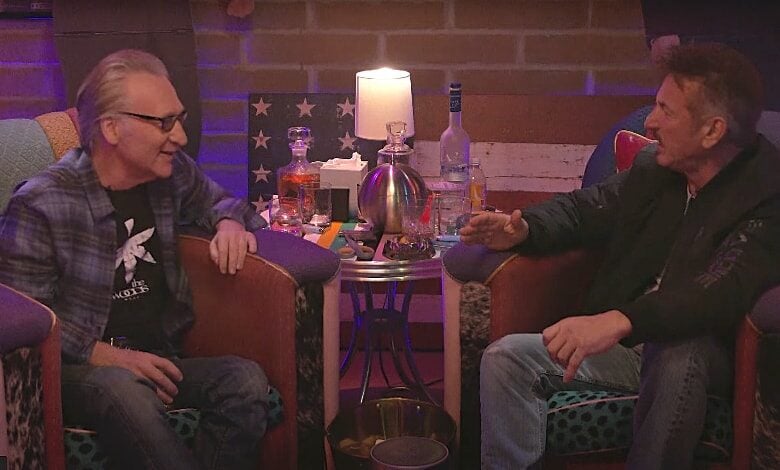 Sean Penn may be the most notorious liberal in Hollywood.
Yes, stars like Amy Schumer, Mark Ruffalo and Natalie Portman sing from the progressive hymnal, but Penn has been doing it for decades. He famously opposed the Iraq War, among other left-of-center causes, but his ties to Hugo Chavez alone make him a cultural warrior for the Left.
Yet Penn teamed with Bill Maher to slam the woke scourge on the latest episode of "Club Random." The "Mystic River" actor didn't do it willingly, but when prodded by Maher he offered several reasons to fear the woke revolution.
Sean Penn | Club Random with Bill Maher
One reason proved personal for Penn. He said his 2009 Oscar night win for "Milk" wouldn't be possible today.
Why?
Penn is straight, and only gay actors would be allowed to portray LGBTQ icon Harvey Milk today.
For the uninitiated, "Club Random" isn't as politically charged as Maher's "Real Time" showcase on HBO. The 67-year-old tries to reach across the aisle on the podcast, finding commonalities and steering away from hot-button disagreements when possible.
And, for anyone listening to the Maher-Penn exchange, it's clear their off-screen friendship is old and secure.
RELATED: MAHER LAMENTS LOSING HOWARD STERN AS A FRIEND
Penn and Maher hit on a crush of cultural issues, often agreeing to disagree in areas where they differed. That proved true when Maher pressed Penn on his affection for Chavez, the late Venezuelan strongman.
Penn struggled mightily to frame his friendship with the late dictator.
Actor Sean Penn among wellwishers for Venezuelan leader Chavez
The pair found common ground by bemoaning how many classic films couldn't be made today thanks to the new woke climate. Penn brought up the 1975 classic "One Flew Over the Cuckoo's Nest," and Maher joked any possible remake would star Amy Schumer in the Jack Nicholson role.
(Both praised Schumer subsequently)
They also feted unwoke comics like Dave Chappelle and Bill Burr, who Penn noted helped him get through the pandemic lockdowns.
"It was a sanity keeper to the degree I can keep my sanity," Penn said. "I'm not even in a world where I have to agree or disagree. I just have to see authenticity."
"At some point, that movement veered into authoritarianism," Maher said of woke's transformation from old-fashioned liberalism to restricting core freedoms.
"I've got news for the woke … you can't find that thought when you're 150 meters from the Russians … you are not going to remember all the pronouns," Penn said.
RELATED: WHY HASN'T THE LEFT CANCELED BILL MAHER?
Maher suggested Penn should be more vocal, more often, on woke overreach given his gravitas within Hollywood.
Maher said if a two-time Oscar winner did so, someone from the Left to boot, it could change the culture.
"You walk the walk," Maher said of Penn, alluding to the actor's ability to visit hot spots, like treks to Haiti and Ukraine, over the years. "You're uniquely qualified to call out the woke. It's almost a responsibility."
BOB HONEY WHO JUST DO STUFF: Noted actor and director Penn tries his hand at fiction and pulls it off reasonably well. There's not much clef in Penn's debut roman, although his protagonist, the titular Bob Honey, does log a little time visiting New… https://t.co/wQ87WgSNPO pic.twitter.com/HUuXjnylSF

— J.S. Sterling (@JSSterlingBooks) March 30, 2018
Penn segued to a press tour for his recent novel, "Bob Honey Who Just Does Stuff," and protesters decried its #MeToo movement critiques. The actor appeared at a university as part of that tour and told students why one of his career highlights might not be possible anymore.
His Best Actor honors for 2008's "Milk."
"Were that film made today I couldn't play that part," he said.
The pair lingered on the subject of higher learning, a topic Maher routinely visits on his HBO show.
"Colleges are supposed to be about scholars and free speech and opening your mind. Now, it's about, 'you can't say this, how dare you?'" Maher noted.
"Not only that, it's, 'you can't teach at this high a level, how dare you,'" Penn said, referring to a New York University professor fired for making a course too difficult.
Later, the actor politely demurred on Maher's call for him to speak up more on the issue, suggesting he lacked that cultural cache to make a difference.
Maher and Penn wrapped their wide-ranging chat by defending Woody Allen against accusations he molested his then-child, Dylan Farrow, when she was just a girl. They detailed the reasons why Allen is likely innocent of the charges and chastised actors who turned on Allen after years of begging for roles in his movies.
"Hollywood is a bunch of f***ing cowards," Maher said before softening his tone. "I love 'em. I love show business… the default setting for anyone in show business is a complete idiot … especially actors"