Industry News
Opinion
Bill Maher Schools Biologist Richard Dawkins on COVID Basics
'Club Random' host shows signs of breaking free from corrupt press bubble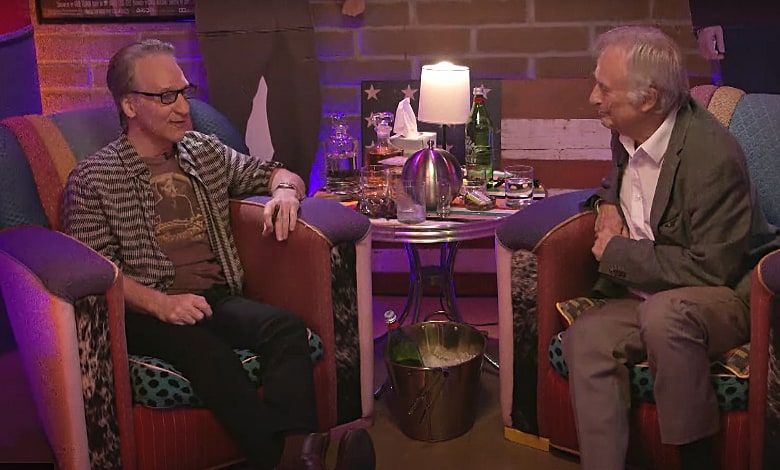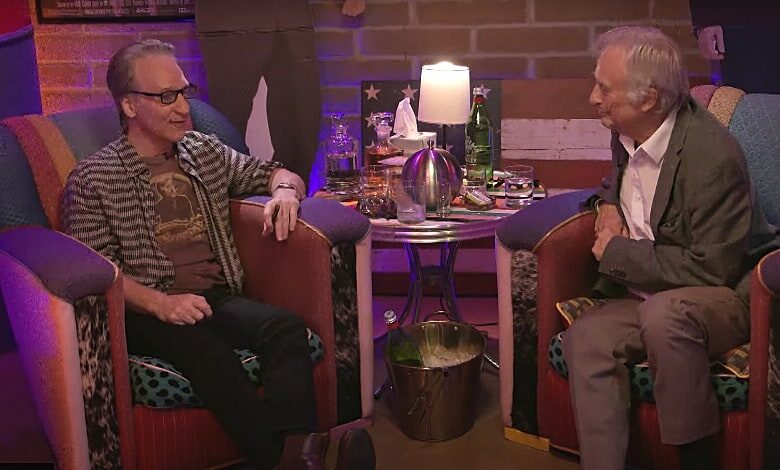 Bill Maher isn't a doctor, nor does he play one on TV.
He's just a political satirist who, based on recent clues, is starting to read news reports outside the corrupt mainstream media bubble.
Days ago, the host of "Real Time with Bill Maher" praised old-school journalist Bari Weiss for debuting The Free Press, a news outlet dedicated to fair reportage.
This week, Maher invited famed biologist Richard Dawkins on his "Club Random" podcast. Their friendly, wide-ranging discussion touched on science and, more specifically, the COVID-19 pandemic.
The podcaster seemed far more up to speed on basic pandemic truths than the biologist. At times, it wasn't even close.
Richard Dawkins | Club Random with Bill Maher
Maher kicked off the pandemic portion of the chat by calling himself a "medical skeptic" with a caveat.
"I just question everything," the comedian said. "I'm not an anti-vaxxer. I believe vaccines are a medical intervention like every other drug which has some drawbacks, benefits. I don't believe that everybody has the same health profile so every medical intervention just like any other drug isn't appropriate for everybody."
That sane approach might have gotten him banned on Twitter just months ago. It still could get him in trouble on platforms like YouTube or Facebook, sites that haven't been given a transparency upgrade a la Elon Musk's Twitter.
That line of thinking suggests Maher is perusing sites beyond CNN.com and The Washington Post, which mostly regurgitate CDC information.
Dawkins countered that vaccinations are often about more than just individual recipients. They benefit society as a whole in countering the spread of an illness.
"That's not right with COVID because we found out the vaccine does not prevent transmission or getting it. That argument is, at best, out of date," said Maher.
"Well, it's certainly right for measles, mumps and rubella," said Dawkins, changing the subject.
RELATED: WHY BILL MAHER DOESN'T FEEL GUILTY ABOUT FLYING ON PRIVATE JETS
"I'm not an anti-measles vaccine crusader," Maher said, steering the conversation back on topic. "The issue now is COVID, and that is an outdated argument. [The vaccination] is only for you."
Maher then brought up how "16,000 doctors and scientists" signed the Great Barrington Declaration in 2020 disputing the government-imposed lockdowns to fight the pandemic.
"Did you hear about this?" Maher asked.
"No," Dawkins admitted.
"As infectious disease epidemiologists and public health scientists we have grace concerns about the damaging physical and mental health impacts of prevailing COVID 19 policies," the GBD reads.
The Great Barrington Declaration addressed policies now seen by many as a failure on many levels, from mental health woes to economic disparities. Meanwhile, Sweden's lockdown-free approach led to among the best results.
We just learned through the Twitter Files investigation that Twitter "intentionally blacklisted, censored, suppressed, and targeted the GBD and its signers" to support Dr. Anthony Fauci's lockdown recommendations.
Thanks to Musk releasing the #TwitterFiles to Weiss and Taibbi, we have more insight into Twitter's internal censorship policies. Until the NIH releases more information, the Twitter Files raise more questions than answers.@PhilWMagness @davidmwaugh01https://t.co/rOzyQLszjT

— Independent Institute (@IndependentInst) December 13, 2022
That helps explain why Dawkins hadn't heard of it, despite his intellectual prowess. And, thanks to Twitter censorship, he's not alone.
Maher explained that experts who didn't toe the CDC line to the letter faced punishment over the past two-plus years, be it from Big Tech censors or Dr. Fauci.
We later learned Dr. Fauci allegedly used his power and influence to snuff out the Declaration.
"Now look, the vaccine obviously saved a lot of lives but they were wrong about the transmission," Maher said.
Dawkins essentially ignored him.
"I don't know about the 16,000 doctors. I just know that the COVID pandemic has been a triumph of science in the speed with which these vaccines were developed, and it's a beautiful story." Dawkins said.
"Agreed, but only a part of the story," Maher said.
RELATED: BILL MAHER – HOW WOKE BECAME AN EYEROLL
Dawkins said the vaccine replicates what the body's immunity systems create but "in a harmless way."
Again, Maher wasn't having it.
"At best yes, that's how it's supposed to work… but as we know, every medical intervention, including vaccines, you can read the literature for all of them, will say they have side effects, so it's not exactly mimicking what your body does," Maher said. "It should be anyone's personal right to say, 'You know what I know has always worked for me? My immune system.'"
Other nations have banned the COVID-19 vaccines because they are too dangerous for children.

Why does the mainstream media not talk about this?

Dr. Ranata Moon: "We are being asked to inject this product into our nation's kids who have essentially a 0% risk of harm." pic.twitter.com/OVA2XKG3TM

— Senator Ron Johnson (@SenRonJohnson) December 9, 2022
Maher added Americans have a right to determine their own health plans based on their needs, citing how most COVID-19 deaths were among the elderly and obese.
Later, Dawkins argued on behalf of the now dubious hope of herd immunity. Once again, Maher shot him down.
"The idea that provided enough people get vaccinated, then the epidemic has nowhere to go," Dawkins said.
"But it didn't work that way," Maher said. Countries around the world learned that lesson the hard way, inoculating large swathes of the population without eradicating the virus.
Maher noted that he got COVID-19 a month after getting his vaccine. He added CDC Director Dr. Rochelle Walensky contracted the virus after multiple boosters.
NEW: CDC Director Dr. Rochelle Walensky has tested positive for COVID-19, the CDC says. https://t.co/eJxOS3Gp3n

— ABC News (@ABC) October 22, 2022
Dawkins dismissed both examples as mere anecdotes, even though we've heard many similar stories.
"It's an anecdote that is very typical," Maher said.
Later, Maher mentioned a Boston lab experiment that created an even more powerful, and potentially deadly, version of the virus. Once again, it caught Dawkins napping.
"It's this, you know, gain of function. Is that what they call it where they think that's maybe how COVID started in the lab in Wuhan to begin with where this was this gain of function," Maher said.
"I haven't heard that phrase," Dawkins said.
"Gain of function" has been an alarming part of the pandemic narrative. Some say that strain of research led to the original COVID-19 virus which killed millions across the globe. Fauci critics suggest he helped fund that research.