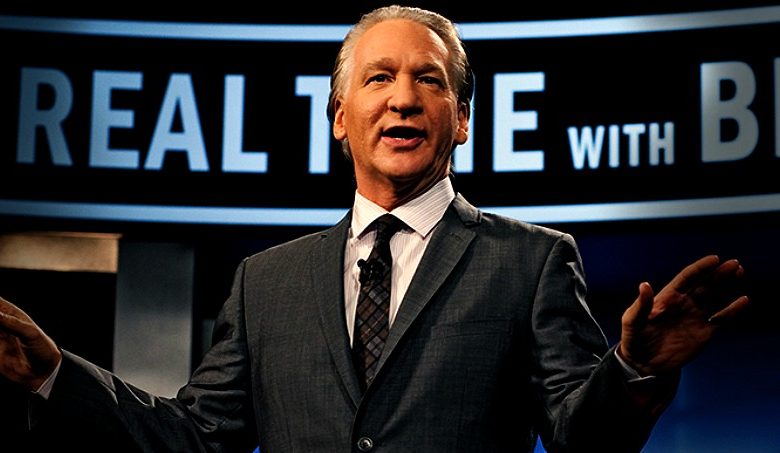 The culture craves a free speech warrior to do more than counter those Social Justice Warriors.
They need to be mocked for a virtual TKO.
Enter Bill Maher. Yes, that Bill Maher. The "Real Time with Bill Maher" host occasionally does the honors, and he often gets in trouble for his efforts.
Several years ago he took on both Ben Affleck and those too willing to excuse away the toxic nature of radical Islam. That didn't sit well with some cultural scolds. It nearly cost him a speaking gig at UC Berkeley in 2014.
Now, Maher is back, blasting the "professionally offended." That means SJWs, of course.
Why?


He used the attack on Amy Schumer's new comedy "I Feel Pretty" as the trigger to trigger those triggered by the film. A quick refresher. Schumer stars as a realistically proportioned woman who feels insecure next to the supermodel-thin gals roaming the Big Apple.
One bump on the head later, and her character thinks she's as thin as your average Cosmo cover model.
That drove multiple major outlets to distraction. And Maher was only too happy to mock their "outrage."
New Rule: I Feel Petty | Real Time with Bill Maher (HBO)
"The professionally offended have decided that, even though it's a movie by women filmmakers presenting a pro-women message, it does it the wrong way!" Maher said.
The crowd seemed unsure before clapping. He slowly rallied them to his cause.
Rolling Stone, The Hollywood Reporter and The independent all pounced on the film, he noted. The latter said the trailer was "so offensive it's frankly exhausting."
"Exhausted by a movie trailer? I think we've reached peak snowflake," Maher said to growing applause.
The LA TImes suggested a woman of color should have landed the lead role, not Schumer.
"Oh, for Christ sake. Can't it just be funny? Can't we just sit in a movie theater, unclench our a**holes for two hours, and laugh at what it is, instead of dissecting it for what it's not?" he cried. "Movie reviews … they're not even reviews anymore. 'How come you made the movie you made, and not the one I would have made … if I had talent, which I don't.'"
He then took a shot at Amy Schumer for apologizing for appearing in her own movie.
Schumer may be annoyingly woke in her own defense, but Maher stood tall for her and a culture which needs to reject the SJW mindset … now.
And please watch the entire clip. It's more than worth your time.