Industry News
Opinion
Bill Maher Defends Acting (Because Actors Are Afraid to Do So)
HBO's 'Real Time' star mocks Leguizamo for cultural appropriation comments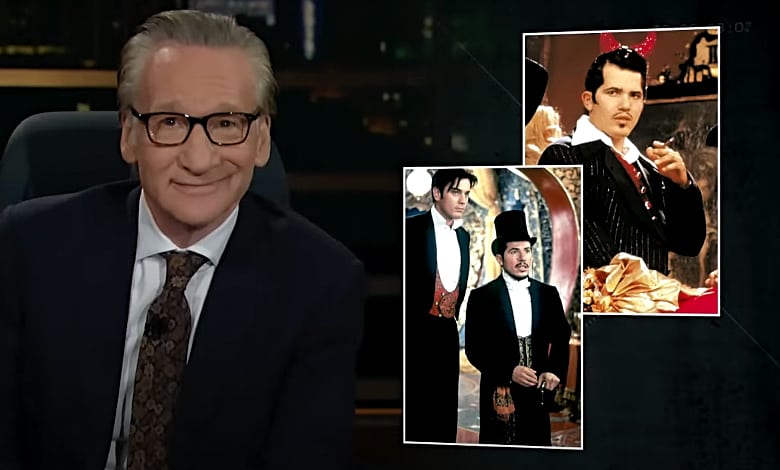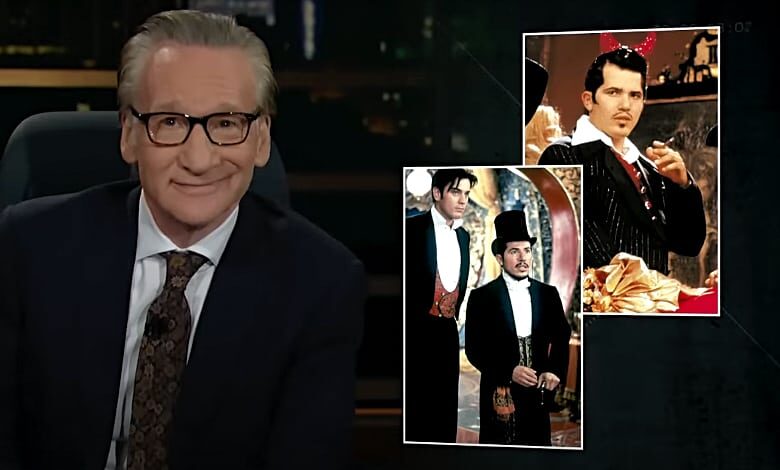 Bill Maher's acting resume is thin, and he'd be the first to admit it.
Maher's professional credits include hosting two politically-charged talk shows and performing stand-up over the past three decades.
Not too shabby.
In between, he repeatedly played himself and headlined 1989's "Cannibal Women in the Avocado Jungle of Death."
So he's an unlikely defender of the acting craft. He still rose to the profession's side over the weekend on HBO's "Real Time with Bill Maher."
New Rule: F*** tha Casting Police | Real Time with Bill Maher (HBO)
What inspired Maher's robust defense?
Actor John Leguizamo attacked the team behind "Alina of Cuba." The upcoming film cast James Franco as dictator Fidel Castro, a move Leguizamo dubbed cultural appropriation against Latinos.
Various parties weighed in on Leguizamo's accusation, and the film's creators didn't back down from the attack.
(Few, if any, mentioned how accusations that Franco repeatedly used his star clout to take advantage of women got pushed aside in the Culture War scrap)
RELATED: SCARJO'S BACKPEDAL SHOWS WOKE RULES WIN (AGAIN)
Maher used that news cycle to explain why Leguizamo isn't just wrong but so are those who call actors taking parts outside their life experience "problematic."
The segment, dubbed, "F*** tha Casting Police" in honor of N.W.A., found Maher mixing clapter with solid jokes to make his point.
"A lot of people are either apologizing for or calling on others to apologize for, playing roles they call 'appropriation,'" Maher said.
John Leguizamo took to Instagram to speak out against the recent casting of James Franco as Cuban revolutionary Fidel Castro in the upcoming independent film, "Alina of Cuba."https://t.co/7id3R2Wx0S pic.twitter.com/0ua6F0rgOb

— Variety (@Variety) August 5, 2022
He quickly took aim at Leguizamo's comments.
"He ain't a Venetian, but he played one. He ain't a French little person or an Italian plumber but he played them, too … because he's an actor," he said, his voice rising.
"That's what acting is … that's why acting jobs are called 'roles,'" he said.
"Can trans actors only play trans characters, because that's not gonna be a good deal for them?" Maher asked before better explaining her larger point. "Isn't the best acting always about making us feel our common humanity beyond our cultural identities?
"Why don't we just go by merit and let the best actor win?"
Tom Hanks recently said he shouldn't have played the main gay character in "Philadelphia," a role which earned him his first Oscar.
'Beyond That Now': Tom Hanks Says Fans Wouldn't Accept Him Playing Gay Man In 'Philadelphia' Now https://t.co/pS5ycJ13x5 pic.twitter.com/3H7t90ay3w

— Daily Wire (@realDailyWire) June 16, 2022
"We're beyond that now," Hanks famously explained of that casting decision, one he now regrets without forking over a certain gold statuette.
"We're beyond that… no, no, that implies progress. This is the opposite, it's regression," Maher said, adding diversity and inclusion now means, "everyone staying in their lane."
It's woke, Maher said, continuing his long-standing attacks on that cultural scourge. The woke mindset is directly linked to liberalism, but not as Maher sees it.
An attack on acting appropriation "doesn't build on liberalism. It undoes it," he said.
Maher even indirectly defended, with a specific context, blackface. He mentioned how author John Howard Griffin, who was white, tried to learn firsthand how black Americans experience '50s-era racism.
The experiment powered his influential book, "Black Like Me."
But Griffin, a novelist of extraordinary empathy rooted in his Catholic faith, had devised a daring experiment. To comprehend the lives of black people, he had darkened his skin to become black. As the civil rights movement tested various forms of civil disobedience, Griffin began a human odyssey through the South, from New Orleans to Atlanta.
"Today, all the woke mob would see about that was a guy who did blackface," Maher said.
He mentioned how Steven Spielberg went out of his way to appease the woke mob with his 2021 "West Side Story" remake, and the film ended up "pleasing nobody."
Steven Spielberg's "West Side Story" | Official Trailer | 20th Century Studios
Maher added the original musical was created by "three gay Jews," – Steven Sondheim, Arthur Laurents and Leonard Bernstein.
To be fair, a few actors have spoken out like Maher has in their art's defense. It often comes after a concentrated attack on their specific film choices.
Stanley Tucci defended his craft after naysayers complained that he played a gay character in "Supernova" despite being straight himself.
"I think that acting is all about not being yourself. If we were to use that as a template, then we would only ever play ourselves. I think what we need to do, we need to give more gay actors opportunities."
Few have said it with as much energy, and specificity, as Maher.
It suggests a critical follow-up question – why?