Industry News
Opinion
Biden's Biggest Failure Getting HBO Closeup with 'Escape from Kabul'
Democrat's Afghanistan withdrawal powers doc, but will President get the blame?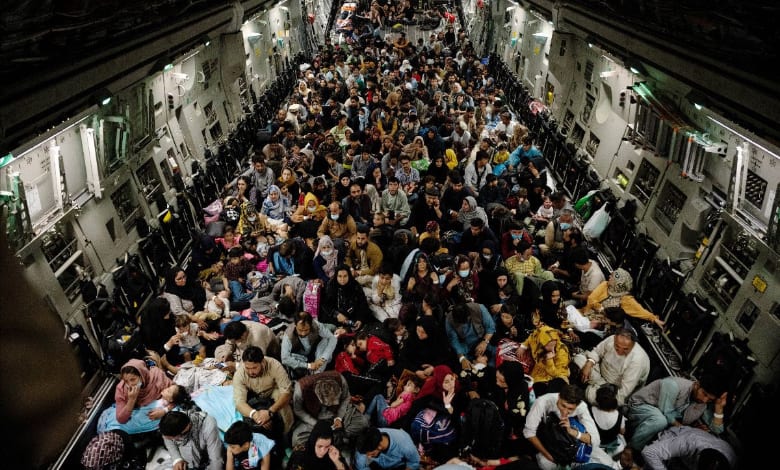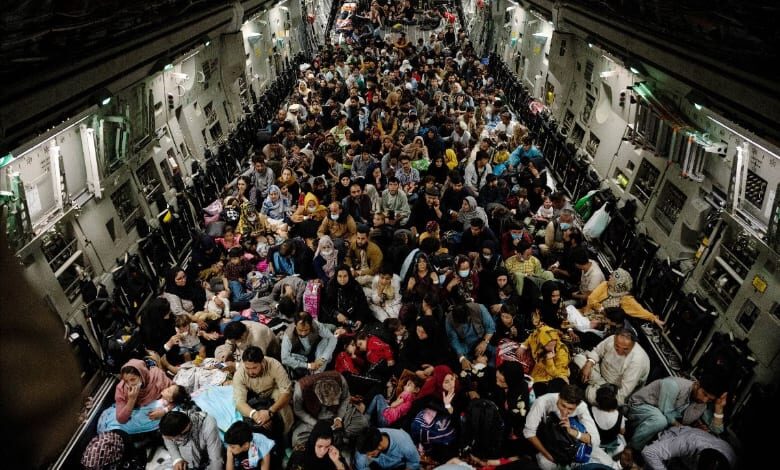 President Joe Biden's many miscues would make a long, and dispiriting, listicle.
Where to start? The 79-year-old vowed to unite a fractured nation, and he's done everything in his power to do just the opposite.
He's branded Republicans "Ultra Mega," repeatedly refused to answer press questions and even turned his COVID-19 diagnosis into a petty attack against his predecessor.
His extensive gaffe list is impressive in the worst ways possible.
This is far from the first time he has had a job title mix-up.

#Bidenadministration #Bidengaffes #Democrats #JoeBiden #mentalhealth #politics #vicepresident #video https://t.co/LM0phTglJT

— Conservative Tribune (@conserv_tribune) August 5, 2022
The rest of his debacles are clear, from soaring gas prices to crushing inflation. One disaster looms larger than the rest, of course.
Biden's pullout from Afghanistan proved so catastrophic the mainstream media had to call it out as such.
The tragedy coaxed an apolitical bard, Five for Fighting's John Ondrasik, to pen the most blistering track of his decades-long career.
And now HBO is prepping a documentary detailing those tragic events.
"Escape from Kabul," debuting Sept. 21 on HBO, captures 18 "monumental days," according to the pay channel following the withdrawal of U.S. troops after 20 years of conflict.
This deeply immersive and emotional documentary combines never-before-seen archival footage from those on the ground at the airport, with exclusive interviews with people who were there throughout the period, including Afghan citizens attempting to flee, U.S. Marines tasked with managing the evacuation, and Taliban commanders and fighters who had recently taken the city.
It's a story that needs to be told, and HBO has the resources to do it right.
RELATED: HBO DELIVERS DOUBLE DOSE OF OPEN BORDERS PROPAGANDA
The director is Jamie Roberts of HBO's "Four Hours at the Capitol" fame and executive produced by Dan Reed (also from "Four Hours at the Capitol").
The press release announcing the documentary includes an odd fact that may hint at the film's intentions.
Despite the chaos and suffering, 124,000 people were evacuated during the Kabul airlift, the largest in modern U.S. history, marking a devastating end to America's longest-running war.
It's like bragging about falling gas prices when they're still at a punishingly high level.
The Afghanistan disaster will be studied for decades. and there's plenty of blame to go around in the bigger picture. Why were U.S. forces still there after two decades? Why did leaders on the Left and Right maintain that status quo, and was there even a plan to exit the theater from the jump?
The withdrawal happened on Biden's watch, and there's no escaping how poorly it turned out. Will "Escape from Kabul" hold him accountable?
RELATED: HBO's 'SWAMP' STICKS THE KNIFE IN SLOWLY TO 3 GOP STARS
HBO is hardly a fair and balanced platform. The channel leans aggressively to the Left, witness long-running shows like "Last Week Tonight" and "Real Time with Bill Maher."
Previous HBO productions include "Game Change," a cartoonish hit piece against former Alaska Gov. Sarah Palin and "Recount," a movie taking Team Gore's side in the 2000 election nightmare.
The channel's media bias expose, "After Truth," proved one of the worst documentaries in recent memory.
Pop culture bias is all too real, and documentary filmmakers excel at both ignoring topics that embarrass the Left and exaggerating others to hammer the Right.
The Afghanistan withdrawal deserves a tough, and objectively fair, retelling. Will HBO be up to the challenge?