Industry News
Opinion
Survey: Biden Economy Crushing Movie-Going Habits
AMC's new ticketing plan arrives as consumers cut back on entertainment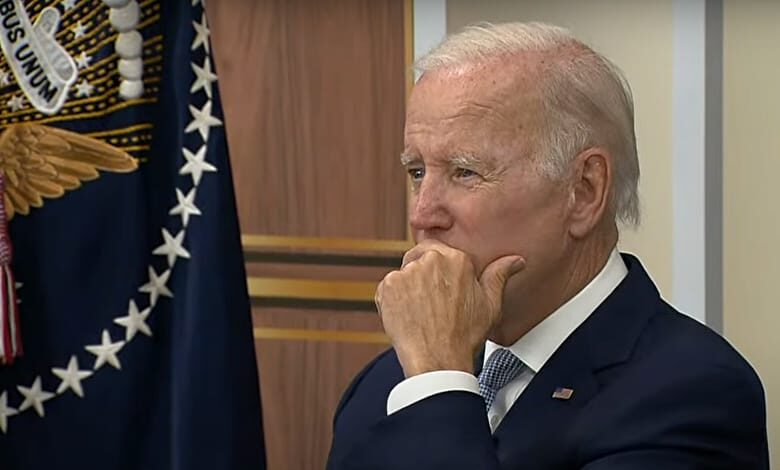 Be careful what you wish for, Hollywood.
The industry pulled out all the stops to bring Joe Biden to the White House.
Now, two years into the 80-year-old's presidency, Hollywood is in severe belt-tightening mode.
The Whale star – who was set to play the villainous Firefly in the DC film – said on The Howard Stern Show that the film didn't get a "fair shake" before it was scrapped by Warner Bros. https://t.co/9wZcKzqIPJ

— News by Christian (@NewsbyChristia1) February 13, 2023
Major companies are scrapping nearly finished films and dumping completed shows rather than putting them on the air. Disney is cutting 7,000 jobs amidst a budget-conscious plan designed to stave off future economic woes.
Netflix is aggressively canceling shows and cutting projects that seem more woke than profitable.
A new study shows how the Biden economy, burdened by soaring inflation rates and sky-high gas prices, is forcing consumers to cut back on leisure time.
Solitaire Bliss, an online gaming company, surveyed nearly 2,300 Americans from Dec. 8-20 on a variety of entertainment-related subjects. The results should scare Hollywood, Inc. coming on the heels of a disappointing 2022 year in film.
Two highlights:
In 2022, 3 in 5 Americans (59%) declined some activities with friends or family because of their budget.
71% say inflation impacted their entertainment budget in 2022.
The survey also showed that consumers are less willing to cut back on streaming-style entertainment. That finding, combined with platforms cranking out new, feature-length content with major stars, also suggests fewer people will be going to theaters this year.
Plus, gas prices are climbing again, and while some economic indicators suggest modest hope for a brighter 2023 other signs portend trouble.
This puts AMC Theatres' recent announcement in a fresh light.
AMC Theatres announces seat location pricing system: 'The better the seat, the more you pay' l GMA
The theater chain will change the way it sells tickets by the year's end. Movie-goers will pay more, per ticket, if the seat is in a prime theater location.
Budget-savvy consumers can pay less per ticket, assuming they want to sit in the front rows or opt for seats at the ends of the theater space.
We don't know how audiences will greet the AMC plan, nor if other chains like Regal will follow suit. What's clear is that economic factors will be far more impactful on Hollywood's bottom line this year than the kind of movies coming our way.