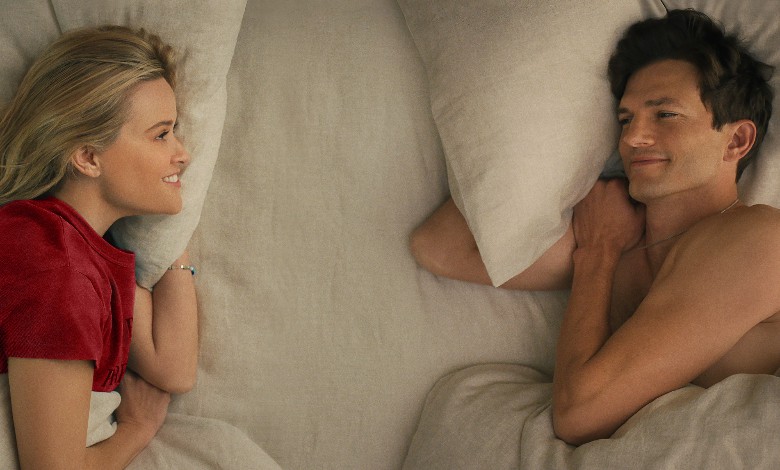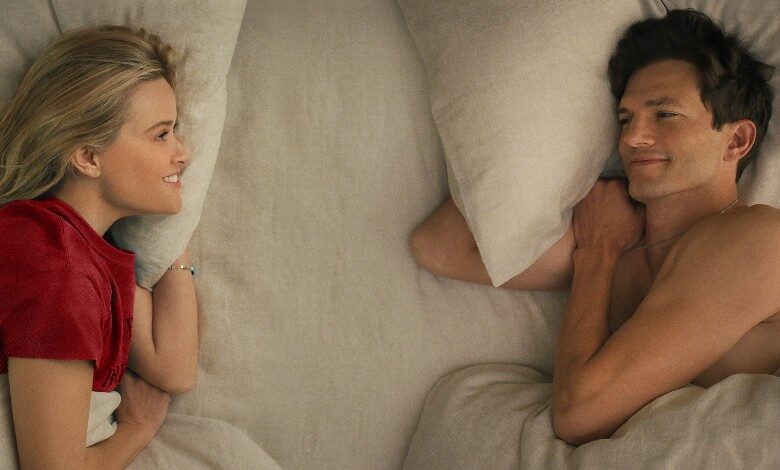 What if you lined up all the core rom-com elements but forgot the most important ingredient?
Heart.
You might have "Your Place or Mine," a movie that seems perfect for a cozy, date-night style selection … until you're 10 minutes into the story.
You'll know something is off-kilter from the jump. And things, sadly, don't get better from there.
Your Place Or Mine | Official Trailer | Netflix
Reese Witherspoon and Ashton Kutcher play Debbie and Peter, singletons who hooked up once 20 years ago and decided they're better off as friends.
Why?
Because the script says so. Stop asking dumb questions!
They talk, and zoom, from their separate coastal homes while playing out their generic movie lives. She's an overprotective L.A. mum who makes all the safe choices for her family. He's a Big Apple-based consultant who knows how to rebrand his clients.
They end up swapping coasts when Debbie lands a spot at a selective New York college. Peter leaves for Los Angeles, where he must care for Debbie's son (Wesley Kimmel, Jimmy's nephew).
Would you believe these definitely-not lovers harbor feelings for each other after all these years, and events in the film may reignite those passions?
Get … out!
View this post on Instagram
Rom-coms are meant to be predictable, of course. The problem with "Your Place or Mine" starts with the suffocating air of artificiality that descends on the film from the first act. The tone feels off, like the film is playing at the wrong speed or first-time director Aline Brosh McKenna is in way over her head.
Even old pros like Witherspoon and Kutcher can't bring life to their characters.
Matters get worse when the rom-com sidekicks enter the frame. Tig Notaro's droll line readings can be a hoot, but she's given nothing to work with as the sassy confidante for both Debbie and Peter.
Steve Zahn, so good in everything (especially "The White Lotus") is embarrassing as Debbie's neighbor, whose gardening obsession isn't remotely funny.
Not once.
Nor is hearing Peter try out a litany of nicknames for Debbie's son. "Your Place or Mine" is full of flat running gags.
How well do Reese Witherspoon and Ashton Kutcher know one another's movies? pic.twitter.com/Mi34ZgYRGA

— Netflix (@netflix) February 8, 2023
The film's saving grace? Zoe Chao plays Peter's ex-flame who mysteriously bonds with Debbie during her NYC jaunt. Chao turns the soggy script on its ear, generating smiles where none should rightly exist.
Otherwise, we're left with head-scratching plot details, a love interest for Debbie (Jesse Williams) who doesn't make much sense and a third-act development meant to split the couple in question that's resolved in a blink.
If you're gonna trace the Rom-Com Handbook, at least pretend you're giving it your all.
HiT or Miss: "Your Place or Mine" squanders a cute couple, a frisky premise and hope that the rom-com genre is no longer on life support.