Opinion
Why 'Beverly Hills Cop' Is the Perfect '80s Movie
Eddie Murphy's action-comedy smash captures Reagan-era goodness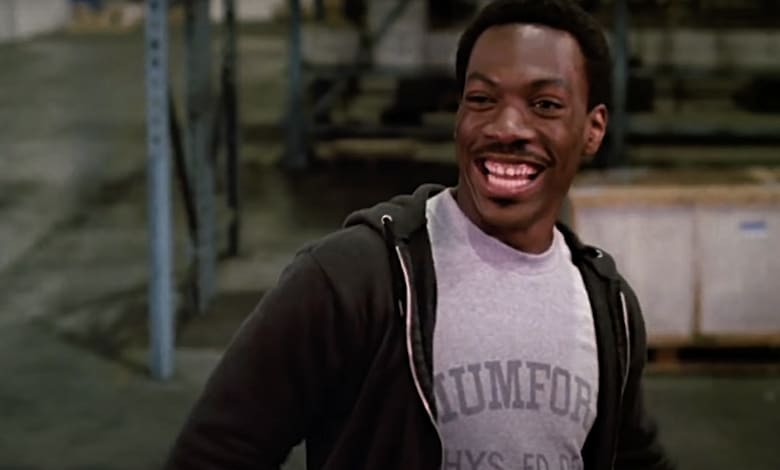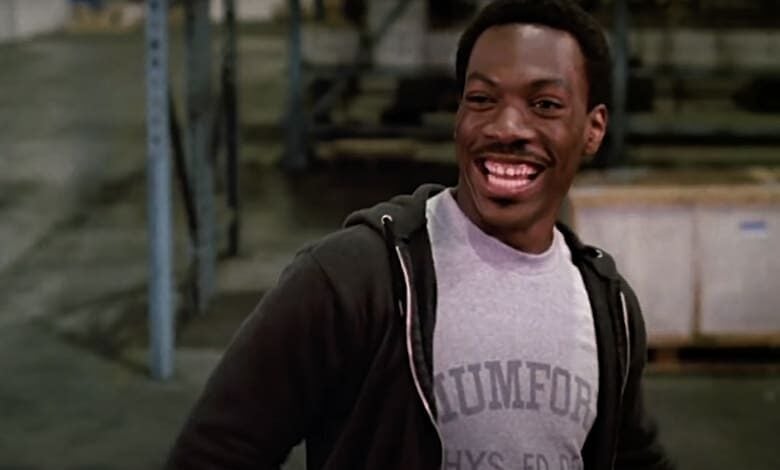 "The Heat Is On," sings Glenn Frey in the opening minutes of "Beverly Hills Cop."
The Eagles superstar wasn't kidding.
Beverly Hills Cop (1984) Trailer #1 | Movieclips Classic Trailers
"Beverly Hills Cop" did more than become 1984's highest-grossing film (although most of its earnings came in 1985 given its Dec. 1984 release date). It cemented Eddie Murphy's super stardom and cranked out several pop ditties along the way.
"Neutron Dance" – The Pointer Sisters
"New Attitude" – Patti LaBelle
"Stir It Up" – Patti LaBelle
Even Axel Foley's Mumford Phys. Ed. T-shirt become a hot ticket.
Sequels followed, of course, and a fourth installment is in production. None, to date, have captured the original's spark.
How could they?
"Beverly Hills Cop" nailed everything that made the 1980s wonderful to most … save Quentin Tarantino.
Star Power
Eddie Murphy proved he was a movie star with 1982's "48 Hours." That action comedy translated his "Saturday Night Live" chops to the big screen and found him holding his own with Nick Nolte.
Now, it was time for Murphy to fly solo.
The 1980s routinely build films around colorful screen personalities. Think Whoopi Goldberg ("Jumpin' Jack Flash," "Burglar," "Fatal Beauty"), Steve Martin ("Roxanne," "Dead Men Don't Wear Plaid," "The Man with Two Brains") and Chevy Chase ("Fletch," "Funny Farm").
Murphy enjoyed his own string of solo projects ("The Golden Child," "Coming to America"), but none proved as effortless as "Cop."
Rebels with a Cause
The '80s were all about defying authority, be it the scientists saving New York City in "Ghostbusters" to Bill Murray's rebellious soul in "Stripes."
Axel Foley can't stop breaking police procedures in "Cop," and at every step that proves to be the right call. The film's finale finds his unofficial partners Taggart and Rosewood (John Ashton and Judge Reinhold) picking up his knack for rule bending.
That's the celebrated character arc in the film, and it fits right into the '80s mindset.
Politically Incorrect
Axel Foley will do whatever it takes to nail the bad guys. If that means acting like a spurned gay lover, so be it. That scene sprang from Murphy's imagination, earning him the admiration of director Martin Brest.
Axel's quest begins with him investigating the death of his old friend, an unrepentant thief (James Russo).
This was the '80s, a time when comedies followed the funny without any kind of hand wringing. "Cop" isn't as aggressively unawoke as, say, "Sixteen Candles," but the action comedy never walks on eggshells.
The Story Made Sense
Today's screenwriters want to dazzle us with their brilliance. That leaves films with intricate plots that offer surprises, twists and other tics that can leave audiences woozy. It's a 21st century convention, and too many movies follow that path.
Some screenwriters ape it with panache, like Christopher Nolan's "Inception." Many others deliver screenplays far too knotty for their own good.
"Beverly Hills Cop" is straight down the middle. Axel drives to Beverly Hills to avenge his old friend's death, only to discover an art tycoon trafficking in smuggled goods. The Oscar-nominated screenplay lets Steven Berkoff's villain reveal his treachery scene by scene.
You don't need a roadmap to follow the story, and that lets the characters and humor take center stage.
It Almost Had Stallone
The "Beverly Hills Cop" project languished in development hell for years, with stars like Mickey Rourke briefly attached. The decade's biggest action star, Sylvester Stallone, wanted to make "Cop" his next blockbuster hit.
To do so, he took out some of the comedic elements and spiked the R-rated action beats. It wasn't enough, though, and the "Rocky" star left the project days before cameras were set to roll. He later used some of the concepts he brought to the screenplay on his 1986 cop thriller "Cobra."
Cobra (1986) - Official Trailer (HD)
What could be more '80s than Stallone's flirtation with the film?
Introducing Harold Faltermeyer
The German composer wrote the addictive "Axel F." theme that did more than power the story. It proved instantly iconic. Just a few bars are enough to evoke the '80s to even the casual movie goer.
Ask Peter Griffith of "Family Guy" fame.
Faltermeyer's sound gave the decade its identity. He provided music for other '80s gems, including "Fletch" and "Top Gun." Others emulated that style over the years, but Faltermeyer's best work keeps Axel and friends hopping.