Lists
Ultimate Guide to 2018's Best TV Shows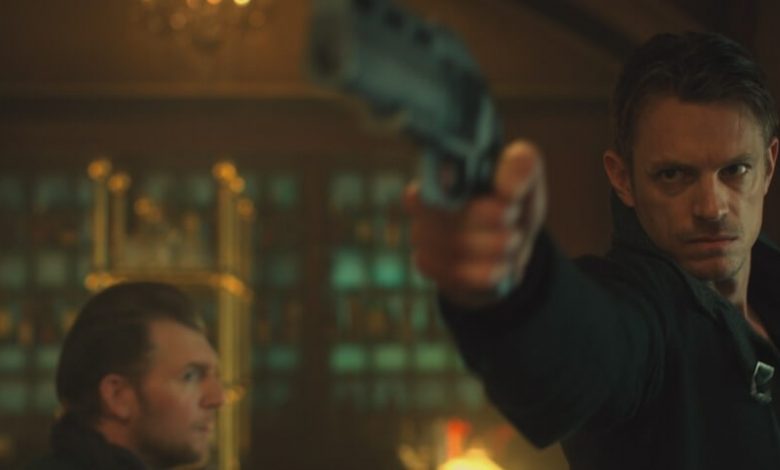 I grew up watching television on a sleek, silver and black Zenith the size of a Prius with a screen the size of a smartphone.
Someday we might look back on 2018 as the zenith of the Golden Age of Television. Really, that's not hyperbole. This was just an amazing year where the bottom five shows on this list would've been the top shows of 1988 facing down the then vaunted competition of "Full House" "Columbo" and "Married …with Children."
How good was this year?
A list of just 10 shows would be an insult to the next 10. You might be saying to yourself at this point, "Yeah, but Matt you just put everything you watched this year on a list and hit send to HiT editor Christian Toto," but that wouldn't be correct.
Here's a list of shows I stopped watching in 2018:
"The Deuce," HBO (S2, Ep3)
I love the setting of this show (they seem to capture New York like an old photograph) but I have zero investment in the characters or the story it is trying to tell.
"Patrick Melrose," Showtime (S1, Ep3)
I tried to get into it but lost interest because it became too hard to watch.
"12 Monkeys," Syfy (S5, Ep4)
I really enjoyed the first two seasons of this show and it would've benefited from a BBC mentality of less is better. Had they done 16 tight episodes this show would've been better.
"Lost in Space," Netflix (S1, Ep3)
I liked everyone in it, but I just didn't care one jot about the story.
"The Terror," AMC (S1, Ep6)
I almost finished this well acted, moody piece set in the Northwest Passage but for some reason never got back to it.
"Troy," Netflix (S1, Ep3)
Love the subject ("The Iliad" and "The Odyssey" are two of my favorite books) and unlike the Brad Pitt version the gods and goddesses are shown actively fighting alongside the humans. Still, it bored me, and before this show I believed that to be impossible with this story.
Howard's End, Starz, (S1, Ep2)
I enjoyed the pace, the banter, and the acting and yet by e2 thought I'd seen all I needed to see and never came back to it.
"Glow," Netflix (S2, Ep1) 
Love the cast, especially Marc Maron but couldn't get into it this season. Seemed like the identical show from last season.
"Barry," HBO (S1, Ep3)
Everybody loved this show but me. It just wasn't funny and I like everybody who is in it.
"Vida," Starz (S1, Ep2)
Watched the first episode and was like, nope, not for me.
"Dark," Netflix (S1, Ep4)
Yeah I'm sure this is a good show worth watching and someday maybe I'll get back into it, but with the intense kind of competition out there being so-so just doesn't cut it.
"The X-Files," Fox (S11, Ep1)
I enjoyed the last reboot and they should've just stopped then and there. This was embarrassing, like watching a boxer who's punch drunk get his bell rung in the ring. Ugly, ugly television!
"Jessica Jones," Netflix (S2, Ep2)
I like this show I just don't like watching it.
"Krypton," Syfy (S1, Ep3) 
I guess I'm not 15 years old anymore because no.
"Master of None," Netflix (S2, Ep1)
I skipped the second season because I don't care about this show or what it has to say. It's kinda like "Seinfeld," only without a supporting cast and humor. It's just a show about nothing. Yes, I get the meta humor in that statement, but still.
"We Speak Dance," Netflix (S1, Ep3)
In the Golden Age of Television there really should be an amazing show about dance, movement, healing and beauty. This was not that show.
"Orphan Black," BBC (S5, Ep1)
I skipped the last season here too, just no longer cared about how the story would wrap up.
"Dirk Gently," BBC (S2, Ep1)
Skipped the second season here as well.
…So see, I don't love everything I watch.
Too Good To Be Forgotten…
There were three noteworthy shows that dropped late in 2017 that I didn't include on last year's list that could've should've been there…
"Peaky Blinders" — one of the best shows ever.
"Travelers" — My guilty pleasure along with "Dark Matter," not the best of shows but fun to watch.
"End of the F***ing World" — This show worked for me. It takes a huge gamble on the last scene paying off and it did for me. Brilliant!
So, now onto the best shows of 2018…
Best Television of 2018
"Altered Carbon," Netflix — I watched each episode twice in order to slow the binge down, and then once more about three months after it dropped. I loved this show. In part because cyberpunk is my favorite subgenera and in part because it's just done really well.
I loved the books and the show doesn't hold your hand (you kinda have to understand what's going from the get go) but everything fits together nicely. If you asked my 14-year-old self what his dream television show would be, "Altered Carbon" is it. As a side note, it's also further proof that for "Star Wars" and "Dune" to become relevant again they have to move to television.
"Sharp Objects," HBO — If there's not an Emmy waiting for Amy Adams at the end of this television season then not sure why the Emmys exist.
This show is haunting and brilliant in how rough and raw it dares to be. It's a murder mystery, to be sure (and we've all seen hundreds if not thousands of these shows on television by now) but this was different. It was dark and well acted. It had an attention to detail like few shows before it from the music to quick cutaways to madness like in "The Shining."
It also had a much deeper theme about being invisible and the rage that produces, and a powerful exploration of mothers and daughters and the difference between care giving and care taking.
There's a scene that's so horrific, even if it's just implied, but in all the reviews I read nobody seemed to mention it or catch it. Major spoiler ahead:
Ready?
So they show a baby Amma being bit by Adora and she screams bloody murder. It makes the whole teeth thing make way more sense and ties the story all the way back to the grandmother.
"Billions," Showtime — Man, poor "Billions" can't catch a break. Last year it lost my top spot to "Rick and Morty" and this year to "Altered Carbon" and "Sharp Objects."
Look, this is an amazing show and could easily be in the top spot. The thing that I've written most often about this show and try to get across to people is that it's not preachy in anyway. It's just fun.
It's a battle of enemies like "Game of Thrones" only set in the kingdom on New York and the Southern District. The acting is suburb, the cat and mouse games compelling and the tension real.
"The Alienist," TNT — What cinches this show into the top five is the setting: New York in the late 1890s. It's just fascinating to spend time in that world.
Like "Peaky Blinders," "The Alienist" takes you to a world that's not often visited. The chemistry between the leads is as strong as the chemistry in the "Hangover" movies or on "Friends." That really helps a television show click.
Throw in Teddy Roosevelt and a serial killer, and now we've got a show.
The Alienist: Madness - Series Premiere January 22, 2018 [OFFICIAL TRAILER] | TNT
I've not read the Caleb Carr books the show is based on, but it's my understanding there are more than one. Let's hope TNT greenlights a second season.
"Counterpart," Starz — J.K. Simmons is the best. He's an actor's actor, and it shows here given he plays two different roles.
It's a Cold War, sci-fi thriller similar to the under-loved show "Fringe," but it's different and stands on its own. Like "The Affair" and "Orphan Black," the show asks a lot of the actors and they rise to the occasion playing multiple roles.
I guess the best praise I could give "Counterpart" is just imagine if John le Carré wrote science fiction. This is about as close as we're going to get in seeing that wish come to life, and it's brilliant.
The Next Five (Crazy to think these shows are at the bottom of a top ten list…)
"Better Call Saul," AMC — Like with "Breaking Bad," this show is about men, specifically Saul and Mike, but the supporting roles for women transform both shows into perfection.
Kim Wexler (the beautiful and amazing Rhea Seehorn) is the heart of this show. She's new to the "Breaking Bad" family but arguably the fourth best character across the two shows after Walt, Jessie, and Hank.
My brother asked me if he had to watch "Breaking Bad" before jumping into "Saul," and I said I didn't think so. That's mainly because this show is just as much about Kim as it is the fall of Jimmy and the setting up of all the other pieces on the board before Heisenberg shows up.
Damn, "Better Call Saul" is amazing. Just talking about it has me wonder why it's placed sixth on a top ten list. The first two seasons were all about the brothers, Jimmy and Chuck McGill, and in a decade people will still be talking about their complicated relationship. This season, Kim moves to the forefront and takes over.
It's a "Breaking Bad" prequel and so I don't expect her story to end well, (like her moving to Denver to takeover a law firm). If the show's creators and AMC want a third "Breaking Bad" show… building around Wexler would be a solid move.
"The Haunting of Hill House," Netflix — The streaming service started the year with "Altered Carbon" and closed 2018 with this new adaptation of Shirley Jackson's classic.
Kid actors are always a challenge to cast and direct (see "Lost in Space") and yet this show presents their innocence and desperate desire to be believed in a meaningful way.
That's really what this show is about — listening and acknowledging those who've experienced severe trauma, oh, and it's a damn fine piece of horror with plenty of creepy scares.
I'll admit it took me till episode three to get into this but once I did I was hooked. No spoilers here other than a tip that you have to pay attention to everything going on, you can't two-screen this one. Keep your eyes on the small details because nothing is left to chance.
"The Expanse," Syfy/Amazon — I'm glad that Amazon picked up this show as it was too good not to do at least three more seasons because the original material from James. A Corey could easily carry that many more seasons.
"The Expanse," like "Better Call Saul" and "Billions," is one of those shows that you're amazed doesn't warrant more acclaim and noise. It boasts a great cast, realistic science fiction and an intriguing story. What more could you want?
Well, maybe better promotion.
I'll be honest. I already watch and pay for too much entertainment and yet will have a choice to make in 2019: do I go with Amazon Prime and shows like "The Expanse" and "Good Omens" or CBS All Access for "Star Trek Discovery?" I think I've answered my own question.
"Westworld," HBO — We watched a shaky second season for a show that never found its legs in season one. How would the show fair without the legendary Anthony Hopkins? Much better, it turns out, as "Westworld" correctly realized Bernard (Jeffery Wright) and Dolores (Evan Rachel Wood) are the two best characters to build around, and it worked.
I loved Maeve (Thandie Newton) in season one but could've done entirely without her and the Man in the Black Hat's storyline in season two. This show is about the future, and the future ain't human. "Westworld" has a ton of potential as it leaves the parks and its limited beginnings behind.
"The Americans," FX — A fitting end to an amazing show. Spoilers ahead:
So I think two things of note happened this last season that nobody seemed to pick up on. The first is that Paige realized she wasn't like her parents, was an American at heart, and was going to fail the eye contact with the border police and got off the train to save her parents and find her brother.
The second is that while some wanted a bloody end for the Jennings, their final fate was far worse than being gunned down or sent to prison as they go back to a crumbling and corrupt Soviet Union that's going to turn into the criminal oil oligarchy known as Russia. What could be a more cruel ending for such fearless warriors who both grew to become more whole people thanks to their time in the United States?
Let's Not Forget These Ten Show
Wild to think that the next 10 could be at the top in any other year, but here we are…
"Big Mouth," Netflix — That this show covered Brené Brown's take on shame this season is just one more in a long line of reasons of why this show should be mandatory viewing for parents of teens. I guess if nobody is willing to tackle sex education then this is the best option out there. While the humor can be raw, it's real and never loses its heart or care for the kids portrayed.
"Ozark," Netflix — I'd be bummed if they didn't sign on for a third season to wrap this story up. It's earned it, and I'm even more interested now that Wendy Byrde (Laura Linney) and Helen Pierce (Janet McTeer) have formed an alliance of badasses.
"Babylon Berlin," Netflix — German produced and unfortunately dubbed in horrible English, this show, like "The Alienist," takes us to a world rarely visited. In this case pre WWII Berlin. It's all the more fascinating because we know what horrible events are coming up for Germany but the main characters don't. That makes everything they do both fascinating and pointless, which is brilliant.
"Succession," HBO — If you're a fan of Christopher Guest or BBC shows like "In the Loop" you'll quickly pick up on the ensemble improv vibe the show presents. At times "Succession feels more like an actor's workshop then an actual scripted drama/comedy but if you can catch the vibe just right you'll begin to deeply appreciate this show.
It's funny. Like surprisingly funny and it's good drama about a wealthy family in the death-throws of succession planning.
"Bojack Horseman," Netflix — I had a film teacher who once said Hollywood's best movies were when they turned the cameras in on themselves (see "The Player"). It's true, and nobody does it better than "Bojack Horseman." You want to see biting commentary about the #MeToo movement in Hollywood then watch this show. An aside, I was amazed this Halloween that not a single Princess Carolyn or Hormone Monstress could be found.
"Homeland," Showtime — Like with "The Walking Dead," I'm not sure when (or even if) this show should've ended. Maybe a season ago? Maybe not! I'll keep watching because I'm invested, but not sure how much more this show has to offer. Time to start thinking end game.
"The Affair," Showtime — Like with Showtime's "Masters of Sex," I wish this show got the acclaim it deserves. And like with "Orphan Black" and "Counterpart," "The Affair" demands that the actors take on multiple roles but with the added twist that we get to see the same scene from different perspectives.
For some viewers that's going to be torture and this is another show you can't possibly two screen and hope to enjoy as what makes each telling different is the subtle and smart ways the actors present these characters in the eyes of each other. This show still dares to be sexy in a time when sexy is no longer cool. That in itself is worth applauding.
"Lodge 49," AMC — AMC you've found your spirit animal and it is the BBC. Smaller seasons, tighter writing and smart shows. That's what you experimented here with "Lodge 49" and I applaud you for it.
I admit I'm not a fan of nepotism or the breaks the Russell-Hawn kids have had in Hollywood, neither show up on the screen all that well, but this quirky little show overcame that and Bruce Campbell adds character to anything you put him in. I liked the Magic Realism tone and the corporate journey of Liz Dudley (Sonya Cassidy) could've been its own show.
"Black Mirror," BBC — This season gave us the "USS Callister" and the nightmare dogs from Boston Dynamics and that was good enough. "Hang the DJ" was my favorite episode of the season and "Black Museum" stuck with me for months.
"Love," Netflix — I like this odd little show about, what else, love. This was the best season yet. It reminds me of twenty something love and rings true about the complexities and the endless push/pull you go through as you try to find yourself and each other.
The Bottom Five (But Still Fine TV)
Why even mention these shows? Well, there's still good television still to be found here…
"Silicon Valley," HBO — Another show that maybe should think about closing up shop but still good for a few laughs.
"Sweetbitter," Starz — I worked in restaurants as a teen and in college and deeply respect how this show represents the industry and treats it as a real subject. The story of a young woman making her way in the big bad dark city of New York is honestly less compelling than the restaurant business.
"Archer," FX — Way down the list we find "Archer," and my inner teenager in Archer's voice is admonishing me with a "Typical" to my lackluster enthusiasm for a show I still love. Hey, it's still fun and worth watching, but it's not as hot and immediate as it was in the beginning with viral like dialogue, "Phrasing" and "Sploosh" and "Danger Zone."
"Bodyguard," Netflix/BBC — It's like if "24" and "Homeland" had a baby.
"Disenchanted," Netflix — I only bother putting this show on this list as a shout out to somebody in power at Netflix to make it better. Put all the writers in the room and make them read every single page of the web comic "Oglaf" and figure out a way to make this show edgier, deeper into High Fantasy humor, and meaningful because right now everybody is bored stiff watching this. It has to compete against the likes of "Big Mouth," "Bojack Horsemen," "Rick and Morty" and "Archer."
Animated comedy has come a long way since "The Simpsons" and "South Park" and even "Family Guy." It's way too early for a "Simpsons" nostalgia series. Seriously, make this show what it can be.