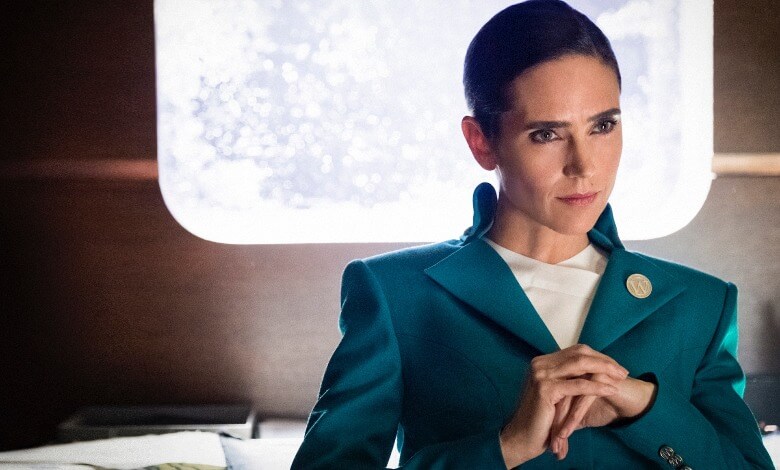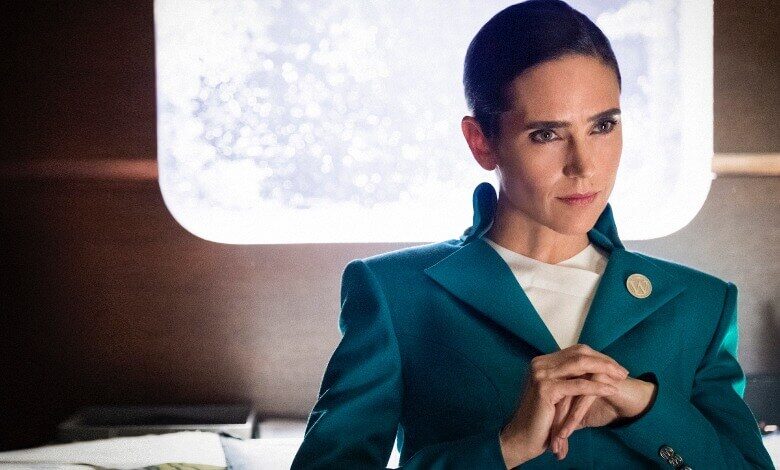 Hard to imagine, but we're only at the halfway point of the year.
While there's been some stellar television worth your time in that span there's also a number of shows you must avoid.
Minor Spoilers Ahead…
Shows to Avoid
"Killing Eve" — Phoebe Waller-Bridge proved her writing chops with, "Crashing," "Fleabag" and "Killing Eve's" first two seasons. (She also wrote the screenplay for the upcoming James Bond movie, "No Time to Die" held up due to COVID-19) As "Eve's" creator, writer and executive producer Waller-Bridge's departure after two seasons from "Killing Eve" was bound to leave a hole.
Nobody expected it to be a big, black one sucking all light from the universe.
Killing Eve: Series 3 Trailer - BBC
This season of "Killing Eve" is a disaster. Maybe it's the source material, or perhaps some stories only need two years. Had the show ended on the swapping of mortal wounds between the two leads Eve (Sandra Oh) and Villanelle (Jodie Comer) it would've been perfect.
Alas, they pressed on and gave us this regrettable season where people are moving around the screen like Pachinko balls with no rhyme or reason. Maybe the show can find its legs in season four, but it's totally okay to skip this season, you'll have missed literally nothing.
"Billions" — Like "Killing Eve" "Billions" was perfect for its first two seasons. Then it turned into something too political in season three. This year, they've tried to bring the fun back, but it's falling flat.
Chuck Rhoades (Paul Giamatti ) is now the good guy again, Bobby Axelrod (Damian Lewis) has returned to the role of villain. If you weren't clear on that, he admits he's a monster several times. Plus, one of my favorite characters, Mike "Wags" Warner (David Costabile), has been saddled with some of the most unfortunate dialogue I've witnessed in a decade (which won't be repeated here).
That being said, it's still kind of fun, and Wendy Rhoades (Maggie Siff) is back to being awesome. Newcomer Julianna Margulies as Yale Professor Catherine 'Cat' Brant has stolen every scene she's been in so far. This show doesn't know what to do with its Billionaires (love them or hate them) which is the same problem Martin Scorsese had with "The Wolf of Wall Street," and it shows. Is this wealth porn or a morality tale? Seems hard to be both.
"Westworld" — This HBO original is not a good show. Not even close. Not by a country mile, and yet we keep watching it and writing about it.
Frankly, it's never been good.
"Westworld" is full of promise, from the source material to the look, cast and even the writing, but this show is about nothing. If you think it's about something it's because you've invented it. Congrats, you're doing something the show is unable to do.
Maybe that's the meta message, a show that hates viewers for being invested in it to begin with, silly us.
Classic Western Meets Science Fiction Film | Invitation to the Set - Westworld (HBO)
The promises held with season three being outside the parks and adding new characters and technology… well none of that has been met. When we're watching the majesty of Boston Dynamics robotics unfurl before our eyes, and as robotics marries up with deep computing, we should be asked to think about the kind of future we want to create with robotics. Is the singularity a goal worth pursuing, and what will be the ramifications if that were it to happen?
Those are all good questions worth exploring, but "Westworld" isn't interested.
——————
You have to spend your television time wisely, and I've learned to drop shows quickly, maybe too quickly like in the case of Netflix's "Dark." I'll take that over watching bad shows too long any day.
My drop list 2020:
"Messiah" — S1, E2
Avenue 5 — S1, E3
"The Mandalorian" — S1,E4 (Yeah I know it's from last year… but didn't have access until this year)
"Hunters" — S1,E2
"Homeland" — S8,E2 (I hear it ended well)
"Curb Your Enthusiasm" — S10,E3
"Run" — S1,E1
"Penny Dreadful: City of Angels" — S1,E3
"Dead to Me" — S2,E2
"Tales From the Loop" — S1,E4
"October Faction" — S1,E6
"Narcos: Mexico" — S2,E3
Still plenty to look forward to in the second half of the year…
Premier Dates:
"Perry Mason" — June 21, HBO
"Hanna" — July 2, Amazon Prime
"The Alienist" — July 26, TNT
"Lovecraft Country" — August, HBO
"Cursed" — Confirmed 2020, Netflix
"The Boys" — Confirmed 2020, Amazon Prime
————————
Mixed Bag
"Midnight Gospel" — The series is absolutely fearless as it explores themes of drug use, the inevitability of death, love, forgiveness, listening and the power of High Magic.
It might be easy to dismiss it as a "Rick and Morty" knockoff, but it's not anything like that. I love "Rick and Morty" but this is closer to "Space Ghost Coast to Coast" in its humor and more like the "Waking Life" and "Fantastic Planet" in that it explores philosophy.
The episode on listening should be mandatory viewing. The episode where they dive into the history of how death became a business during the Civil War is deeply fascinating.
The challenge, though, is the animation which seems as an afterthought is a distraction. I get how that might be on purpose, but it's turned many people off who'd otherwise enjoy the deep discussions.
Guilty Pleasures
"Into the Night" — This show is ridiculous! It's about the sun gone crazy and a commercial flight that has to keep flying into the dark to keep all the passengers alive. We watch all the fights and decisions they have to make in order to survive. It's also fun. I loved it.
"White Lines" — If you can't travel this summer you can head to Ibiza via this quirky, sexy telenovela on Netflix. It's about a DJ from Manchester who looks like David Bowie and has a little sister he leaves behind who comes to Ibiza 20 years later to solve his murder.
I feel dumber having just typed that, and it gets worse as you get into the story and the characters. Still, the scenery is amazing and it's sexy and the music (as you'd expect given its about the party life in Ibiza) is legit.
Shows to Watch
"Babylon Berlin" — If you're not watching the great Netflix show … you should be.
It's set in Weimar, Germany and is based on the books by author Volker Kutscher (Gereon Rath Mystery Series) with the larger context (we know what's coming) providing deep drama.
It's timely, clearly, given our current political divisions but it's also a fun interesting noir detective story with the same feel as if Dashiell Hammett, Raymond Chandler and Mickey Spillane were behind the series.
It's historically beautiful and tragic and yet hopeful in its way. There have been three seasons so far but only two cases, the first two focused on a "mysterious train car" and this latest season on a movie production gone wrong.
Be forewarned that it's dubbed in English but that can add to the charm. There was an interesting translation error where what would normally be "evidence" in English was translated as "clues" and I think all police procedural shows would be infinitely better if they went back to using the term "clues" instead of "evidence." Evidence is a legal term, clues a detective term and has a better feel.
"Ragnarok" —Thor was one of the few Marvel comics I read in junior high (always more of a DC guy), but I loved Norse mythology back then. I wasn't thrilled with Marvel cinema's take on Thor, but Netflix has a new adaptation that feels more true to both the character, his powers and his brother, Loki.
This show is amazing and beautiful to watch, set in the real city of Odda, Norway. It's better than "American Gods" and "Good Omens" put together in making mythology come alive.
Ragnarok | Official Trailer | Netflix
If you're into Neil Gaiman and mythology this show is one to catch. It made me miss Scandinavia so much that I reached out to all my Norway friends and former students just to say hi. It also presents the best approach for how to handle mythology as well… that mythology is among us, in us, and a part of us but not recognized.
"Better Call Saul" —It's so good. I think it's better than, "Breaking Bad" and maybe one of the best TV shows ever produced.
"Snowpiercer" — We're just two episodes in, but my imagination has been captured by the 1001 car ten mile long train. I liked the movie, but I'm loving the show so far. We'll see how it goes.