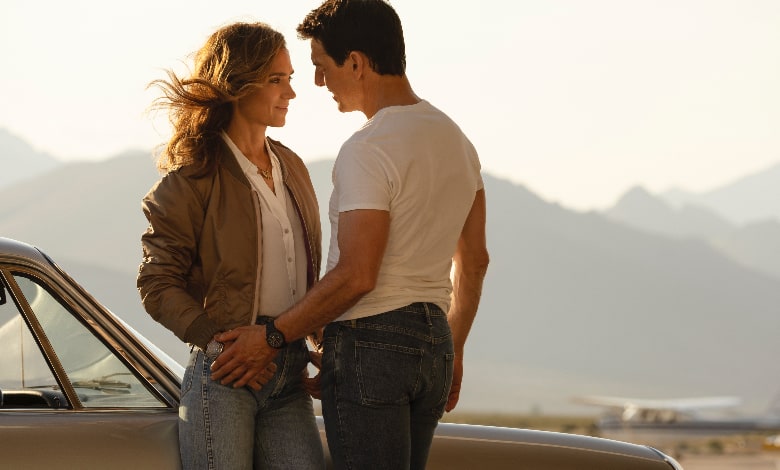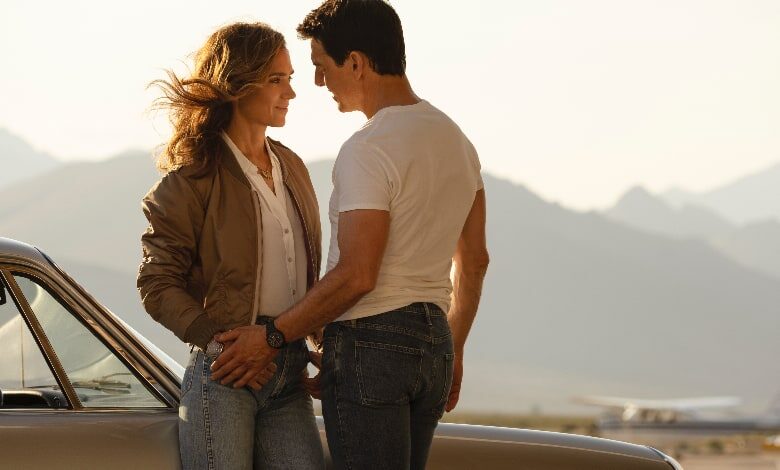 Tom Cruise didn't just prove audiences longed to go back to the theater.
The megastar delivered an apolitical smash that united critics and fans alike. Except "Top Gun: Maverick" did even more than that.
The film checked all the boxes that matter at the modern cineplex.
Nostalgia
Franchise synergy
Action
Romance
Quality performances
Heroism, straight up
Not bad for a sequel 36 years in the making.
"Maverick" is this critic's Movie of the Year, and it wasn't close. The following films similarly defied expectations, kept audiences riveted and showed that while Hollywood is still steering into a woke ditch there's room for hope.
The following are in no particular order:
"The Banshees of Inisherin"
A simple, searing tale of a friendship gone south, "Inisherin" is so cold you'll shiver in your seats. The coal black humor has plenty of bite, but it's the bigger picture that leaves us rattled. Mortality is the film's uncredited co-star, hanging over the characters like a thick, suffocating cloak.
Colin Farrell has never been better.
"She Said"
The last thing we needed this year is a film celebrating journalism. Twitter Files, anyone?
Don't hold that against "She Said," a smart film that honors women who helped both victims of sexual assault and the culture at large.
It's not Megan Twohey and Jodi Kantor's fault that their industry is corrupt beyond measure. The journalists, played by Carey Mulligan and Zoe Kazan respectfully, helped bring down Harvey Weinstein with their dogged, and sometimes messy, reportage.
What could have been sleep-inducing on screen — look, a source returned our call! – became a tribute to those who brought a Hollywood monster to justice.
"Eternal Spring"
Hollywood won't lay a glove on China. There's too much money at stake, for starters, even if that cash spigot is starting to run dry. That leaves it to indie filmmakers like Jason Loftus to tell the stories others won't. And this tale of Chinese religious and speech suppression, spun from gloriously sharp animation, is a keeper.
"I Want You Back"
The rom-com isn't dead, but its vitals are weak and the prognosis looks grim. This year's "Ticket to Paradise" gave the genre a B12 vitamin blast, but this Amazon Prime original suggested the best is yet to come.
I Want You Back - Official Trailer | Prime Video
The superb duo of Jenny Slate and Charlie Day fueled this charmer, a story sparked by a silly gimmick but punctuated by relatable woes.
"Terrifier 2"
The year's best horror scene found Art the Clown (David Howard Thornton) taunting his prey in a costume shop. It's just one trick of many in this over-the-top sequel, a film that's too long on paper but just right when you're settled into your seat.
The gore is relentless and not for even those with relatively strong stomachs. If that hasn't weeded you out, you're in for a treat. Is there any doubt that Thornton's clown is the best movie monster in ages?
"X"
Director Ti West treats the horror genre with tender loving care. His previous films (like "The House of the Devil") wallowed in slow-burn intensity, but "X" gets to the good stuff more quickly. The scares are smartly delivered, the actors give performances far better than a slasher film deserves and the backstory lent itself to a curious but compelling prequel ("Pearl").
What more do you need?
"Men"
Director Alex Garland's horror treat smacks of woke contrivances, down to its minimalist title. And, clearly, the story takes a not-too-fond assessment of a specific gender.
Men | Official Trailer HD | A24
The delivery system is far from woke, though. Jessie Buckley's journey down a rabbit hole of guilt and regret serves up some of the year's most memorable images, Grade-A scares and twists you'll never, ever see coming.
Why isn't Ralph Fiennes in the thick of the Best Supporting Actor race? Perhaps that doesn't matter, since his performance will be remembered long after his peers' work fades from memory. Plus, the modern Oscar race proves less vital with every Identity Politics stunt.
The thriller mocks culinary excess while satirizing the easiest target around – the wealthy elite. The tension served up is too scrumptious to belabor that point.
The year's most subversive film reminds us why documentaries (still) matter. Matt Walsh, whose desert-dry questioning is a thing of beauty, dissects those eager to dodge some of today's most essential questions and their fallout.
This isn't hateful or problematic. Some questions deserve answers, and the act of asking them is suddenly problematic in 2022. Shame on all of us, even critics who refused to engage with the film.