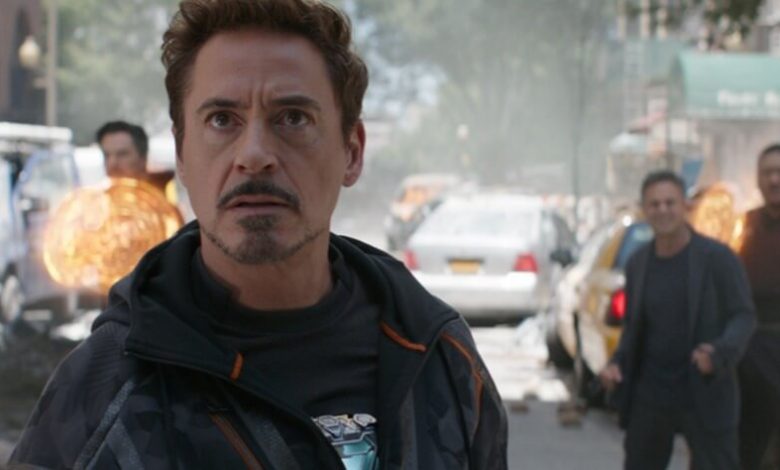 There's an unwritten rule come Oscar season, one that crushes the award's populist clout.
Blockbuster movies can't be Oscar bait.
This wasn't always the case. Just think back to 1991's "The Silence of the Lambs." That shocker scared up seven Academy Awards, including Best Picture, Best Actress (Jodie Foster) and Best Actor (Anthony Hopkins).
The Silence of the Lambs Official Trailer #1 - Anthony Hopkins Movie (1991) HD
Today, even critically hailed popcorn fare like "Wonder Woman" and "The Dark Knight" struggle to earn Oscar attention.
Assessing the best movies of 2018 so far offers no such debate. Some of the most entertaining films we've seen this year have had "blockbuster" written all over them.
Big budgets
Franchise friendly terrain
And lots and lots of zeroes at the box office
They're great all the same. The only question remaining? How many films on this Best Movies of 2018 list will remain by year's end? The following are in no particular order but are all highly recommended.
Hereditary
The horror genre loves its tropes. The Final Girl. Imaginative kills. The monster who refuses to die. They're all well and good, but isn't it time for fresh blood? "Hereditary" delivers just that. First-time writer/director Ari Aster concocts one of the creepier tales in recent memory.
Hereditary | Official Trailer HD | A24
We're in familiar territory … on the surface. Toni Collette stars as a woman whose family may have secrets best left buried. It's how Aster crafts the story that matters. The film offers an early jolt, one you won't see coming and can't get out of your head.
The film's final moments aren't perfect, and we may need a few more viewings to fully process them. They simply may not hold up to scrutiny. Beyond that? We're looking at a starkly original shocker as good as any this year.
Ant Man and the Wasp
Remember all the bad buzz surrounding 2015's "Ant Man?" The actual film chased it all away. Now here comes the sequel, as giddy a film experience as you could demand.
Marvel Studios' Ant-Man and The Wasp - Official Trailer #2
Paul Rudd, doing double duty as a co-screenwriter, is so charming here you wish his Scott Lang could skip the whole shrinking business and just make us laugh for two hours. There's heroism on his plate all the same. Evangeline Lilly's Wasp proves a potent tag team partner. And in case you didn't get enough laughs Michael Pena returns to steal even more scenes.
Can we watch it again?
Paddington 2
Sometimes audiences just flat out get it wrong. The original "Paddington" is a first-rate charmer, a kid's film parents can snuggle up to as happily as their children do. The sequel is superior, powered by a delectively droll turn by Hugh Grant. Yet it belly flopped at the U.S. box office.
What a shame.
Paddington Is Back | Official Trailer
Our Paddington (Ben Whishaw) finds himself in the hoosegow, but that can't dampen his spirit. What could? The same can be said of the film, brimming with wonder and laughs. The CGI animation is low key and spectacular, letting us believe a bear can walk and laugh among us. Wouldn't that be nice?
Avengers: Infinity War
The hype. Oh, the hype. This was the big one, the culimination of everything in the celebrated MCU (Marvel Cinematic Universe).
They were right. And then some.
Marvel Studios' Avengers: Infinity War Official Trailer
The first of a two-part saga has it all: breathless action, dramatic flourishes and humor. Yes, humor,  heaping helpings of laughter as the universe comes under attack.
How this blockbuster manages that feat is worthy of some sort of award. That's not important for now. Suffice to say "Infinity War" is everything Comic Con nation craved, a dazzling sequel with a villain for the ages (Josh Brolin's magnificent Thanos).
Annihilation
It's been a grand year for genre entertainment, hasn't it? "Hereditary" took horror in bold new directions while this box office disappointment did the same for science fiction.
Annihilation (2018) - Official Trailer - Paramount Pictures
Natalie Portman leads an all-female group attempting to suss out a creeping presence in their midst. The journey is never less than fascinating, with bona fide surprises lurking at every step.
Fine performances, credible revelations and a finale that makes you think and squirm. This is first-rate sci-fi all but demanding a sequel. Too bad market forces may stop that from happening given the tepid box office tally – $32 million.
Chappaquiddick
This film project asked the toughest film question in years. How would liberal Hollywood treat the a Democratic scandal so toxic there's no conceivable way of spinning it?
Answer? Just the facts, ma'am. And boy does "Chappaquiddick" line them up in deadly fashion.
CHAPPAQUIDDICK Official Trailer (2018) Kate Mara, Kennedy Biography Movie HD
The Kennedy mystique gets a long overdue shiv courtesy of Jason Clarke's Ted Kennedy. It's a masterful turn, both tragic and worthy of our pity. This isn't Soapbox Storytelling, mind you. The filmmakers stick to the narrative, showing how a masssive scandal could be massaged away with all the right moves.
That makes it even more chilling.
How Jack Became Black
You won't find a more subservive documentary this year, or maybe the next five.
Eli Steele takes on Identity Politics without fury and fulmination in "How Jack Became Black." He uses his own life story as a starting point, a multi-racial saga that increasingly defines 21s century America.
How Jack Became Black - Official Trailer
Other filmmakers would have leaned hard on the partisan storytelling. "Black" avoids that approach, offering an olive branch to viewers not yet convinced how identity politics hurts us. It's hard to imagine progressive viewers clinging to their beliefs by the film's end credits.
UPDATED: "Mission: Impossible – Fallout" is everything you want in an action-packed adventure. There's even a slight attempt to humanized Ethan Hunt. Bring on part 7!
Honorable Mention: "A Quiet Place." John Krasinski proves as adept at horror as Jordan Peele proved last year with "Get Out."