Contributors
Lists
Opinion
10 Perfect Comedy Duo Performances
Wilder and Pryor, De Niro and Grodin ... these stars clicked and made us howl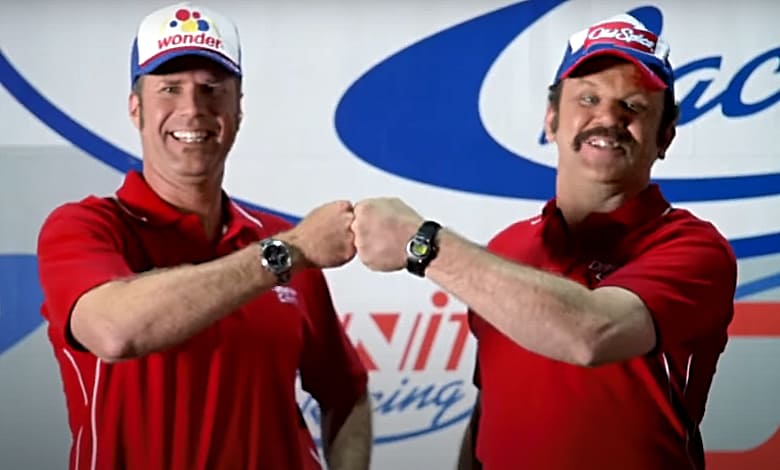 "Comedy is hard," they say. Is performing as a comedic duo twice as hard?
Here are the top 10 comedic film duos of all time:
NOTE: Comic ensembles like Kevin Kline, Jamie Lee Curtis, Michael Palin and John Cleese in a "A Fish Called Wanda" or Monty Python are not included. This list focuses on the comedic chemistry between two actors.
Bill Murray and Harold Ramis in "Stripes"
What I love about this movie is that the two leads – John Winger (Bill Murray) and Russell Ziskey (Harold Ramis) – share the same character arc. They go from lovable losers to battled-hardened heroes taking on a Soviet regiment to save their fellow soldiers.
Ramis is arguably one of the all-time top comedy writers ("Animal House," "Caddyshack," "Meatballs," "Ghostbusters," "Back to School," "Groundhog Day," "Analyze This," "Bedazzled"… which is better than you remember) and his "Stripes" might be the most quotable movie of all time.
John Winger: C'mon, it's Czechoslovakia. We zip in, we pick 'em up, we zip right out again. We're not going to Moscow. It's Czechoslovakia. It's like going into Wisconsin.
Russell Ziskey: Well I got the s*** kicked out of me in Wisconsin once. Forget it!
Comparing Wisconsin to Czechoslovakia still makes me laugh today when I think about it.
Richard Pryor and Gene Wilder in "Stir Crazy"
They had four features together: "Silver Streak" "See No Evil, Hear No Evil" "Another You" and "Stir Crazy," which was the second film and the funniest. I still think about how crazy that prison rodeo is and that's a real thing. The amazing writer Bruce Friedman ("Splash," "Stir Crazy," "You've Got Mail," "The Heartbreak Kid") came up with some brilliant lines.
Blade: A rodeo clown is the most dangerous job in the world! He's the one that gets closest to the bull. He gets the best of the bull! Hook to the left! Hook to the side! If the bull rider is in danger, he's gotta protect him! Even if it means gettin' his ribs pulled out and bein' freight-trained.
Harry Monroe: Freight-trained?
Blade: That's right. Run over, just like a freight train, only with a bull it's worse! Cause a freight train don't back up and finish the job."
Diane Keaton and Woody Allen in "Annie Hall"
Diane Keaton is a fantastic actress ("The Godfather," "Reds," "Love and Death") and her movies with Woody Allen are legendary. "Annie Hall" stands at the top of that list.
Annie Hall: It's so clean out here (in L.A.).
Alvy Singer: That's because they don't throw their garbage away, they turn it into television shows.
Robert De Niro and Charles Grodin in "Midnight Run"
I love this movie. It's aged wonderfully, still just as funny as it was when it came out in 1988. There's something about the chemistry between these two that every buddy cop movie has tried to capture since. Grodin is perfectly reprehensible as a Mob accountant on the run, with De Niro the bounty hunter bringing him to justice.
Jonathan Mardukas: I got money, y'know.
Jack Walsh: I'm sure you do.
Jonathan Mardukas: I'll give you whatever you want.
Jack Walsh: Start by shutting up. I know you all of two minutes and already I don't like ya.
Jonathan Mardukas: Gee, that's too bad. I really like you."
Chevy Chase and Dana Wheeler in "Fletch"
"Fletch" is an inherently funny movie, but the best scenes have Gail Stanwyk (Dana Wheeler) in them. She is the perfect "straight man" to Chase's eccentricities.
Fletch: Do you mind if I ask you a question?
Gail Stanwyk: Depends on the question.
Fletch: Want some more champagne?
Gail Stanwyk: Yes.
Fletch: Are you still in love with Alan?
Gail Stanwyk: No! I mean, no, you can't ask me that question. Ask me another one.
Fletch: Why'd you let me in?
Gail Stanwyk: Um, because I'm bored.
Fletch: If you're so bored, why didn't you go to Utah with Alan?
Gail Stanwyk: Well, Utah's not exactly a cure for boredom.
Billy Crystal and Gregory Hines in "Running Scared"
I must have watched this movie a half-dozen times when it came out in 1986. The comedy features so many truly funny moments, and the chemistry between Crystal and Hines is pitch perfect as two Chicago cops ready to retire in Miami.
Ray Hughes: Listen, Snake, here's the situation: I have this gun here. Now I am going to take the gun out and I am going to shoot a lot of holes in the door. If you are standing if front of the door, what can I tell ya? Some of the holes are gonna be in you. Ya catching my drift, Snake?
Cary Grant and Katharine Hepburn in "Bringing Up Baby"
The best rom-coms hail from the '30s and '40s with "Bringing up Baby" (1938) leading the pack. Hepburn made for a brilliant comedy partner throughout her career with "African Queen" and "On Golden Pond," but "Baby" is her best. Grant plays a flustered paleontologist who meets a capricious and wild woman who asks for help in taking care of her pet leopard cub.
Susan Vance: You mean you want me to go home?
David Huxley: Yes.
Susan Vance: You mean you don't want me to help you any more?
David Huxley: No.
Susan Vance: After all the fun we've had?
David Huxley: Yes.
Susan Vance: And after all the things I've done for you?
David Huxley: That's what I mean."
Jack Lemmon and Tony Curtis in "Some Like it Hot"
Jack Lemmon was a very funny man among the very funny men of his era (Bob Hope, Bing Crosby et al) To my mind, "Hot" is his best work. There are a lot of memorable lines in this movie.
Sugar Kane Kowalczyk: Isn't water polo terribly dangerous?
Junior: I'll say. I had two ponies drowned under me."
Jerry: Look how she moves! That's just like Jell-O on springs (referring to Marilyn Monroe)
Robin Williams and Nathan Lane in "The Birdcage"
The whole "how to be a guy" scene is brilliant.
Armand Goldman: Al, you old son of a bitch! How ya doin'? How do you feel about that call today? I mean the Dolphins! Fourth-and-three play on their 30 yard line with only 34 seconds to go!
Albert Goldman: How do you think I feel? Betrayed, bewildered… wrong response?"
Will Ferrell and John C. Reilly in "Talladega Nights"
What more can be said about one of the funniest movies ever made?
Ricky: Dear Lord Baby Jesus, or as our brothers to the south call you, Jesús, we thank you so much for this bountiful harvest of Domino's, KFC, and the always delicious Taco Bell. I just want to take time to say thank you for my family, my two beautiful, beautiful, handsome, striking sons, Walker and Texas Ranger, or T.R. as we call him, and of course, my red-hot smoking wife, Carley who is a stone-cold fox.
Cal: Mmmm.
Ricky: Also wanna thank you for my best friend and teammate, Cal Naughton Jr. who's got my back no matter what.
Cal: Shake and Bake!