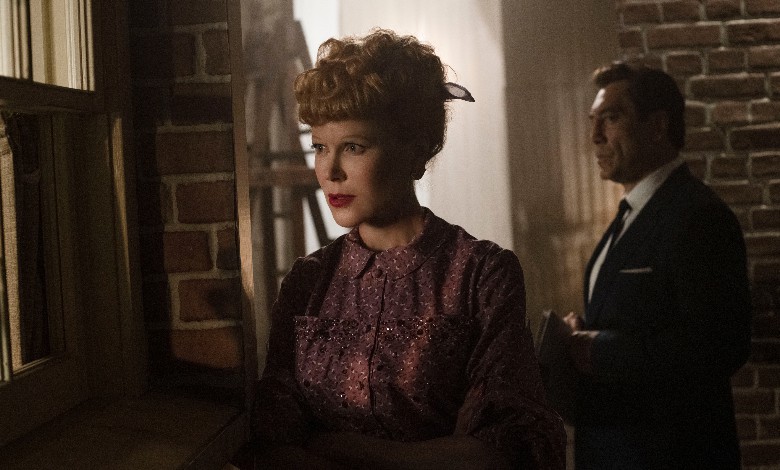 Playing real people in movies puts a lot on an actor, as the question is whether a performer is committing to an embodiment or an impersonation.
It's a lot to ask any performer, let alone an iconic one – can you make us forget who you are, capture the essence of the figure you're playing and find enough wiggle room for your own actorly intuitions to kick in…and also check the boxes required to replicate the person you're playing?
My mind goes directly to Robert Downey Jr.'s uncanny Charles Chaplin in "Chaplin" and Denzel Washington's precise turn as "Malcolm X" (both 1992, with the latter one of the greatest performances in cinema).
Malcolm X (1992) Official Trailer - Denzel Washington Movie HD
Jamie Foxx as Ray Charles in "Ray" is another one and so is Morgan Freeman as Nelson Mandela in "Invictus," as those actors somehow connected to a distinct personality without resorting to a nightclub impersonation.
The other approach is to simply evoke a figure without resorting to duplicating the exterior- see Anthony Hopkins in "Nixon" for a great example. It's not enough to just get the vocals and facial ticks, but to find the truth and presence of the person from within.
A big problem with Aaron Sorkin's "Being the Ricardos" is that I never believed Nicole Kidman as Lucille Ball and Javier Bardem as Desi Arnaz. These are terrific actors who normally rise above and beyond to enrich creatively risky projects but, as strong as their choices are here, the illusion of watching Lucy and Desi, behind the scenes making an episode of "I Love lucy," never happened for me.
Being the Ricardos: Official Teaser | Prime Video
Sorkin's film covers a week in the making of an "I Love Lucy" show, in which the day-to-day backstage rituals (the table read, blocking, etc.) barely distract from a mounting scandal in the paparazzi of Ball being associated with the Communist Party.
There are also multiple flashbacks of how Ball tried and failed to garner a film career as a serious actress, only to find her romance and professional partnership with Arnaz in weekly comedies would become her legacy.
The contrast of Ball as a dramatic actress who failed to become actress in sultry femme fatale roles but connected profoundly in comedy, is intriguing, but not enough comes of this. Likewise, Arnaz as one of the true creative forces behind "I Love Lucy," one of the plot strands that are discussed but don't fully develop onscreen.
TAKE TWO: Toto's Review of 'Being the Ricardos'
"Being the Ricados" is an interesting but sour drama. Sorkin should have simply made a documentary, as he overstuffs his screenplay with showbiz trivia and backstage anecdotes, but the characters still emerge as one-note. This is his third film as a director, and I missed the kinetic energy of his first, best film "Molly's Game" (2017) and the ambition and scale of his "The Trial of the Chicago 7" (2020).
A major misstep here is having a faux documentary angle as the bookend, with recognizable character actors playing talking heads being interviewed. It's ineffective and pointless.
Kidman and Bardem both bring feeling and passion to their work, though neither ever made a believer out of me. Both are such solid actors, their commitment to their roles is obvious but I was always conscious of the dramatic heavyweights portraying the comedy heavyweights.
Only in profile are Kidman or Bardem ever convincing on the surface, while their affected vocal choices are well studied but obvious.
View this post on Instagram
Sorkin's approach in shaping the creation of a beloved sitcom (arguably the most famous and influential ever) as an unhappy, thorny creative environment certainly demystifies the subject matter. So does a racy (but not explicit) sex scene between Kidman and Bardem.
Anyone who grew up watching "I Love Lucy" will probably avert their eyes in the same way I never want to see a love scene between June and Ward Cleaver (Wally and the Beav arrived via storks, right? Right?).
This is a hard film to embrace, if only for "I Love Lucy" fanatics seeking something grittier than the TV movies already in existence about the topic.
Thankfully, J.K. Simmons is in this. Playing William Frawley (the actor who played "Fred"), Simmons has the best scenes and essentially saves the film. Likewise, Nina Ariande as Vivian Vance ("Ethel" on the series) is terrific.
Funny, isn't it? The movie about Lucy and Ricky is stolen by Fred and Ethel.
Two Stars