Interviews
How 'Gracia' Lured Chris Massoglia Back to Filmmaking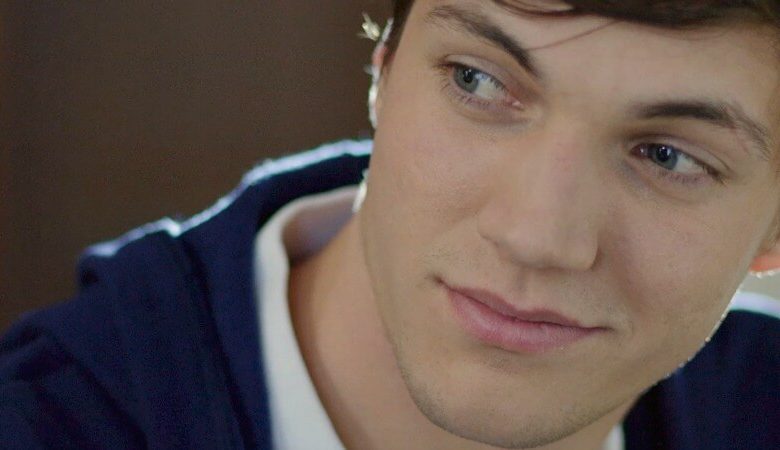 Chris Massoglia understands why some non-Christians avoid faith-based films.
It's no fun to sit down for a two-hour Biblical lecture. The young actor says his latest film, "Because of Gracia," isn't like that. In fact, there's a lesson or two for every teen, regardless of faith.
Because Of Grácia OFFICIAL TRAILER
Massoglia plays Chase, a conflicted teen pursuing a Christian girl in the Sept. 15 release. Former "American Idol" contestant Moriah Peters is Gracia, a young woman whose uncommon strength proves both inspiring and thought provoking.
She certainly stirs something in Chase, an insecure senior transfixed by more than just her beauty.
"A lot of young guys can relate to [Chase]," Massoglia says. Too many teens prefer to blend into the crowd rather than be true to their principles. Doing the latter, the mature young actor suggests, can win the girl.
"You can be who you are, be true to yourself … that's what it takes to get the girl or make a difference," he says.
Love at Second Sight
Massoglia confesses he didn't pounce on the opportunity to play Chase at first. When the screenplay hit his desk he learned it was based on a play the writer/director created for a high school production.
"I was trying to Google it. What is this play? I couldn't find anything on it. It was a little bit of a red flag," he says.
He was soon drawn into the story, the characters and the potential it had to impact audiences.
Because of Grácia | Upliftv Interview
Once on board, the 20-something actor discovered the production wanted to hear what he had to say about teen relationships. The same proved true for his youthful cast members.
"[Writer/director Tom Simes] was always asking us, 'hey,  how does this sound? Is this something you would say?'" he recalls. In fact, many of the lines from one of the film's climactic scenes came from a spontaneous, 30-minute chat about courtship and relationships in the teen world. "It was how to word things in a way that wouldn't turn people off. We really worked on that."
Does This Label Stick?
Terms like "faith-friendly," "faith-based" and "Christian" are getting a fresh examination these days when it comes to film genres. Some, like producer Mark Joseph, suggest the terms do Christian-themed movies a disservice.
After all, the majority of Americans believe in God. Those labels suggest a small subset of Americans, not a massive group.
Massoglia understands the conflict. His new movie clearly has a faith element, but it also represents Christian teens in a way many modern movies don't. Just having Christians portrayed in a positive way doesn't necessarily make it a Christian film, he says.
"We're excited Christians will enjoy this film, and also really hope people who aren't Christians will see things they like and take something away from it," he says.
Massoglia began acting at a rather young age. In his short career he's worked with directors like Joe Dante and Paul Weitz, the latter in the 2009 film "Cirque Du Freak: The Vampire's Assistant."
Cirque du Freak #3 Movie CLIP - Hold Your Breath (2010) HD
Yet he voluntarily stepped aside just when he could have been taking full advantage of his career momentum.
"It was mostly personal. My parents divorced and I was dealing with some depression. I wanted to get out of the whole scene, think about college and the future," he says.
"Because of Gracia" helped lure him back.
The movie "came out of the blue. It's a project I really wanted to be a part of," he says. And, in the process of making the movie, his dormant creative fires flared.
"Just being on the set again. remembering how much I do like acting, it kickstarted that," he says. Now, he's back doing auditions and considering projects he might create on his own. He recently wrote and directed a short film, too.
Divine Inspiration
Being a Christian may make his next professional steps … complicated.
"I've never had a negative experience as far as how people have treated me. Everyone in Hollywood has been very respectful of the things I believe," he says.
That doesn't mean It's not a challenge.
"A lot of project and jobs, especially as you get older … revolve around relationships, auditions for the 'hot boyfriend' role," he says. "I don't wanna do sex scenes or nudity. It does really minimize the roles you can go out for."
He has faith the right roles will eventually come his way, as it did with "Because of Gracia."
"I've always believed God wants me to be acting. He's gonna open the doors for me," he says.