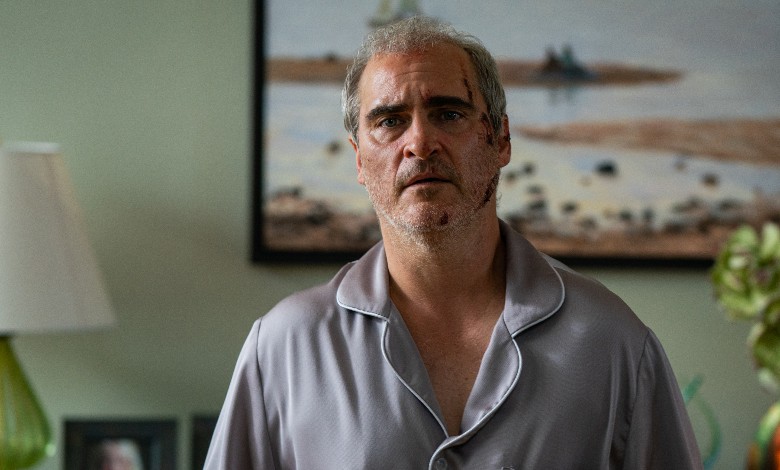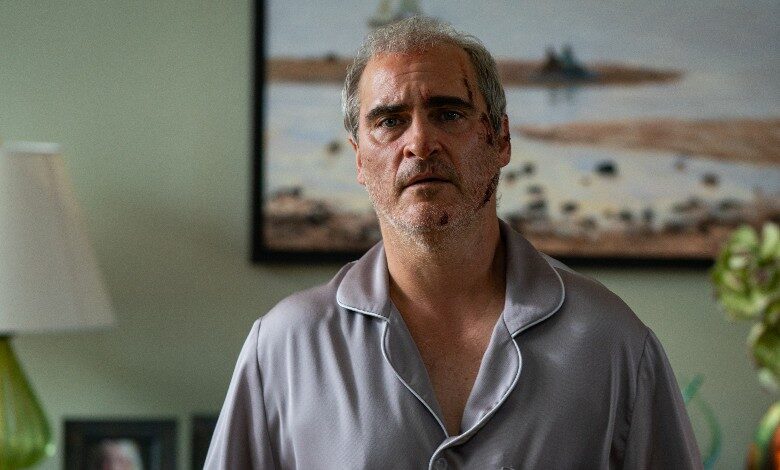 Ari Aster's "Beau is Afraid" demonstrates for three hours that, while Joaquin Phoenix's title character is extremely fearful (among many other things), Aster himself is afraid of nothing.
Rather than up the ante and present a third horror film that outdoes his prior works in scare value, Aster has used a generous budget to shape a very dark comedy about a character who suffers dearly for nearly the entire running time.
I haven't seen a movie character endure this kind of scene-by-scene mental and physical anguish since Larry Gopnik in the Coen brother's "A Serious Man" (2009).
A Serious Man - Official Trailer
This is exactly the kind of movie you get to make after tidal waves of acclaim and an eagerly attentive cult audience await your next move. Teaming up with the unpredictable and often extraordinary Joaquin Phoenix, Aster has defied all expectations set by his instant-classic "Hereditary" (2018) and the far-better "Midsommar" (2019).
The brutal precedent established by those films (with their multiple decapitations and a bear-suited death by fire among the haunting images) still won't fully prepare the hardened genre fan for this.
Beau Is Afraid | Official Trailer HD | A24
Phoenix's Beau Wassermann is middle-aged and living alone in an extremely dangerous neighborhood of an unnamed city. Just walking outside his crummy apartment is literally a life-or-death decision.
Beau's decision to take a flight to visit his mother (Patti LuPone) winds up being the first in a series of decisions that elevate the already nightmarish quality of his week.
Beau has major mommy issues and so does the film, in a way that will seem overbearing to some. Keep an eye on that goofy family portrait in the background of a major scene for a peek into Aster's headspace: "Beau is Afraid" is rich with existential dread and mother/son guilt, but much of it is played for laughs, emerging as a work that is as surprisingly hilarious as it is frequently shocking.
The first act, by far my favorite, reminded me a great deal of Roman Polanski's "The Tenant" (1976), with its funny and horrific view of living in a city hellscape. Another movie Aster's latest especially reminded me of is the recently rediscovered George A. Romero stunner, "The Amusement Park" (1975), which is also about a vulnerable older man being victim to an aggressive, angry world around him.
The Amusement Park - Official Trailer [HD] | A Shudder Exclusive
Other portions are kind of like "mother!" (2017), "Synecdoche, New York" (2008) and, in my least favorite segment, "Defending Your Life" (1991).
When Aster uses theater and some beautiful special effects to portray a story-within-the-story about the paths all of us (including Beau) take, the film reaches a level of visual poetry. Likewise, the amazing opening, which I won't describe, and every scene in which we encounter LuPone's character- finally, the commanding Broadway veteran has an unforgettable film role to tear into.
In a small role, Parker Posey is remarkable as a key figure in Beau's life. Phoenix generously applies his talent to a character who undergoes Wile E. Coyote-level pummeling, but I always found Beau sympathetic. The make-up effects are as accomplished as the special effects, which don't overwhelm the film but brilliantly elevate Aster's already fragmented reality.
FAST FACT: Oscar-winner Martin Scorsese has dubbed Ari Aster as "one of the most extraordinary new voices in cinema."
Some of "Beau is Afraid" is overextended, making what should feel like getting under my skin emerge as genuine irritation. The Nathan Lane/Amy Ryan segment, as amusing as it often is, should have gone somewhere more concrete instead of spinning its wheel into Thomas Berger territory, without having anything new to say about feeling like a captive to overly attentive neighbors.
Aster could have ended his film at least five times before he arrives at his final sequence, which is my least favorite bit. Whether the ending was always going to be the one we get here or if it's just the best one Aster picked, it's frustrating and unsatisfying, particularly after the high points the prior scenes reach.
The experience of watching this isn't unlike watching Alex Garland's "Men" (2022), which was also impeccably made, uncomfortably personal and confrontational in a way that will inspire walkouts from audiences accustomed to formula.
Behind the Scenes of Beau Is Afraid | Exclusive First Look | A24
Considering this is only his third movie, perhaps this is the Ari Aster equivalent of "Magnolia" (P.T. Anderson's splendid and stuffed third film from 1999), the kind of engrossing patience tester that is best appreciated over time and not from an initial knee jerk reaction.
Aster's films thus far have portrayed a fractured family unit and the agony of attempting to reconfigure the rituals of normalcy and domesticity. He's also a cruel storyteller, more than willing to punish his audience almost as severely as his characters.
I'm glad to have seen this on the big screen, as I loved much of it, though it's worth noting that the audience I saw it with didn't share my enthusiasm: no one in the crowded theater I saw this with was laughing, and someone behind me yelled out, "This movie is f—ed up!" only an hour into the running time.
Truth be told, he wasn't incorrect, just early making that assertion.
View this post on Instagram
"Beau is Afraid" is more Freudian and challenging than most will be comfortable with. I suspect this will be a movie lots of people will hate, as Aster still doesn't seem to care if audiences will walk out on any of his films with a smile on their face.
The movie left me feeling drained, though its funniest scenes (of which there are many) still have me laughing. I will be revisiting this again soon and suspect, even with some expected resistance, that Aster has another cult favorite on his hands.
Three Stars (out of four)