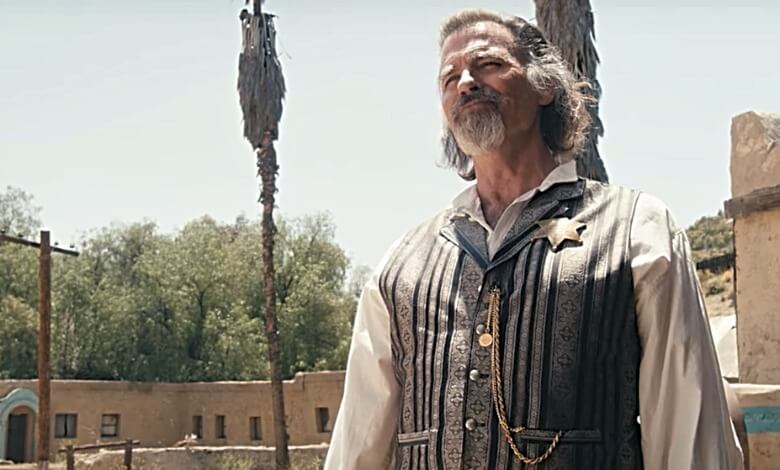 There's a great sequence in Quentin Tarantino's "Once Upon a Time in Hollywood" where fading star Rick Dalton spends a day on a TV western set and goes through several crises of conscience before delivering a blistering performance.
"Badland" feels like the movie they shot on that set over a few weekends.
The film has all the trappings of a Tarantino feature; meticulously-styled costumes, long takes and a supporting cast chock full of Tarantino-style aging C-listers and masters: Jeff Fahey, Bruce Dern, James Russo, Mira Sorvino, Trace Adkins and Tony Todd.
Some of the stars already appeared in Tarantino movies and, if they haven't, probably will soon.
Even the great Wes Studi shows up in a couple of bookend scenes and, I'm sorry, but for the last 28 years all I think of when I see Studi is the sense of impending dread I felt every time he was on screen in "Last of the Mohicans."
Sorry, Wes, you did it to yourself.
BADLAND Trailer - Starring Kevin Makely, Bruce Dern, Trace Adkins, Wes Studi & Mira Sorvino
"Badland" writer/director Justin Lee has a decent number of credits to his name, and it looks like this will be his highest profile gig yet ("Badland" is shooting up the Netflix charts). I just wish there was a little more there there.
On the other hand, "Badland" may be the Netflixiest movie Netflix ever Netflixed.
The film tells the story of Matthias Breecher (Kevin Makely), a reconstruction-era detective charged with bringing Confederate Civil War criminals to justice.
Ideally, that means at the end of the rope, but it's usually at the tip of a bullet.
In these scary and uncertain times, having our movie stay in the top 10 on @netflix has been surreal and mind blowing. Thank you @CI_Magazine for the wonderful write-up about BADLAND. And a huge grateful hearted thank you for my Best Supporting Actress Award. https://t.co/mg05Fqb2LS

— Amanda Wyss (@_AmandaWyss) April 3, 2020
The movie is told in a handful of chapters, each a short film unto themselves (Lee's credits include several shorts and episodic TV, a format he's clearly comfortable with and does well). Each is meant to display a different aspect of Breecher's character.
And what could be more Netflix than a movie that is actually five small movies that you can watch between trips to the grocery store, glasses of wine, or trips to the grocery store to get glasses of wine because there's nothing to do in 2020 but eat and drink?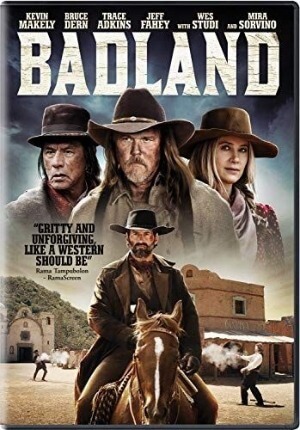 There's something to really work with here, the dichotomy of Det. Breecher as a deeply moral man prone to explosive bouts of murderous violence. The character still came off as a little one-note to me; all brooding silence, little silent introspection.
To say Makely's Breecher is the strong, silent type is like saying the Marvel movies are fairly quippy. I wouldn't be surprised to discover he had less than 20 lines of dialogue in his nearly two hours of screen time.
Like the movie, Makely is… fine. You get the feeling the producers said "get me a Henry Cavill-type!" and Makely jumped off the first page.
He has a diverse list of films (the upcoming "Zeroville") and TV ("The Suite Life of Zack & Cody") credits dating back to 2003, but "Badland" feels like his shot.
I hope this earns him enough heat to at least score a few more decent paydays before riding off into the sunset. (Sorry, couldn't resist.)
To say more would be to drain what little tension remains in the film. I don't say this necessarily as a negative, it's just not an incredibly plot-driven movie. Only so much happens.
"Badland" is the perfect movie to put on while you're folding laundry or noodling around on your iPad. It's anti-Tarantino as you don't need to focus on every frame to understand what's going on. It's sturdy and well acted, goosed by the presence of the veteran scene-stealers listed above.
It was also nice to discover that my unrequited crush on Sorvino, borne of "Mighty Aphrodite," still lives, 25 years on.
---
Terry O'Brien once sang in bars and wrote a weekly column for Exit Zero magazine before everything in Cape May, NJ was shut down by Covid-19. He now spends his time watching TV and working as a food delivery guy for Exit Zero Filling Station where he also performs virtual happy hours on his Facebook page Friday nights at 7 p.m. EST.