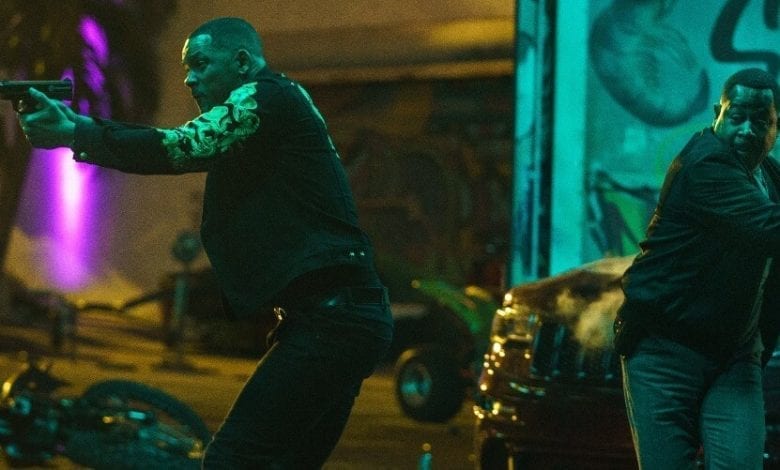 Sequels rarely, if ever, lap the originals.
Worst case scenarios include "Zoolander 2," "Caddyshack II" and, gasp, "Jaws 3D." Even well-intentioned sequels ("Godfather III") come up embarrassingly short.
So it's normal to feel a sense of dread before "Bad Boys for Life." Even more ominous? The 1995 original is a borderline dud.
Martin Lawrence's unhinged mugging!
That insipid fake identity plot!
The forced banter!
How could a sequel, let alone one produced 25 years later, be anything but a bust? Call the charming, faith-friendly "Bad Boys for Life" a gleeful exception to the rule.
BAD BOYS FOR LIFE - Official Trailer
Miami cops Mke Lowery and Marcus Burnett (Will Smith and Martin Lawrence) are still thick as thieves, but when the film opens they're going gaga over a grandbaby. Marcus is retired, longing to enjoy his new Pop Pop status.
Not Mike, who remains married to anything other than monogamy.
That gets shoved aside when a new threat emerges, one promising to kill Mike along with other Miami notables.
The old partners are back in business, but age has transformed their buddy cop shtick. No one actually utters, "I'm getting too old for this [bleep]," but it's written all over their faces. Smith still looks goooood, but a running joke finds him dying his signature goatee.
Marcus, beefier than before, might pull a hammy just getting out of his cop car.
That alone sets the third "Bad Boys" film apart from other sequels. The story handles aging with surprising grace, even if Hollywood magic could have made these "Bad Boys" as tough as they were two decades ago.
The new film's script offers a sizable improvement over its predecessors.
While the first film's dialogue actually hurt our ears, this screenplay is brisk and consistently funny. So, too, is Lawrence, pushing well past his shopworn tics. He's wearing his heart on his cop uniform's sleeve, and darn if it doesn't connect with us.
BAD BOYS FOR LIFE Clip - Good Men
The film nakedly apes the "Fast & Furious" franchise, giving our "Boys" an ethnically diverse team dubbed "AMMO" to help save the day. The new squad wastes Vanessa Hudgens but newcomers Alexander Ludwig and Charles Melton more than make amends.
Get them a spinoff series … stat! (and throw in Dwayne Johnson for good luck!)
"Bad Boys for Life" doesn't just play off our heroes' diverging lifestyles. It boldly sides with Marcus, giving his family bonds the weight they deserve. Marcus begs for his bud to reunite with an old flame (Paola Nunez), telling him it's the time to settle down.
"Bad Gentlemen?" It just might work.
Marcus' spirituality also gets a closeup, along with some good-natured ribbing about seeking peace when the other side wants war. This isn't a Kendrick brothers' comedy, but it treats religion with care.
The threequel is far from perfect, though. That third act twist is silly, to be find, and the hyperbolic action is buddy comedy 101 … on steroids. Not every gag explodes on cue, either, a common fault for these kind of romps.
Still, kudos abound for the franchise's new directors – Adil El Arbi and Bilall Fallah – taking over for Michael Bay (Bay is in here, somewhere…). They keep things moving, and the second half overflows with eye-popping action. It doesn't take much to picture them tackling a Marvel movie in the near future.
Smith's movie star status has taken a hit in recent years, making a third "Bad Boys" project inevitable. Instead of a naked cash grab, "Bad Boys for Life" shows what can be done with stars willing to roll with Father Time.
HiT or Miss: Older, wiser and just plain better, "Bad Boys for Life" caps a weak trilogy in shockingly grand style.