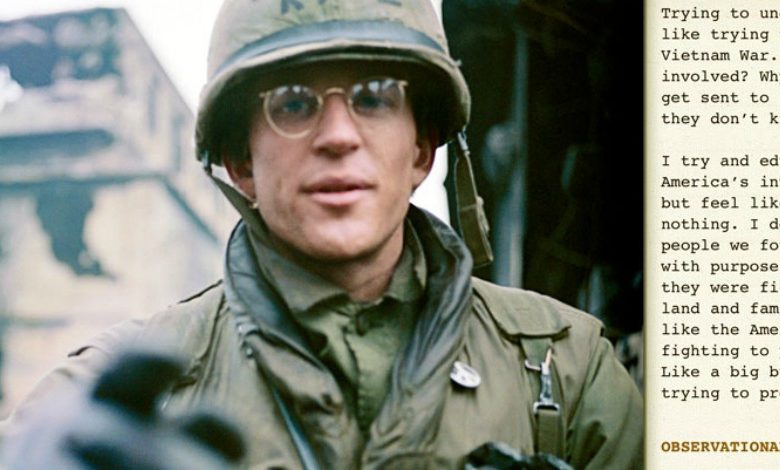 Modine starred as Private Joker in the 1987 classic, showing a soldier's journey from boot camp to the battlefield.
An audio version of the 2005 book has finally been released with Modine reading and performing the diary for listeners. It's surprising it took so long for the diary to be turned into an audiobook since Modine performing the entries himself seemed a no-brainer from the start.
If you've never experienced "Full Metal Jacket Diary" then the audiobook is the way to do it. Modine is a talented actor, and he brings to life his work on the film, from recommending Vincent D'Onofrio for his famous role to dining with Kubrick and his family to some of the intense shoots the cast and crew endured.
"Full Metal Jacket Diary" is produced at a level many modern audiobooks aren't. This isn't just Modine reading his lines. He's performing these diary pages for us, and each entry is pumped with life from sound effects that are never overused.
The book itself is interesting in that it truly is a diary. People eager for a fleshed-out account of the day-in, day-out making of the classic film should look elsewhere. "Full Metal Jacket Diary" jumps from scene to scene, giving us the moments Modine feels are memorable and definitive. That ends up being a perfect match for the story. It's a tale about moments, and Modine sells every one of them through his writing and his voice.
DID YOU KNOW: "Full Metal Jacket" was based on the novel 'The Short Timers' by Gustav Hasford who served as a combat correspondent in the Vietnam War.