Interviews
'Terror on the Prairie' Armorer's Bottom Line: 'Safety Is Safety Is Safety'
Veteran firearms instructor John Marrs keeps cast, crew out of harm's way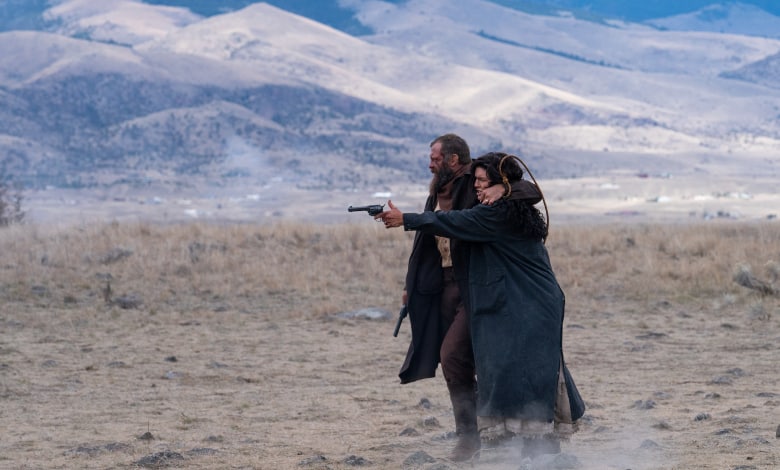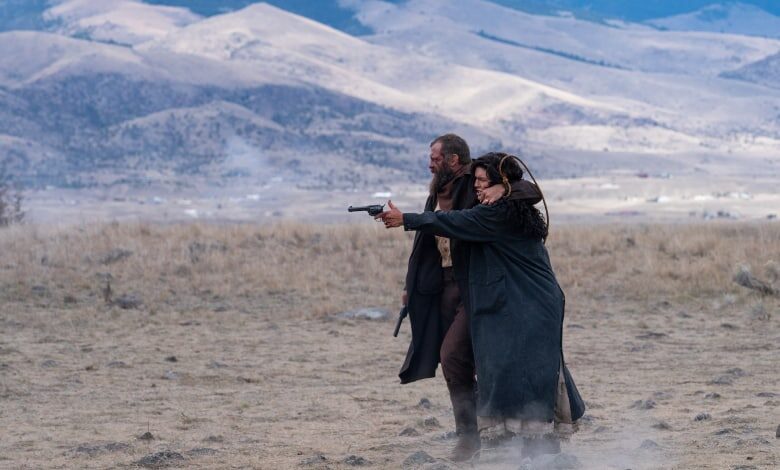 John Marrs' particular set of skills comes in handy on a western set.
Marrs has led a colorful life, from serving in the Army for 21 years to walking the beat even longer. He's run his own firearm training company for decades, can wrangle a horse and perform in character as needed.
He can even serve as an actor's double in a pinch.
For "Terror on the Prairie" he focused on one task in particular – keeping everyone safe while the stars exchange cinematic gunfire.
The Daily Wire's western stars Gina Carano as a frontier woman squaring off against a bloodthirsty gang led by Nick Searcy.
OFFICIAL TRAILER | "Terror On the Prairie"
"The days I'm doing the stunt riding are days we're not shooting any blanks," says Marrs about committing to his armorer duties on the "Terror" set.
His presence, and attention to detail, made sure nothing like the Oct. 21 tragedy that struck the New Mexico set of "Rust" happened again. Actor/producer Alec Baldwin pointed a gun in the direction of director Joel Souza and Director of Photography Halyna Hutchins during a scene rehearsal when the weapon fired twice.
One bullet struck Souza, who was rushed to the hospital and recovered. The second hit Hutchins, who died from her wounds.
The shooting investigation suggests on-set safety protocols weren't followed to the letter. Hutchins' family filed a wrongful death lawsuit against "Rust's" producers, including Baldwin.
RELATED: Gina Carano Is Officially Uncanceled
Marrs wasn't willing to weigh in on the tragedy on the "Terror" set late last October, especially since few details of the accident were available at the time.
"I just know that on set I never deviate from my safety protocols. I don't care how big a star somebody is, there's no deviation," he says. "Safety is safety is safety."
Marrs makes sure there's never live ammunition on one of his sets, nor are guns loaded with either blanks or dummy rounds except right before a take.
"As soon as a take is over I take it back," he says of the weapons in play.
That attention to detail has rubbed a few colleagues the wrong way, he says, but the "Rust" shooting changed their minds on the subject.
"I've gotten a bunch of messages from producers, directors and actors I've worked with in the past, thanking me for being so anal about safety," he says. "One producer was telling me on set he wanted to strangle me because I was such a pain in the a** … now, he's thankful that I was there."
View this post on Instagram
Marrs went Hollywood about six years ago when a film production asked him to train some cast members in firearms.
"The director liked the way I looked, and I started taking [acting] classes," he says of his detour into not just providing on-set safety but stepping in front of the camera. Since then, he's performed in several films ("The Prototype," "Heart of the Gun") while also serving as an armorer-for-hire.
"I do a lot of indie film stuff," says Marrs, who calls Arizona home.
His brush with show business taught him a few lessons about the actors wielding his weapons on screen.
"I prefer the guy who never touched a gun and is honest about it to the guy who touched a gun once and now thinks he's an expert," he says.
Searcy, the "Justified" alum who plays the villainous Captain Miller in the film, embraced Marrs' advice.
"He's real easy to work with … some actors who I will not name aren't," he says.