Industry News
Opinion
'Armageddon Time' Director Compares Trump to Nazi Goebbels
Film also slams President Reagan, inequality and so-called 'white privilege'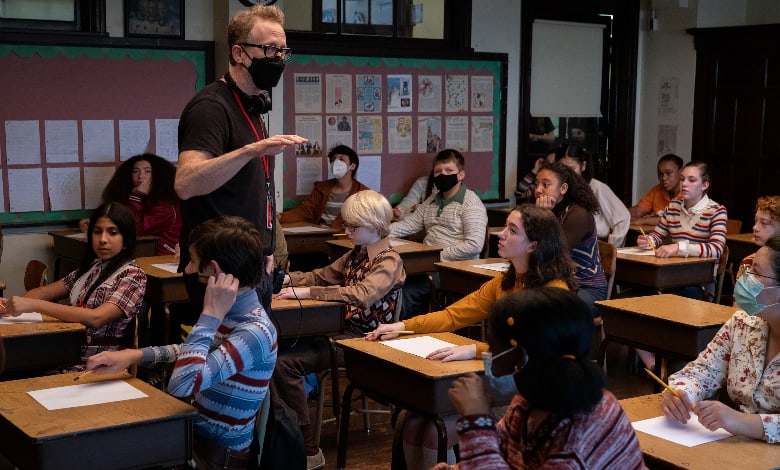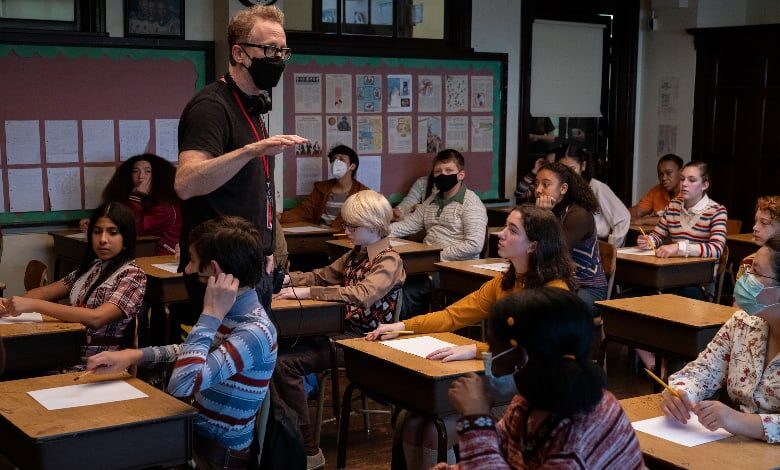 Director James Gray says an old friend advised him to tune out the daily headlines to improve his mood.
Gray, who previously gave us "The Yards," "Ad Astra" and "We Own the Night," couldn't do it.
"…if you are a creative person you can't divorce yourself from the world. I have no idea how to solve issues of inequality, so you have to put it out in front of the audience. I don't think it is my job to have an answer. As artists, we are here to pose questions."
That explains why politics play a vital role in his Oscar-season entry, "Armageddon Time."
The personal film, loosely based on Gray's childhood, stars Anne Hathaway, Anthony Hopkins, Jeremy Strong and, in an unbilled cameo, Oscar-winner Jessica Chastain.
ARMAGEDDON TIME - Official Trailer - In Select Theaters October 28
"Armageddon Time" is set in the 1980s and follows a Jewish family dealing with racism, school conflicts and more. So-called white privilege also gets a close-up in a story set at the school attended by a young Donald Trump.
The film's political leanings are clear from the trailer.
The father in the film, played by Strong, calls newly elected President Ronald Reagan a "schmuck" in its opening moments.
That's not the only slight against the leader who helped end the Cold War.
Gray's film savages Reagan, according to The Hollywood Reporter. The story also features actors playing future President Donald Trump's parents, who served on the school's board of trustees, in a not-so-flattering light.
The magazine asked Gray about those elements and whether it could hurt the film's marketing appeal outside of Blue State USA.
I didn't make it for Democrats or Republicans. In some ways, I made it for Republicans. When you're fighting paycheck to paycheck, it's easy to say, "What do you mean, white privilege? I don't feel any f***ing privilege."
The interviewer followed up on the query. Gray didn't change his tune.
My only answer would be that I don't really care. It's like saying, "Do you care that Joseph Goebbels has a real problem with your movie?" It's like, "No, I don't care." That's an excellent enemy to have. I don't care that Donald Trump doesn't like it. That man is a vile, destructive force in the country and in the world. And if he hates it or if his acolytes hate it, if Ron DeSantis, Mr. F***ing-Education-Destroying DeSantis wants to hate on my movie, that's fine with me too.
Joseph Goebbels served as the minister of propaganda for the Third Reich, charged with making the Nazi regime look presentable for the average German.
Gov. DeSantis, attacked for keeping sexual content out of elementary schools, kept schools open during the pandemic while other states still reel from the academic fallout from school closures.
In a separate interview, Gray said Reagan used coded language on race to win the presidency and hinted he was a bigot despite evidence to the contrary.
The far-Left Hollywood Reporter's line of questioning is valid. Audiences are coming back to theaters post-pandemic, but adult-minded films face stronger headwinds than their blockbuster peers.
"Armageddon Time" may struggle to find an audience given its political stances. Gray apparently doesn't care.