Industry News
AOC's Climate Change Doc 'To the End' Scores Just $80 Per Theater
Team behind 'Knock Down the House' can't rally crowd for enviro-call to arms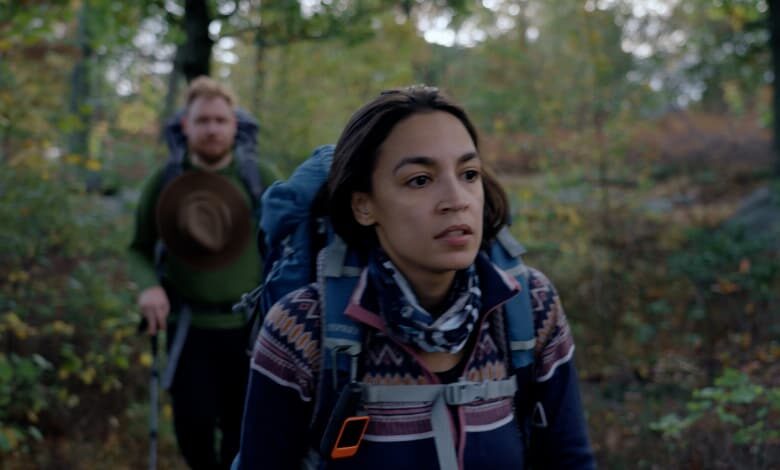 The 2019 documentary "Knock Down the House" got plenty of love from both Netflix and movie critics.
The latter hailed the film with a 99 percent "fresh rating. The documentary followed rising progressive politicians like Rep. Alexandria Ocasio-Cortez and Rep. Cori Bush. Netflix scooped the film up after its Sundance Film Festival debut, which meant the movie-going public never got a chance to weigh in on the film.
Netflix viewers had their say, though, giving the movie a dismal 11 percent rotten score at Rotten Tomatoes.
Knock Down The House | Official Trailer | Netflix
Director Rachel Lears' follow-up project, "To the End," also landed a screening slot at Sundance. The film reunites Lears with Rep. Ocasio-Cortez to track the New Yorker's fight to stop Climate Change.
Filmed over four years of hope and crisis, TO THE END captures the emergence of a new generation of leaders and the movement behind the most sweeping climate change legislation in U.S. history. Award-winning director Rachel Lears (Knock Down The House) follows four exceptional young women— Rep. Alexandria Ocasio-Cortez, activist Varshini Prakash, climate policy writer Rhiana Gunn-Wright, and political strategist Alexandra Rojas— as they grapple with new challenges of leadership and power and work together to defend their generation's right to a future.
The film debuted over the weekend on 120 screens, a number typical of movies hoping to grab enough of an audience earlier on to merit a wider release pattern.
Critics loved it, too, although not as enthusiastically as "Knock Down the House." RogerEbert.com predicted the film will "ignite more Americans" to take action against Climate Change.
Not if few Americans actually see it.
This it the end, my friend.

Roadside Attractions' documentary on climate change, TO THE END, "starring" AOC, was voted out of the box office–just $9,667 in 120 theaters, $81 per.

Yes, $81 per.

— Exhibitor Relations Co. (@ERCboxoffice) December 12, 2022
The movie came in 33rd place over the weekend at the box office, earning a paltry $9,667 in its debut frame.
Oscar-bait films have struggled this season. That failure can be attributed to several factors:
The industry's alienation of key swaths of the American public
Films disconnected from viewer interests
The proliferation of streaming platforms eating into audience demand
Audiences no longer trust critics as they once did
RELATED: 9 CLIMATE CHANGE-OBSESSED FILMS (LIKE 'GEOSTORM')
Recent Climate Change documentaries have similarly failed to score with U.S. audiences. "2040," released three years ago, didn't get a theatrical debut stateside and earned just $1 million in global ticket sales.
This year's "The Territory," about indigenous people fighting against Climate Change, earned just $69 K during its brief theatrical run.
The Territory | Official Trailer | National Geographic Documentary Films
Al Gore's "An Inconvenient Truth" set a sky-high bar for Climate Change documentaries.
The 2006 release generated $24 million at the U.S. box office before snagging the Best Documentary Oscar. That film's 2017 follow-up, "An Inconvenient Sequel: Truth to Power," couldn't rally that level of enthusiasm.
The sequel earned just $3.5 million.