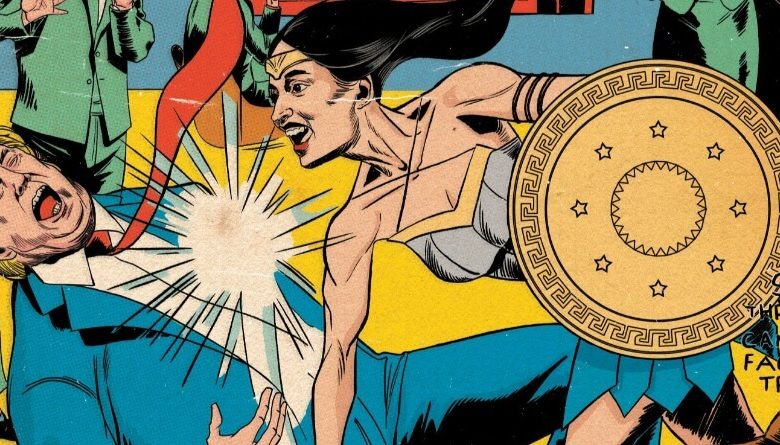 Twitter is having a field day with Rep. Alexandria Ocasio-Cortez. Again.
It seems the freshman Congresswoman is baffled by this new technology called the "garbage disposal."
The garbage disposal was invented in 1927. Used by virtually every American household outside of NYC. https://t.co/4UNktmxxUd

— Josh Holmes (@HolmesJosh) May 7, 2019
I'm sorry, but I will never — under any circumstance — take seriously someone who describes a garbage disposal as "bougie"

— Josh Perry (@MrJoshPerry) May 7, 2019
It's par for the course for the woman now known as AOC. Right-leaning folks routinely mock her on social media, assuming Twitter doesn't ban them in the process.
Twitter Bans AOC Parody Account Even Though It Explicitly Followed Their Rules https://t.co/9nkenpMgsU

— Big League Politics (@bigleaguepol) May 7, 2019
They poke fun at her slippery grasp of economic facts, her painfully thin skin and, of course, the silliest proposal in modern times, the Green New Deal.
It makes up for the fact that 98.9 percent of comedians won't go near her. The other 1.1 percent? They're more comfortable turning her into an action heroine.
That's how one Chicago-based comic book publisher sees her.
Devil's Due Comics will release an Ocasio-Cortez comic book in both print and digital form May 15. "Alexandria Ocasio-Cortez And The Freshman Force: New Party, Who Dis?" comes with a dozen "variant" covers for those who need more, more more AOC.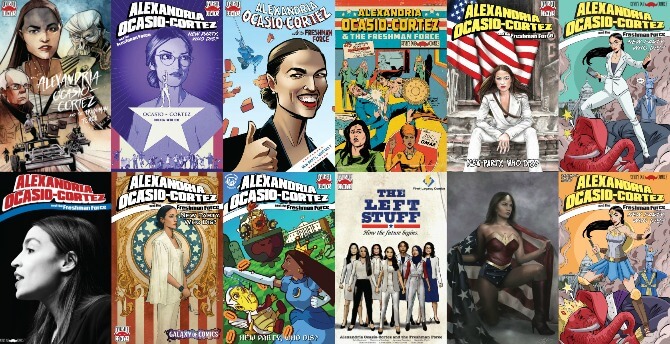 "The excitement behind Rep. Ocasio-Cortez has proven to be so great that comic book shops across the country not only wanted to support AOC And The Freshman Force, but to design exclusive editions limited to their stores," Devil's Due Publisher Josh Blaylock said in a press release.
The title will help raise money for Raices Texas, a group which, according to its web site, "provide legal advocacy and representation in an immigration system that breaks apart families and leaves millions without pathways to legal status.."

Here's what readers can expect from the comic book:
To ring in the newest Democratic members of Congress, Devil's Due Comics has assembled a team of acclaimed artists to create the mother of all one-off commemorative comics: Alexandria Ocasio-Cortez And The Freshman Force: New Party: Who Dis? sees AOC engage in a series of super-heroic mini-adventures, taking on the GOP establishment from within. To boot, this anthology comic satirically skewers everyone from President Trump to his near-endless team of morally-compromised Republican cronies. Bonus: Activities and games like "Where's Mitch?" will take you back to a simpler time.
Andrew Breitbart famously said politics is downstream from culture. His words ring more true every day.