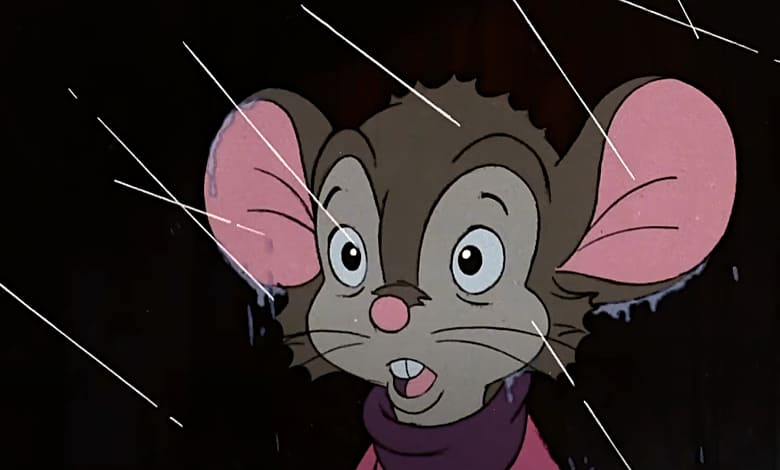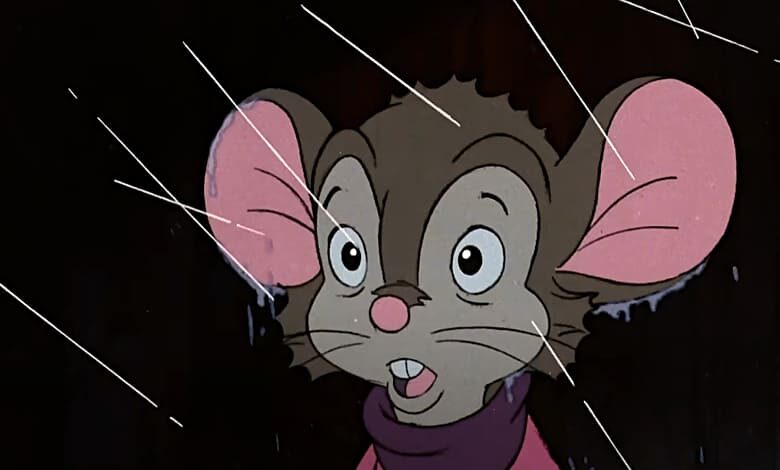 Don Bluth's "An American Tail" was an ambitious collaboration between the animator, whose "The Secret of NIMH" (1982) was a surprise masterpiece, and producer Steven Spielberg, who would infuse elements of his family history into Bluth's feature-length animated film.
Bluth gained Hollywood notoriety by staging a walkout at The Walt Disney Company in the early 1980s, stating, correctly, they weren't making the kind of films Walt himself would have been proud of. This exodus of artists and regrouping of animators led to the creation of "The Secret of NIMH" (1982) which wasn't a financial success in theaters, but found a devoted following over time.
The Secret of NIMH (1982) Official Trailer - Dom DeLuise, Derek Jacobi Movie HD
Bluth and his team also worked on projects like the TV special "Banjo the Woodpile Cat" (1979) and the animated sequence from "Xanadu" (1980). However, it was "The Secret of NIMH" that caught the attention of Spielberg, who added his own family name, Fievel, to that of Bluth's new protagonist.
"An American Tail" portrays the Mousekewitz family, a tight knit group of mice, who immigrate to America after falling for the myth that "there are no cats in America."
Once they touch down in New York, they are separated from little Fievel, whose encounters with different figures (embodied in anthropomorphic characters) symbolizes the complexities and contradictions of The American Dream.
An American Tail (1986) - There Are No Cats In America Scene (2/10) | Movieclips
I remain unconvinced that Bluth's film needed to be a musical, though I remain fond of "Somewhere Out There," the top 10 radio hit that helped make this a runaway hit. Unlike "The Secret of NIMH," with its bold story choices and willingness to get really dark at times, "An American Tail" teeters between being sugary cute and deadly serious, succeeding far more when it's the latter.
In addition to the beautiful animation, James Horner's lovely score and the angle of a family displaced in a new country keep it grounded.
RELATED: How 'The Great Mouse Detective' Saved the Mouse House
A major problem that still plagues "An American Tail" is the similarity in approach it bares to Art Spiegelman's Pulitzer Prize winning graphic novel, "Maus." Whereas Bluth's film uses cartoon mice to spin a tale of Russian Jews fleeing the Cossacks and rebuilding their lives in the United States, Spiegelman's work depicted the Holocaust, with mice standing in for Jewish prisoners in Auschwitz and the Nazis depicted as cats.
"Maus" is among the most celebrated and widely discussed comic books ever created. Surely the makers of "An American Tail" were familiar with it, even as Bluth's visual approach and the setting have no resemblance to "Maus."
MAUS: The comics that won the Pulitzer Prize | Excerpt from "The Art Of Spiegelman"
While "An American Tail" is remembered mostly as an '80s artifact and one of the dozens of films to emerge from Spielberg's busy Amblin Entertainment Company, it has scenes that are soulful and heartbreaking, among the best Bluth has ever made.
The sequel is another matter.
"An American Tail: Fievel Goes West" (1991) was made without Bluth and was the inaugural release on Spielberg's "Amblimation Studios" label. The absence of Bluth and the sense that the film isn't working is felt immediately.
It opens with a western fantasy, where Fievel dons two guns and mows down a street full of bad guys. Watching this child mouse shoot a dozen bad guys dead in the first scene is, to say the least, a jaw dropper.
It's the first of many such scenes in this frantic, charmless dud, in which the animation is dynamic but overly busy and robotic.
An American Tail / Fievel Goes West (1986/1991) Official Trailers Movie HD
Fievel and his family migrate west for the most contrived of reasons, finding themselves in a town run by a rotten cat named Cat. R. Wahl, a pun-ishing name if there ever was one. Wahl is voiced by John Cleese and you know the film stinks when, like a lot of bad movies, it misuses one of the great comic actors of the 20th century.
Bluth's signature touches and moments of pathos, intensity and character-driven revelations are nowhere in sight. There are cat attacks at the top of the first act, but it's all large-scale slapstick nonsense – most of the action sequences are so rushed, its like watching the movie in fast-forward.
The low point is easy to cite.
At one point, Cat. R. Wahl leaps out of his clothes, smashing through the second story floor, winds up in the hands of a bosomy matron who rubs him all over her ample cleavage, moaning, "Oh, Pussy, Pussy Pussy!" She repeats this line four more times.
In the next scene, Cat. R. Wahl explains to Miss Kitty how much he hates being called "Pussy Poo." It just made me wish they'd stop saying the word "pussy" in a G-rated sequel to "An American Tail." Clearly, the out-in-the-open raunchiness of the bit indicates that the filmmakers knew they were crossing a line, but this belongs in a Ralph Bakshi film, not here.
If you love animated films like The Secret of N.I.M.H, An American Tail, The Land Before Time, and Anastasia, you won't want to miss the new memoir from their creator, @DonBluth, coming July 2022. Learn more + pre-order SOMEWHERE OUT THERE now! https://t.co/eCFMS4z5No pic.twitter.com/PELm4d9rFH

— Smart Pop Books (@smartpopbooks) December 17, 2021
There's also the moment where Fievel's sister begins singing "Somewhere Out There" and is pelted with tomatoes by neighborhood mice – it's supposed to come off like a playful ribbing of how overly familiar we are of the original film's signature song ("Frozen II" has a similar moment), but instead feels like genuine contempt.
When Fievel boards a train and the frenetic "Way Out West" number throttles the audience, it made me feel exactly like Eddie Valiant when he was annoyed by the serenade that greeted him as he entered Toon Town in "Who Framed Roger Rabbit."
Bluth would never have made something this bad, with its concocted-by-committee screenplay, pointlessly complicated animation and wretched storytelling. Nothing makes sense, not even in the loose confines of a children's movie. If the first film was an animated film, then this is an overblown cartoon.
In place of Bluth and co-producer Gary Goldman, you have Kathleen Kennedy and Frank Marshall, who clearly tried, along with everyone else present, far too hard to ensure this was a slam dunk. There are numerous references to classic westerns, but did the Amblimation team really think the adults would be tickled by references to "High Noon" and a music number set to "Rawhide"?
In fact, Billy Crystal's "Rawhide" reprise in "City Slickers" (which opened the same year) was so much funnier and comparably brief.
Western fans will note the cliches are all present, including some dubious Native American stereotypes that, apparently, everyone was okay with, while "Dances With Wolves" was still playing in theaters(!).
Not only was the follow-up Mousekowitz adventure too late to draw much excitement, it's an out-of-touch endeavor. The other Amblimation movies were the disposable "We're Back! A Dinosaur's Story" (1993) and the surprisingly good "Balto" (1995), as well as some TV adaptations (such as the cheesy spinoff of "Back to the Future") that illustrated what a bad, money-making-over-quality enterprise Amblimation was.
FAST FACT: 'An Animated Tail' earned an impressive $47 million at the U.S. box office back in 1986, while that year's Disney offering, 'The Great Mouse Detective,' earned $38 million.
In a rare example of poor decision making, Spielberg permitted "An American Tail: Fievel Goes West" to open against "Beauty and the Beast," with Fievel's tale (and tail) getting clipped by audiences and critics during the first weekend.
The Hollywood press tried to spin it that Fievel simply was overpowered by the hype from the acclaimed new Disney musical, but the truth is that audiences were dazzled by "Beauty and the Beast" and not the eager-to-please sequel that sucked.
Someone should have intervened and declared that another chapter of the Mousekowitz family was a bad idea to begin with. Having that family of Russian immigrant mice lose Fievel once again, and again and again (they're worse than the McCalisters), was a visibly sign of creative desperation.
Bluth's 1986 film is imperfect, but its best scenes are powerful and heartfelt. Fievel Mousekewitz and his long suffering family deserved far more than the indignity of a bad sequel.