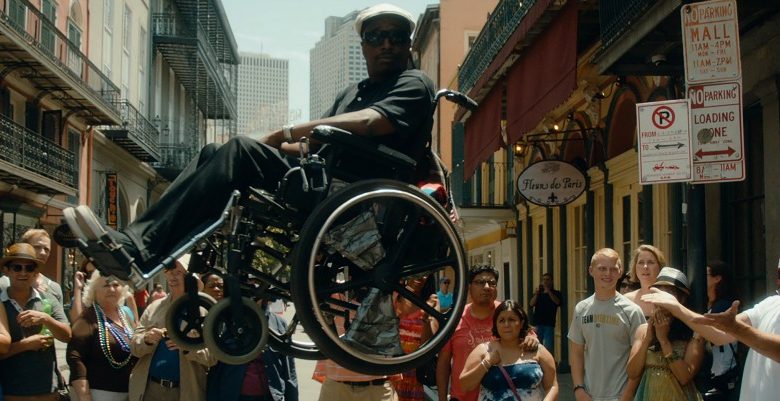 "American Hero" is the umpteenth superhero film in recent years, but within moments the movie carves out a space all its own.
How many heroes stumble from one pot-fueled rave to the next? This isn't just debauchery for debauchery's sake, though.
It's a redemption tale that could apply to any estranged parent. Only this Daddy can do more than help his son ride a bicycle or whack a curve ball.
American Hero Official Trailer #1 (2015) Stephen Dorff Action Movie HD
Stephen Dorff is Melvin, a sad sack with some remarkable powers. He can move objects with his mind and bounce back from injuries which might kill an ordinary man.
So does he help the police fight crime or rescue damsels in distress? Not quite. He uses his gifts to woo women and steal loot from the bad guys.
That leaves little time to care for his son, Rex, the only thing he says he cares about. So why does he spend so much time getting high with his wheelchair bound pal Lucille (Eddie Griffin)?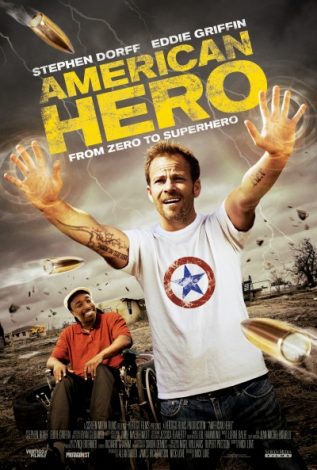 "American Hero" captures a far less glamorous side of its New Orleans setting. These neighbors have little money but a tight, unrelenting bond. "Hero's" superpower is the kinship between Melvin and Lucille. It's never forced or melodramatic, and it ignores skin color entirely. Griffin may be best known for his stand-up comedy, but he gives Lucille depth beyond some crackling one-liners.
Dorff plays a variation of his "Somewhere" character, another dad trying to connect with his child. Here, he mourns for the relationship he should have with Rex.
Writer/director Nick Love ("The Sweeney") lets his camera linger on American flags fluttering in Melvin's neighborhood. Is it an indictment of a culture ignoring the lower middle class? Or is Love setting the stage for an all-American comeback?
The bigger lesson may be how much Love squeezes out of an apparently tight budget. Melvin's powers are on frequent display, and while audiences won't forget anything seen in "Avengers: Age of Ultron," the FX have a potency that's undeniable. Sometimes less truly is more.
ALSO CHECK OUT: What Really Makes a Hero? (It's Not the Tights)
A subplot involving local drug dealers seems perfunctory for the genre. And when Melvin decides to stare them down the results almost distract from the story's bigger purpose.
The film wraps in just under 90 minutes, but even so we see too many party scenes where Melvin is higher than the car parts he floats for his amusement. How about more father and son moments, or even longer battles between Melvin and his exasperated ex?
"American Hero" offers smaller pleasures than most superhero films provide. It doesn't need colorful costumes or gaudy capes. It flies whenever Dorff and Griffin are plotting their own American dreams.
DID YOU KNOW: Stephen Dorff started his acting career with guest spots on "Roseanne" and "Married … with Children" in the 1980s. By 1992, the National Association of Theater Owners voted him the Male Star of Tomorrow.