Interviews
PragerU's Amala Ekpunobi Spills the Secrets to Her Social Media Success
Smart and brimming with empathy, this influencer is changing hearts, minds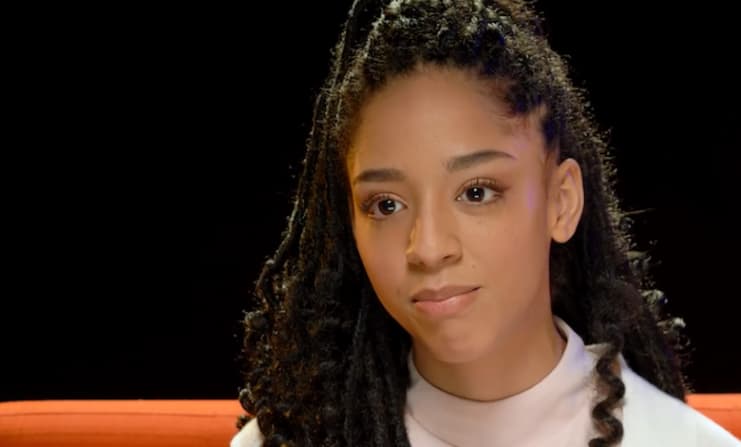 Amala Ekpunobi embraced conservatism with the same vigor she once had for progressivism.
That, she quickly learned, had its pitfalls.
"When I was on the left, I was super radical and headstrong," says Ekpunobi, part of PragerU's charismatic media team. "When I first started to realize I was conservative I was doing the same thing … I realized I needed to tone it back, to channel the empathy I had back then, like I'd approach my old self."
It worked.
Ekpunobi is part of a new generation of conservative influencers, savvy with social media and eager to change hearts and minds without finger wagging or red-meat screeds. Her former self, though, allows her to identity with the far-Left radicals on and off college campuses today.
"A lot of the pushback we get is from people having bad experiences talking to other conservatives," she says, adding she tries to break through that caricature in her exchanges.
Her background came in handy in other ways, too.
"I knew the rhetoric that would be thrown at me," she says.
How to End Systemic Racism
Ekpunobi's viral videos, and they are plentiful, find her dismantling tropes like "systemic racism" and victimhood on steroids. She often teams with fellow PragerU star Will Witt to shatter media narratives on race, law enforcement and identity politics.
In conversation and on video, the young star seems calm, cool and willing to engage those who vehemently disagree with her. That veneer doesn't fully capture how she approaches her work.
"I'm getting over the nervousness, being so public with my views," he says. "I'm learning every single day."
RELATED: How Big Tech Is Crushing Conservative Comedy
Ekpunobi's unlikely blend of youth and maturity helps her navigate social media. It takes more than tech savvy to thrive, though. She makes sure to connect with people without leading with facts and figures first.
"A lot of people enter the conversation [shouting facts]," she says, something the Left often avoids. "They tell personal stories, appealing to their emotions."
"I start all of my speeches talking about my life experiences … then I get to the conclusions I've come to," she says. "It makes people take down their guard."
Take the "victimhood culture" that thrives on the Left. She addresses the issue by making it personal.
"Do you think it's OK to hinder someone to say they're a barrier to your success? Is that the conversation you're going to have with your child?" she asks.
Stories of Us: Amala Ekpunobi
The influencer brings some personal pain to the topic. She grew up in a rural, predominantly white section of Florida. She graduated as the valedictorian of her high school class but clung to victimhood status despite her achievements.
"It harmed me. It stopped me from pursuing my actual dreams," she says, something proponents need to consider before passing those sentiments on to their children. "You're robbing five-year-olds of their dreams. Is that something you would want to see?"
SICK OF CANCEL CULTURE: Pick up 'Virtue Bombs: How Hollywood Got Woke and Lost Its Soul!"
Ekpunobi, like other conservatives, has her battle scars from Big Tech censors.
"I have to keep an eye on my videos all the time," she says. "Sometimes they'll take down a video, and I won't even get a notification."
Lately, discussion hot-button topics like COVID-19 and transgenderism can get content creators in trouble, leading her to gently tweak her language to avoid Big Tech punishments.
"You have to make your language flexible … to toe the line on these community platforms," she notes.
View this post on Instagram
Ekpunobi has some advice for fellow conservatives hoping to flex their social media muscle moving forward. Start with a consistent approach, posting daily if not several times a day.
"If you're so consistent, one out of 10 [posts] will hit the algorithm on a social media platform," she says, adding efficiency matters, too.
"The most successful videos of mine are the most concise, like debunking narratives around systemic racism in 60 seconds," she says. "Try to break down big ideas … [with] short form, super concise but highly technical content."
RELATED: 'No Safe Spaces' Star Dennis Prager Shreds Identity Politics
Our tribal times might make it seem impossible to connect with those on the Left, but Ekpinobi has one glowing example of how to do just that. Her mother was, and remains, a progressive activist as bold as her daughter.
"She's as far left as you can possibly be," she says with a laugh. "When I first came out [as a conservative] it was super contentious for a while. It was a firestorm in the house."
Now, the two agree to disagree and steer clear of ideological battles.
"Politics is not part of our relationship," she says. "We've gotten closer than ever."