Movies
Alamo's Vinegar Syndrome Slate Salutes Exploitation Gems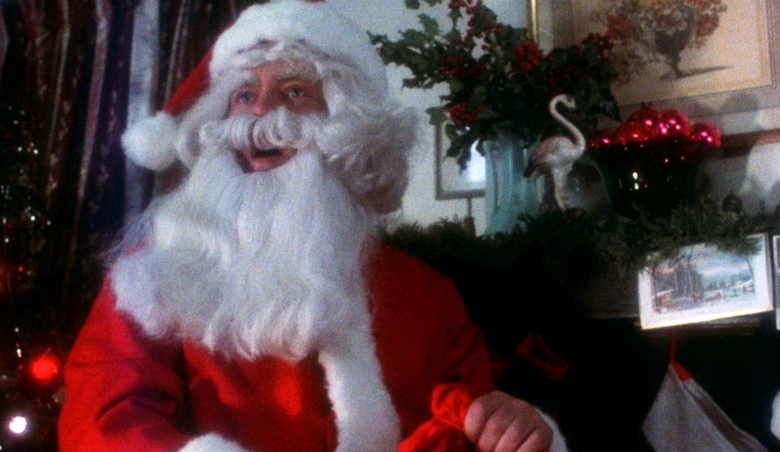 Take the films under the Vinegar Syndrome banner coming to Alamo Drafthouse as prime examples.
The theater's new series "Vinegar Syndrome Presents" kicks off this month with the 1980 slasher film "Christmas Evil," also known as "You Better Watch Out."
CHRISTMAS EVIL [VINEGAR SYNDROME PROMO TRAILER]
These exploitation classics may have been made on a shoestring budget, but Vinegar Syndrome exists to restore and release them in the best cinematic shape possible.
Each month, Alamo locations will screen the 2K digital restorations made from the original negatives. Plus, the chain's menus will be tweaked with drink and food specials to complement the down and dirty fare.
Walter Chaw, General Manager of Alamo Drafthouse Cinema Denver, says the term "vinegar syndrome" refers to acetate film base degradation. That brings a delicious irony to the program.
"Essentially, it's what happens to film when it begins to decompose and Vinegar Syndrome is a company founded with the idea that all film is worth preserving, and so it does with the most devalued corners of the cinematic universe," Chaw says.
"Deep art house films have champions like Janus and Criterion, and exploitation films, drive-in flicks, low-budget slashers, soft-core skin-flicks, and any crazed concept captured on film have the Alamo's AGFA and Vinegar Syndrome," he says.
So the marriage of Alamo and Vinegar Syndrome is one that makes perfect sense.
"It's a project we love because it's so closely aligned with our idea that all film is good film, and worth saving."
Upcoming "Vinegar Syndrome Presents" titles include "Raw Force," "Demonoid: Messenger of Death," "The Telephone Book," Some Call It Loving" and "Massage Parlor Murders."
DID YOU KNOW: "Christmas Evil" star Brandon Maggart may be known to "Sesame Street" fans for playing Buddy during the show's 1969-1970 season.
Note: This article was updated Dec. 10, 2014.