The veteran comics just launched "PO'dcast with Dennis Miller and Adam Carolla" late last month. The show puts Carolla's knack for metaphors together with Miller's unparalleled comic vocabulary, The first two episodes stuck to pop culture asides, but Carolla predicts the media will put an ideological spin on future content.
"I've been talking into a microphone for 20 years. Things only turned political six, seven years ago," says Carolla, whose views range from libertarian to right of center. "The folks at The Huffington Post decided I was political."
"The kinds of things I used to say were considered somewhere between 'no duh' and 'no [expletive]," he adds, like the notion that people who can't afford kids shouldn't have them.
"There's nothing political about it. It's called 'common sense,'" he says.
Carolla is just warming up.
"Ask anybody 10 years ago, 'is it OK if people have to show their ID to vote?' Everyone would say, 'yeah, that's a stupid question…' Now, it's turned into 'voter suppression.'"
What listeners can expect from "PO'dcast" is two comic minds riffing on whatever is gnawing at them that day. Consider the just-launched "I Rant Therefore I am" segment, spinning off their respective knack for clever complaints.
Carolla is glad to have such an impressive tag-team partner.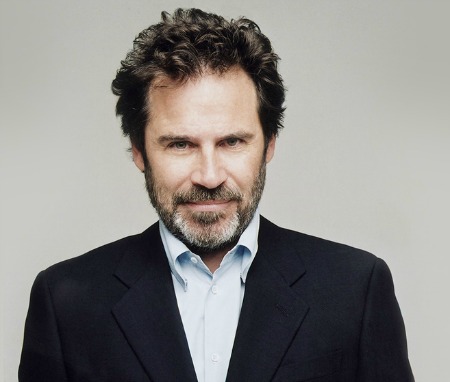 "He's so good and so fast you really have to bring your 'A' game," he says of his new podcast partner. "I have so much respect for his ability. I never want him to go, "Adam didn't have it today.'"
The show is an audio work in progress, with both hosts feeling out the other when it comes to comedy and cadence.
The initial "PO'dcasts" had the duo riffing on the Super Bowl, celebrity sightings and even their wildly different youths. Miller grew up in Pittsburgh where he stayed on the sidelines more often than not. Carolla lived a more rough and tumble childhood in the Golden State.
Carolla records a series of podcasts each week, from his signature "The Adam Carolla Show" to CarCast and "The Adam and Dr. Drew Show." His mind careens from one topic to the next, but he does arrive in the podcast studio he built himself with a cheat sheet of sorts.
He never leaves home without a "buck slip," a three-by-eight inch piece of cardboard ("with a little heft to it") where he can jot down ideas when they strike.
Carolla constantly interacts with his fans, be it via his Twitter feed or live comedy shows and Mangria signings. The latter, an alcoholic brew of his own invention, is one of many entrepreneurial efforts the ex-carpenter calls his own.
He takes a democratic approach to his handiwork, be it books or beverages.
"I listen to everybody," he says, giving fan consensus his undivided attention.
"When I write a book, I let my Amazon rating decide whether it's a good book or not," he says. "I have to let the public vote."
Tomorrow: Adam Carolla shares why President Barack Obama and Sen. Elizabeth Warren's economic rhetoric sends the wrong message to Americans.