Industry News
Opinion
Adam Carolla: VP Kamala Harris Is a 'S*** Show'
Podcaster rails against affirmative action, cites Biden's VP selection as proof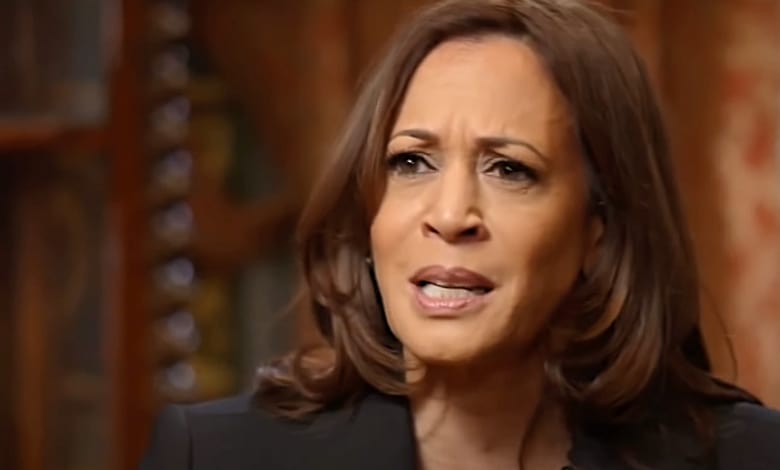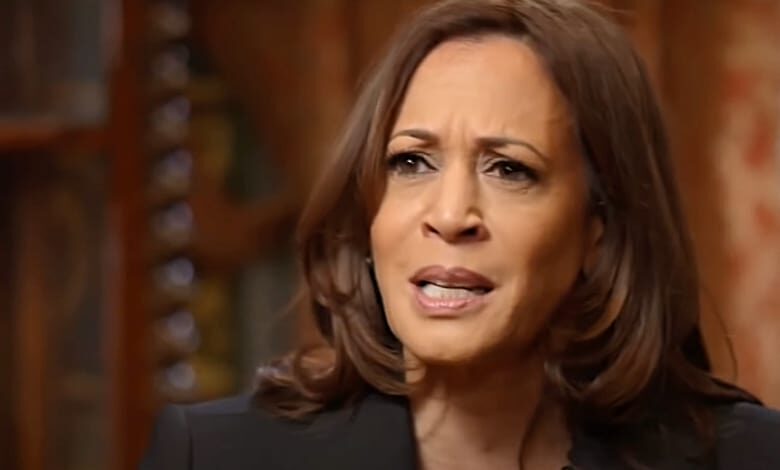 President Joe Biden did it again.
During the 2020 presidential campaign, Biden vowed to choose a woman of color as his running mate. He eventually selected Sen. Kamala Harris for that pivotal role.
Just days ago, Biden followed a similar template when Supreme Court Justice Stephen Breyer announced his retirement. The President vowed to fill the seat with a woman of color, eliminating everyone else from consideration.
Biden vows to nominate Black woman to Supreme Court
The move drew unfortunate polling results, courtesy of ABC News/Ipsos. The numbers offered a rare glimpse of bipartisanship in our divided age.
The majority of Americans – and a majority of Democrats – believe President Joe Biden should "consider all possible nominees" for an open position on the Supreme Court, while a smaller portion wants him to automatically follow through on his pledge to nominate a Black woman, a new poll found.
Consider Adam Carolla part of that majority.
The freedom-friendly podcaster railed against the Supreme Court strategy for several reasons, but one stood out among the rest.
Vice President Kamala Harris.
The VP's polling numbers have been terrible for most of the Biden administration's first year. Team Biden handed Harris some challenging tasks, like bringing clarity to the U.S.-Mexico border situation. To date, Harris has done little, if anything, to alleviate or even fully address the matter.
It's hardly the first time she came up short.
Her White House run in 2019 ended abruptly despite some political observers initially dubbing her a front-runner in the race. She was polling at around 3 percent when she pulled the plug on her campaign.
Her public appearances as VP have been unfortunate, with her comments often devolving into word salad responses which clarify little. Even liberals like comic Jimmy Dore couldn't hold back.
Kamala Harris' Word Salad Response to COVID Question
Carolla seized, and pounced, on Harris' fumbles during the latest episode of "The Adam and Dr. Drew Show." He did so as a way of critiquing the Affirmative Action-style path to filling an empty Supreme Court justice seat.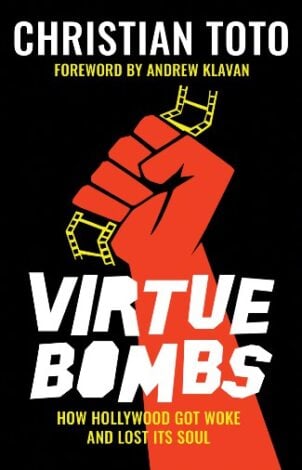 "Let me explain why this is horrible. I've got two words – Kamala Harris," Carolla said after his podcast partner, Dr. Drew Pinsky, shared some measured praise for Biden's decision.
"Let's realistically assess Kamala Harris. I don't care what side of the aisle you're on, she's a s*** show," he said. "She's a non-thinker. There's something wrong with her … she cannot answer questions, forget about [offering] solutions or impact."
"She literally doesn't track. I don't think she's dumb, I think she has a personality disorder, and I think she hides behind, anyone who pushes back on her is gonna be called racist or misogynistic. She's a protected species, so she doesn't get any s***."
"Would you want her running a small restaurant?" Carolla asked his colleague and fellow "Loveline" alum.
"No," Dr. Pinsky responded, holding back a laugh.
RELATED: 9 Adam Carolla Quips to Trigger Snowflake Nation
"She's arguably one of the worst politicians that's come down the pike in a long time," Carolla continued, adding no matter where you stood on President Barack Obama's policies he was "a great politician."
"Kamala Harris is a horrible politician, and I disagree with everything that's coming out of her mouth, but to be fair to her I don't know what's coming out of her mouth," he said. "I've not heard any concrete anything, other than, 'we need to listen to all girls' or some bloviating trope that just comes flying out."
Having a lackluster VP matters more than ever, the two suggested.
Carolla said even President Biden's "most ardent defenders" acknowledge he's suffering a mental decline. "that's not a crackpot tinfoil conspiracy theory."
And VP Harris is on deck, who the podcaster called, "one of the worst thinking people I've ever heard speaking into a microphone. That's what affirmative action has gotten us," Carolla said.
RELATED: Adam Carolla: Media, Big Tech Rigged Election for Biden
He added, "all of the same theories apply" when it comes to choosing the next Supreme Court justice.
Biden's supporters say the highest court in the land must "look like America." Carolla threw water on that argument.
"You're now suggesting black people represent black people and Chicanos represent Chicanos," he said. "It's a Supreme Court. That's not what this country is. It's the greatest thinkers in the land interpreting the Constitution, not representing [various groups]."
That philosophy, he argued, is "anti American."
"As if a white mayor couldn't do well by the black community with whatever mandates about crime and education [he or she has]," Carolla said. "That's scary territory. This country is about representing everybody."
He offered up an example to hammer home his point.
"Imagine if attorneys worked that way. 'Well, [celebrated attorney and "Reasonable Doubt" podcast host] Mark Geragos is great if you're Armenian, but if you're black or non-Armenian or Asian he's not gonna do a good job of representing you.' Really? That's scary."