Interviews
Why Caedmon's Call Alum Aaron Tate Is Making 'Midlife' Music
Veteran songwriter quit industry to help the less fortunate ... now, he's back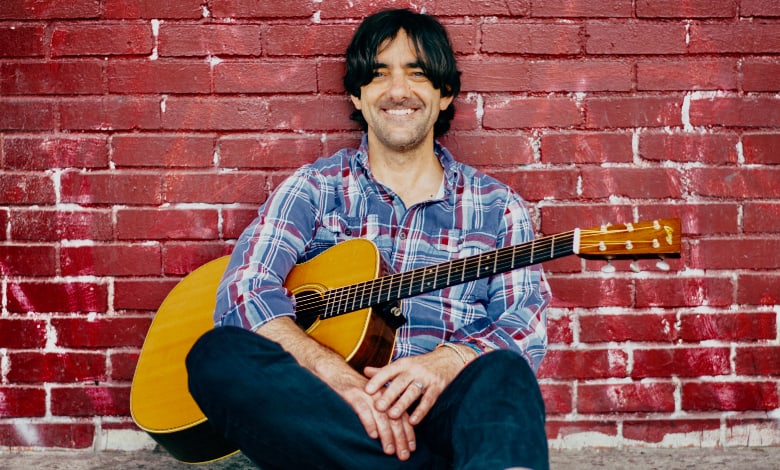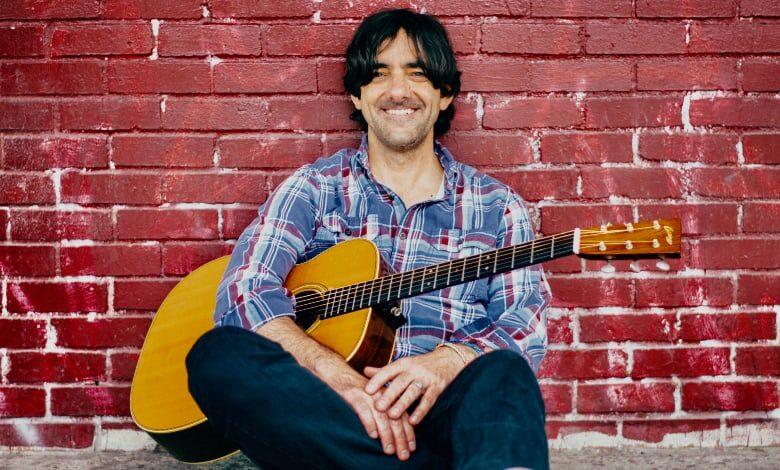 At an age when most singer-songwriters have packed up and put away their dreams, Aaron Tate is just getting started on his second shot at fame.
Tate already proved himself in the 1990s and early 2000s as one of the two main songwriters for the highly successful Christian rock band Caedmon's Call. Four of his songs went to number one on the Contemporary Christian Music charts, and his tunes helped lead the way to the band selling more than two million albums.
But he took a turn off the road to music industry glory in 2001, leaving songwriting behind to embark on a career working with humanitarian aid groups in troubled hotspots around the world.
Now, after 20 years, the 49-year-old Houston resident is back with his first solo album. The song cycle captures the emotional trials and tribulations of being in your late 40s that's aptly titled "Midlife."
"It's always been my goal to write honestly about the challenges of life, and I really wanted to address the real challenges that exist for people at midlife," Tate says. "Things like midlife depression, loneliness and relationship struggles because I feel like that stuff is all around us, but people aren't talking with each other about it.
I wanted people to know they're not alone."
Tate began playing guitar and writing songs after high school. While in college at Texas Christian University, he met a fellow student musician named Cliff Young and the pair began playing guitar together.
Their jam sessions led to the creation of Caedmon's Call, the band name inspired by a medieval English monk named Caedmon who was miraculously given the ability to sing and write songs.
Caedmon's Call - Thankful
While Tate was confident in his songwriting abilities, he never played live or recorded with the band because he felt that his own singing and guitar playing weren't up to professional par. But his lyrics nonetheless struck a chord with listeners at a time when Christian rock was emerging as a viable commercial force.
"Our songs were really complex and were really like puzzles that people had to take apart to understand," he says. "I think part of why we were so popular among Christian college students was that it was an intellectual exercise to listen to the band and find all the metaphors and Biblical references that I would put into my songs."
Two other factors were key to the band's fame, including the fact that the lyrics were also more emotionally vulnerable than the "surface-level happiness" of most Christian music at the time. The band also strived to make its music "upbeat and fun to listen to," engaging listeners on a purely tuneful level as well.
That effort paid off with massive success in the genre, an experience that Tate recalls with wonder even more than 25 years later.
"I never imagined my songs would be released nationally, and I definitely never imagined they would be on the radio," says Tate. "And I never in a million years imagined my songs would be going to number one.
"We had a great record label and marketing team that really believed in us, but it was also the right time at the right place," he adds. "We came along during the height of grunge and a new wave of folk music, when mainstream rock radio was playing songs that dug deeper and were more complex."
All the Things I Wish I'd Done - Aaron Tate
But after a decade of writing for the band, Tate felt it was time for a new challenge. He had long written songs urging listeners to seek ways to engage the world on a meaningful level, and he followed his own advice by devoting his next two decades to heavy-duty causes like refugee resettlement in the United States and working in refugee camps in Jordan and Tanzania.
His most meaningful work was helping Haitians recover from the devastating 2010 earthquake, and most recently working with asylum-seeking migrants on the US-Mexico border. But five years ago, he felt the urge to pick up his guitar and write again, with the eventual results being the tracks on his new album "Midlife."
"I had written some fun country songs that were just simple stories about people in bars, and I'd also written really serious and introspective songs about the challenges that me and my friends were going through in our 40s," explains Tate, who notes that the new songs are not Christian-themed but instead are secular in nature.
RELATED: Erwin Brothers Target Secular Crowds with 'I Still Believe'
"I realized that as an artist, the artists that I respect are the ones that take chances and are honest and take risks," he says.
"So I decided to do the harder thing and release the songs that were more honest and vulnerable. I'm going to be bold and see who's interested," he continues. "The songs are 50 percent autobiographical and 50 percent fictionalized, but they're all 100 percent true. Some of them are based on things that have happened to me, and some are based on the experiences of others that I've known and observed."
Tate recorded the album during the global pandemic, enlisting musicians to contribute remotely to the album. He recruited Fountains of Wayne guitarist Jody Porter to play lead guitar on the title track, and hired other musicians who recorded their parts at their homes.
The album was mixed by Tate's uncle, Michael Stavrou, whose successful career as a recording engineer includes work with such legends as Elton John, Paul McCartney, Stevie Wonder and The Police.
STAVSOUND AudioTechnology StudioDirectory
Thanks to the incredible advances in modern technology, Tate has been able to distribute "Midlife" on worldwide streaming platforms including Spotify, Apple Music, and Amazon Music Unlimited.
He's also taken another bold leap by finally performing for a live audience, selling out a Houston venue for his record-release concert and even teaming up with fellow Caedmon's Call writer/member Derek Webb for an evening of songs from the band and "Midlife" at the Hits Theater in Houston on Oct. 24.
"I made this album as a personal goal of mine, like someone who makes sculpture as a hobby and invests years of time to make something they just admire in their own home," he says. "But when I started sharing the songs with others, I got an incredible response and that inspired me share them with the world. Whether it's five people, 500, 5000 or whatever happens, I just hope the songs speak to people."