Interviews
Erwin Brothers Target Secular Audiences with 'I Still Believe'
A rising star and an incredible love story could mean box office gold.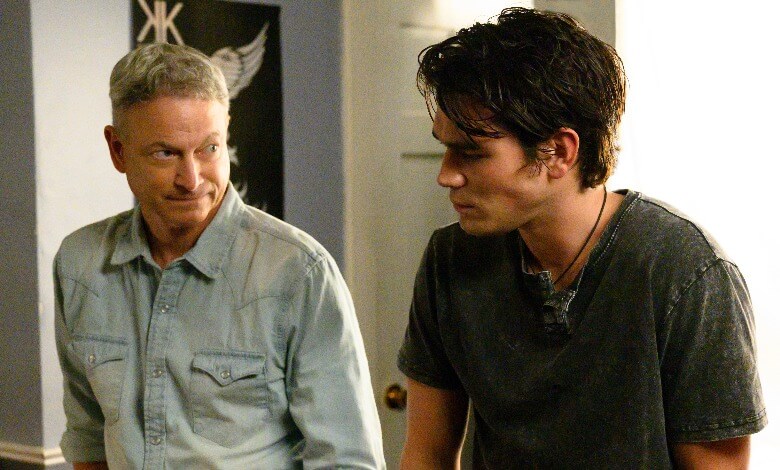 Jeremy Camp was a talented singer-songwriter married to a beautiful woman, but disaster loomed over their young lives.
His new bride was battling ovarian cancer when they wed, a struggle that took her life just as his Christian music career was taking off.
Camp could have abandoned his faith or lost his artistic spirit. He miraculously found love again and is the married father of three children. He's also sold more than five million records to date, the best known of which remains "I Still Believe."
That song supplies the title for the dramatic story of Camp's emotional roller coaster.
I Still Believe (2020 Movie) Official Trailer | KJ Apa, Britt Robertson
"I Still Believe" is directed by Jon and Andrew Erwin, aka the Erwin Brothers. The duo struck major box office gold in 2017 with the surprise smash "I Can Only Imagine." The faith-based film featured a largely unknown cast (aside from a stellar turn by Dennis Quaid) recalling another Christian smash hit.
The sleeper hit racked up more than $83 million stateside.
"Believe" could go even bigger, as it matches the excellent filmmaking the Erwins displayed in "Imagine" (several cuts above most Christian filmmakers) with a star turn by rising star KJ Apa. Apa plays the lead character of Archie Andrews in the CW Network's hit teen series "Riverdale," which has become a pop culture sensation due to its enormous popularity on Netflix.
"KJ's a movie star emerging right in front of us, and there is strategy in casting him," says Jon Erwin. "And if we do want to reach a new audience, we have to be strategic. Casting KJ Apa, someone they know and have a relationship with … but that gives us the ability to say something to them and give them a love story. We couldn't ask for a more incredible man and leader."
"When he came on board, he took it to another level," adds Andrew Erwin. "The chance to see him aligned with this took us to another level. I didn't know about his faith background, but this is very much a part of him.
"He was raised in the New Zealand church, his dad is a Samoan, and he's very passionate about his faith," Andrew Erwin says, adding spirituality isn't a pre-requisite to starring in any of their films. "He gives a raw, vulnerable performance in a love story. Watching a movie star born before our eyes was a tremendous privilege."
FAST FACT: "I Still Believe" stars KJ Apa and Britt Robertson previously worked together on 2017's "A Dog's Purpose."
"Believe" builds off both a charismatic turn by Apa as well as a powerhouse performance by Robertson as Camp's dying love. The film deals with cancer, death, grief and the way faith can be tested, all in a direct and affecting way.
It doesn't hurt to have Gary Sinise playing a father trying to coach his singer/songwriter son through the toughest weeks of his life.
It all builds off the Erwins' ability to tackle alcoholism and emotional abuse in "Imagine" in a way that's compelling without being over-the-top or graphic.
For the Erwins, it was purely coincidence that they have opted to direct (and Andrew co-writes) two films in a row that detail the story behind a beloved song.
Jeremy Camp - I Still Believe (Music Video)
They see "Believe" and "Imagine" as distinctly different movies despite the surface-level bond.
"This is a love story, while 'Imagine' was a redemption story of father and son. If you love 'The Fault in Our Stars' or 'The Notebook,' you'll love this film," says Jon Erwin. "Our vision with faith-based films is to cross genres, and to serve an audience great entertainment with different things, not doing the same."
Born in Birmingham, Ala., the Erwins began their career with the documentary "The Cross and the Towers," about the steel cross found in the debris of the World Trade Center towers after the September 11, 2001 attacks. Yet it was Jon Erwin's job as second unit director for Alex and Stephen Kendrick's 2011 film "Courageous" that really kick-started their film careers.
Alex Kendrick asked Jon, "what's your purpose?" regarding his career, and soon the Erwins were at work on their breakthrough narrative debut, the Christian anti-abortion drama "October Baby." They notched minor hits with the comedy "Moms' Night Out," and sports drama "Woodlawn" before breaking big with "Imagine."
I Can Only Imagine Trailer #1 (2018) | Movieclips Indie
"We needed to grow as well, but I feel for the first time in faith-based films, people are finding their voice with interesting texture and takes on the struggle of what it means to be human within the context of faith," Andrew Erwin says.
"We always just go forward with an open hand and open heart. When we find a story that moves us, it becomes a story we have to tell," adds Jon Erwin. "I love the world of music, there's such a resurgence of the music biopic now. The power and beauty of the love story drew us to it. It was almost by accident, and that's sometimes the best way."
"I Still Believe" opens this weekend nationwide.