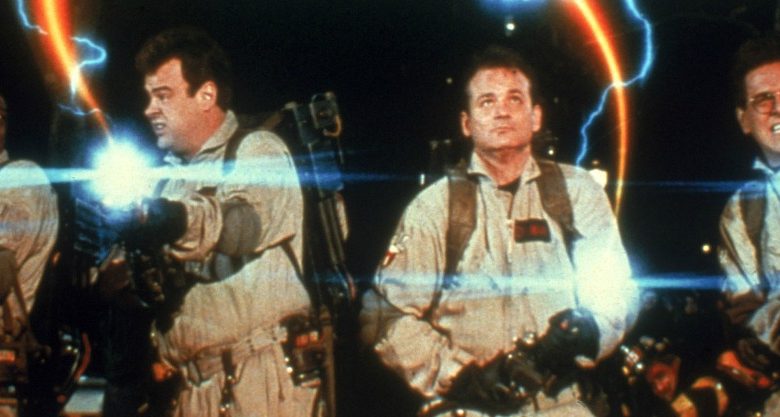 Audiences can't wait for new movie trailers to drop these days.
They click, and watch, and essentially do the studio's marketing team a huge favor in the process for films like:
Consumers also can't stop stop clicking on older movie trailers, too. The minds at YouTube have been taking notes on just that. The video site just released a list of the most played videos from the '80s, 90s from May 2016 to May 2017.
The 1980s
"Ghostbusters"
"The Little Mermaid"
"The Shining"
"The Empire Strikes Back"
"My Neighbor Totoro"
"Return of the Jedi"
"The Evil Dead"
"Blade Runner"
"Scarface"
"The Outsiders"
The 1990s
"Titanic"
"Toy Story"
"The Lion King"
"Beauty and the Beast"
"The Blair Witch Project"
"American Pie"
"Basic Instinct"
"Home Alone"
"Matilda"
"Trainspotting"
Here are some other fun facts supplied by YouTube regarding viewing trends:
Reboots Rock: Reboots and sequels send consumers scrambling for the original titles in the series. Consider the top 10 trailers from the '80s and '90s featured such sequelized fare as "The Blair Witch Project," "Star Wars," "Blade Runner," "American Pie" and "Ghostbusters."
"Ghostbusters" Revenge: The 2016 reboot didn't recharge the franchise as planned. The film still goosed interest in the 1984 original classic starring Bill Murray, Dan Aykroyd and Harold Ramis. That trailer averaged 70,000 views/month in 2015. In 2016, views tripled to more than 300,000 views/month.
Replicant Rising: The trailer for 1982's "Blade Runner" cracked YouTube's Top 10 list for the '80s. It's still attracting attention as we draw closer to the sequel's Oct. 6 release date. Views for the original film's trailer starring Harrison Ford and Rutger Hauer were about 157,000/month in the first half of 2017, a 112 percent jump from the first half of 2016.