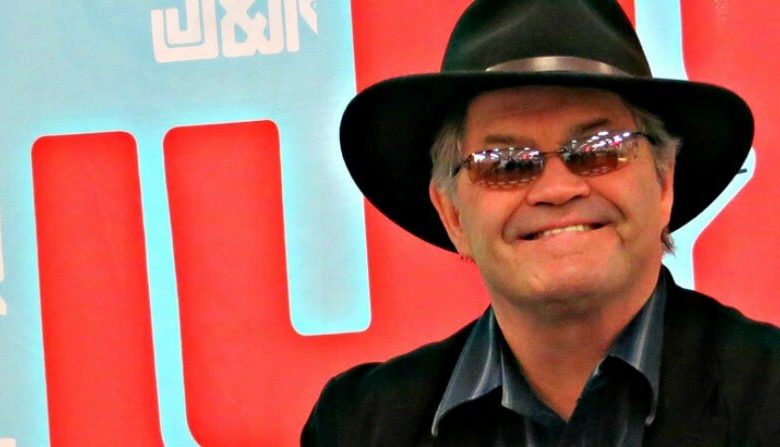 The Monkees aped the Beatles in more ways than one.
Four madcap boys. Music backed by zany videos. Power pop personified. And each of the four musicians took turns singing lead vocals.
Drummer Micky Dolenz handled the bulk of those duties with The Monkees. Davy Jones and Michael Nesmith followed, with Peter Tork getting the occasional chance to shine. (Tork's vocals on "Shades of Gray" are a particular highlight)
RELATED: The Missing Link in the Monkees' Legacy
Jones nailed the ballads that made girls swoon. Nesmith's twang lent The Monkees an early nod to "flyover country" long before the term hit the mainstream.
Dolenz gave the group its signature rock sound.
FAST FACT: George Michael "Micky" Dolenz gained fame as a child actor on the TV series "Circus Boy" (under the stage name Micky Braddock).
So, in honor of Dolenz's birthday, let's recall seven Monkees songs that became classics thanks to his signature vocals.
"Goin' Down" -- On stage, Dolenz channeled soul legend James Brown. He never came closer to Brown's legacy than with this jazzy number, one of the group's more sophisticated romps. Dolenz sings like the lyrics are burning his tongue, giving them vibrancy and, yes, soul.
Unfamiliar with The Monkees but skeptical of the group's "PreFab" roots? This should change your mind.
"Pleasant Valley Sunday" -- It's a perfect pop song. There's no better way to describe it. And it's perfectly suited for Dolenz's voice, from the surreal lyrics to the soaring chorus. His voice made '60s radio better, stronger. This particular track shows us why. And the song holds up so well it could be covered today without anyone blinking.
RELATED: 5 Fun Facts About The Monkees
Maybe we have a "tablet or PC" in every room now instead of a TV. The message is more of less the same.
The song appeared in two episodes of "The Monkees'" second season -- "Mayor Monkee" and "The Picture Frame (The Bank Robbery)."
"Sometime in the Morning" -- Jones could crush a ballad, but Dolenz delivered here in ways the lovable Brit couldn't duplicate. This Goffin-King gem is plain gorgeous, and Dolenz cradles the tender lyrics with a delicacy that belied his years.
Once more, a television product proved its plastic roots weren't to be trusted.
"Randy Scouse Git" -- Dolenz sang and co-wrote this number, which packs the kind of free association lyrics typical of the Flower Power age. Yes, it's a scat-powered mash note to the singer's time in England.
So where did the song's name come from? Dolenz was watching the British sitcom that inspired "All in the Family," "'Til Death Do Us Part," and the father called his son a "Randy Scouse Git."
"She Makes Me Laugh" -- The surviving Monkees reassembled last year for "Good Times!" The album could have been a nostalgia cash grab. Not even close.
The 2016 project proved a fine combination of old and new, with some of today's best pop songwriters (Rivers Cuomo, Adam Schlesinger) enhancing the group's legacy.
RELATED: 7 Underrated Monkees Songs
This track captured the shimmery pop stylings of the band in its heyday. That meant Dolenz stood front and center, turning simple choruses into something far more substantial.
"Porpoise Song" -- This unlikely track from the "Head" soundtrack shows Dolenz's range at at time when the band appeared desperate to reboot its image. It's a dreamy slab of psychedelia that didn't move as much product as past Monkees recordings. Still, it fared better than the film which proved a bona fide flop.
The song endures thanks partly to Dolenz's interpretation (with some help from Jones). It hit all the right notes then … and now.
Dolenz notes it's one of his favorite songs to play live.
"The Girl I Knew Somewhere" -- Michael Nesmith brought a country frisson to some early Monkees tracks, like "Papa Gene's Blues" (which featured a guitar solo by James Burton). Here, Nesmith simply goes for the harmonies, and he nails it in another blast of pop beauty.
FAST FACT: Micky Dolenz's daughter, Ami Dolenz, headlined the 1989 comedy "She's Out of Control" co-starring Tony Danza.
You can find a version with Nesmith singing lead, but it's Dolenz's version which got wider distribution. That's smart. Once more, the drummer brings his pop sensibilities to the number, a portrait of longing sparked by sublime bass lines.
Plus, the track featured Monkees both singing and playing instruments, a first for the band at that time.
Photo credit: John Wisniewski via Foter.com / CC BY-ND