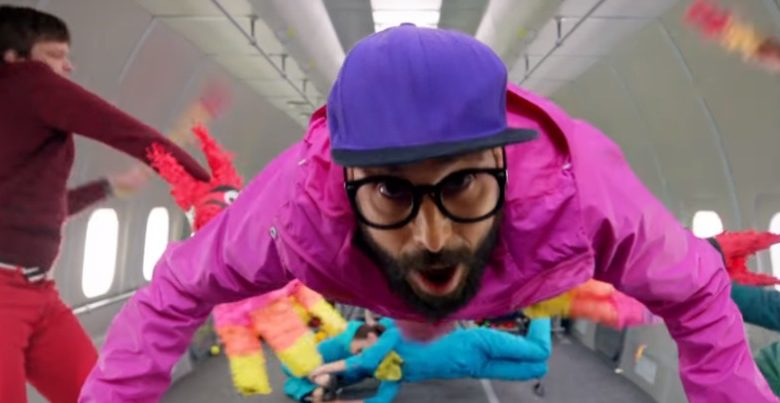 In many ways things couldn't be better in the U.S. of A.
The economy is roaring at long last. There's genuine hope for peace on the Korean peninsula. Employment rates for minorities are at record lows. Satisfaction with the country's direction stands at a 12-year high.
And yet the Left insists we're teetering toward disaster. Much worse? Progressives are weaponizing their disagreements to chase select conservatives out of ordinary venues. Movie theaters. Restaurants.
And, if Rep. Maxine Waters has her toxic way, many more places.
Maxine Waters calls on supporters to 'harass' Trump officials in public
Meanwhile, videos emerge like this Daily News item where a Trump supporter berates a Mexican man in the ugliest ways possible.
This uncivil behavior may be getting worse. What's a kind-hearted American to do? For starters, have faith in the American experiment. It hasn't lasted this long without good reason.
Not enough? Why not watch the following videos? They aren't "important" in any real sense. Some are downright silly. They'll still put a smile on your face despite the uncivil tone rampant in our society. That's a start, no?
Fatboy Slim: "Weapon of Choice"
Christopher Walken is many things, from an Oscar-winning actor ("The Deer Hunter") to the most enigmatic star of our age. Who knew he could dance? We learned that after the video for this band's dizzying track "Weapon of Choice" dropped in 2001.
Fatboy Slim - Weapon Of Choice
Chewbacca Mom's Debut
She's the prototypical 15 minutes of fame recipient, and few would deny her the privilege. This video went viral, which is hardly new in our social media age. It's the unfettered joy Candace Payne displayed in this clip that warmed our hearts. It still does two years later.
LAUGHING CHEWBACCA MASK LADY (FULL VIDEO)
Dueling Michael Caines
"The Trip" franchise teems with vivid impressions, but the very best of the best center on iconic actor Michael Caine. Here are two "Trip" snippets where Steve Coogan and Rob Brydon take turns imitating the oh, so distinctive star.
This Is How Michael Caine Speaks - The Trip - BBC Two
Even better?
The Trip to Italy - Clip "The Dark Knight Rises" | HD | IFC Films
OK GO in Zero Gravity
The quirky band hit a home run with this snippet, shot sans gravity but with heaps of ingenuity. It's enough to make you wish MTV still played music videos 'round the clock.
OK Go - Upside Down & Inside Out
A Legit Great "Jigsaw" Sequel
Few horror franchises devolved as quickly as the "Saw" saga. The series continued last year with modest box office results. Why not try Chris Capel's comic twist on the saga's signature villain, a creepy puppet with some very deep pipes.
Now it's your turn. What pop culture videos do you watch to chase away the negative headlines?