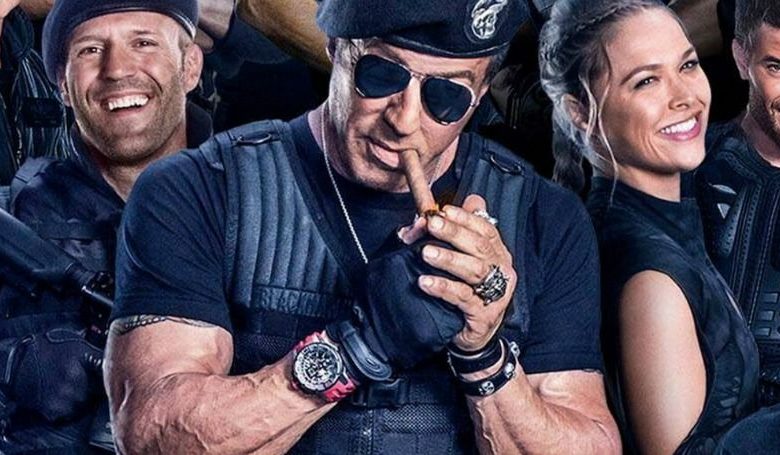 Many big-budget films rely on the country to turn a profit. Some studios even create separate cuts of a film specifically for Chinese multiplexes. Screenwriters also go out of their way to not step on any Chinese toes. The Communist nation has a strict policy on which pieces of art they allow in their country.
Still, Chinese and American audiences have tastes that don't always match. Some films flop on U.S. soil but become bona fide hits in China.
Big special effects, '80s style action and simple plot lines are beginning to be rejected within the states. Just look at this summer's graveyard of big-budget disappointments. Chinese audiences, on the other hand, welcome the popcorn extravaganzas with open arms.
Skiptrace Official Trailer 1 (2016) - Jackie Chan Movie
Case in point: "Skiptrace," the latest Jackie Chan starrer. It hits U.S. theaters Sept. 2, and there's not a whole lot of excitement for it.
The trailer looks like an antique from the '80s, and audiences and critics seem to have evolved from that decade. Rewarded today are more thoughtful action films like "John Wick" and "Sicario."
China eats it up, though.
"Skiptrace," which teams Chan with American "Jackass" Johnny Knoxville, has earned more than $130 million in China.
Here's a look at five recent films China loved but we hated.
Warcraft
No film proved China's growing importance in the global box office market more than "Warcraft." The $160 million film received a lashing from American critics, and audiences mostly ignored its release. A highly promoted summer blockbuster, "Warcraft" didn't even muster $50 million in the States.
Normally, that would mean the studio had a major flop on its hands. Not true in 2016. "Warcraft" became a smash in China, earning more than $220 million.
The Expendables 3
The first two "Expendables" movies did well enough at the box office to warrant a third outing. However, the packed sequel was a bit much for critics and audiences. While the first film made over $100 million domestically and the second more than $85 million, "The Expendables 3
" didn't even break the $40 million mark.
Some blamed a big leak of the film onto pirate sites before its release. That only accounted for so much in lost cash. Still, China showed up for our favorite '80s action stars. The film made over $70 million in the country and is largely cited as the reason a fourth film is in the development stages.
Dragon Blade
Despite being a China native, Chan was an American superstar for a long time. Headlining huge hits like the "Rush Hour" trilogy, Chan was a go-to action man for years. However, Americans haven't seen much from the man since 2010s "The Karate Kid" remake.
His fame hasn't faded, though. He simply took his superstardom back to China. Now, his movies are barely released domestically, but are breaking major records in China.
One such film was "Dragon Blade
." Hardly released or seen in the States (a mostly VOD rollout with a theatrical gross of about $70,000), "Dragon Blade" earned nearly $120 million in China.
Escape Plan
I said it once, I'll say it again: Chinese moviegoers love the '80s. Relics of the decade like Sylvester Stallone and Arnold Schwarzenegger can hardly find an audience in America today. Their action movies simply don't have the sway with crowds as they once did.
What Americans crave from the pair is something more than the bone-crunching, head-banging action that dominated during the hair metal age. Take Stallone as a perfect example. His 2012 film "Bullet to the Head" feels out of time and place. The subsequent ticket sales reflected that.
However, Stallone's "Creed" found the filmmaker reconnecting to his dramatic roots, and American audiences cheered. The movie also earned Stallone an Academy Award nomination.
Schwarzenegger, in the meantime, has decided to take his personality onto the small screen as the new host of "Celebrity Apprentice."
While we may be mostly done with the two as action heroes, China certainly isn't. 2013's "Escape Plan
," the first movie to team the two action stars up outside of the "Expendables" franchise, would have made a killing domestically in the '80s. However, in 2013 it managed only a hair more than $25 million at the box office. China proved it cared more by throwing over $40 million at the film.
Need for Speed
American audiences typically reject movies based on video games. "Need For Speed (Theatrical)
" proved that old saw anew. Despite being headlined by "Breaking Bad" star Aaron Paul, the flick never found its footing in the U.S. It did, however, earn more than $66 million in China. There were even rumors that a sequel was greenlit based on the China performance.