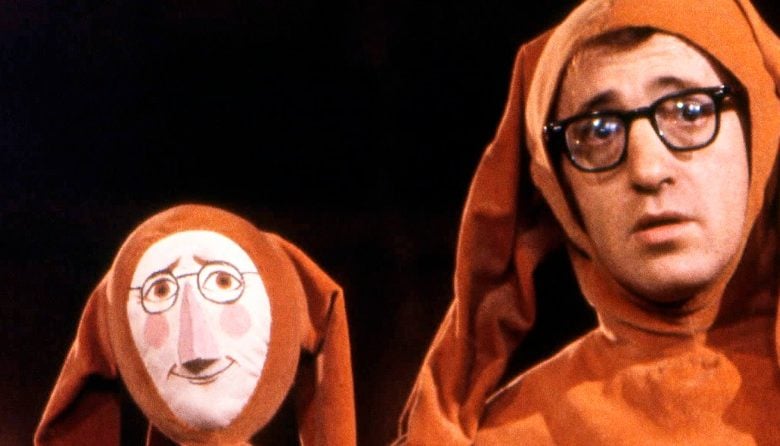 His films feature scratchy jazz scores, mostly minority-free casts and flourishes that feel at least a decade old.
Yet here he is, leaping atop the streaming bandwagon to write and direct a new show for Amazon Prime. And he shouldn't be the only auteur giving episodic television a try. The following five directors would thrive on the small screen …
Quentin Tarantino: The "Pulp Fiction" maestro rules the silver screen, but his stories almost always hinge on violence. Yet few two-hour movies can ruminate on what happens after the gun smoke clears. The format simply won't allow it. A broader canvas, the kind only TV-style storytelling can provide, will let him expand on his favorite theme. What happens when violence rules the day? Who gets hurt in the short and long term?
Paul Thomas Anderson: Take one look at the bleary-eyed anti-heroes in "Inherent Vice," and you'll see why Anderson is such a natural for episodic TV.
The Coen brothers: One of the nagging critiques leveled at the brains behind "Raising Arizona" is that they feel contempt for their characters. What better way to counter that than to create a group of three-dimensional people over the course of a series?
James Cameron: The "Terminator" director's hand is getting heavier when it comes to his pet causes. That's why "Avatar" occasionally stopped cold to send its enviro-messages. A television show would give him more time to weave those themes together, and he could do it without the format constraints movies offer. His narrative powers would greatly benefit from the shift.
Peter Jackson: Bigger! Louder! And with more and more ones and zeroes! Here's the case of a director who simply needs to downsize. Less budget. Fewer sets. A TV show would force him to consider the kind of stories that matter most without the tool kit he leans on for bloated affairs like the "Hobbit" trilogy.
DID YOU KNOW: Ethan Coen says the impetus behind "Raising Arizona" was simple. Make a commercial movie after the modest success of their debut, "Blood Simple." "We decided to sell out, and that was the first decision."