Reviews
'Blackout' Unplugs Dying Rom-Com Tropes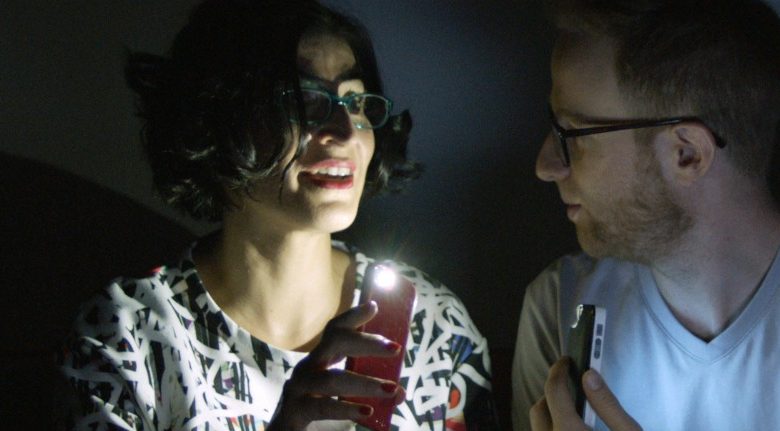 Texting. Tinder. Facebook status updates. How do you credibly depict them on screen? Is it any wonder the rom-com is on life support?
The shrewd indie comedy "3rd Street Blackout" pulls the plug on technology,
This Big Apple romp uses Hurricane Sandy's aftermath as the backdrop for an analog romance. What's left plugged in is star/writer/director Negin Farsad. She's dutifully nerdy and neurotic, but she's "on" more than required.
Farsad stars as Mina, a neuro-scientist living what appears to be blissful life with her beau, Rudy (Jeremy Redleaf). Their harmony is disrupted by both a blackout and possible infidelity.
The lights go out just as Rudy learns about Mina's flirtation with a handsome venture capitalist (Ed Weeks). How far did she go? Is it worth breaking up over? And can two grown-ups communicate without their smart phones?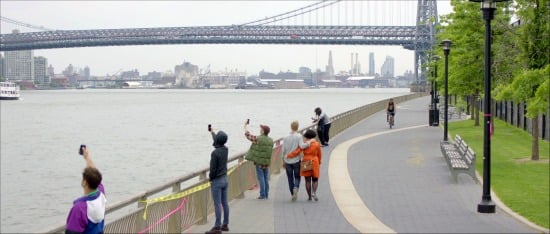 The indie romance features two sweet paramours, but the stakes of their romance feel too low for the story unfolding. We don't need an airport reunion or an over-the-top declaration of love (cue the boombox, one of the movie's pithiest gags).
You just don't get the sense we should be rooting, and rooting hard, for Mina and Rudy to reunite.
"Blackout" isn't a top-tier romance, but the laughs rarely dry up. Funny supporting turns by Janeane Garofalo, Jordan Carlos and Katie Hartman keep the mirth moving.
'3rd Street Blackout' Clip
Give partial credit to the slam dunk story gimmick. Watch cynical New Yorkers reduced to drinks over candle light is a witty concept that isn't overplayed. The characters get creative when it's clear the lights aren't coming back on any time soon.
They also reach out to each other in ways that were more likely years ago, before we even knew what a "selfie" was.
We have so much tech at our disposal, yet the simple art of conversation feels as antiquated as an 8-track tape. That's clear even before the power goes out. Why else would two urban hipster text each other while standing mere feet away.
FUN FACT: Negin Farsad, the author of "How to Make White People Laugh," was dubbed one of the 53 Funniest Women by The Huffington Post.
Farsad may be pushing her character too far at times, but she's in good company. Most of the players exaggerate their Millennial ways. Had Farsad and Redleaf had more tenure behind the camera they would have asked the cast to dial it down.
What both Farsad and Redleaf muster is our sympathy. Their characters could easily be seen as insufferable, what with their too-cute "rap battles" and other cyber-shtick. They find the real, flawed souls beneath their thoroughly modern exteriors. And thank goodness for that.
There are emotional truths blanketing "Blackout." Sometimes, that's the only power source you need for a heartfelt romance.