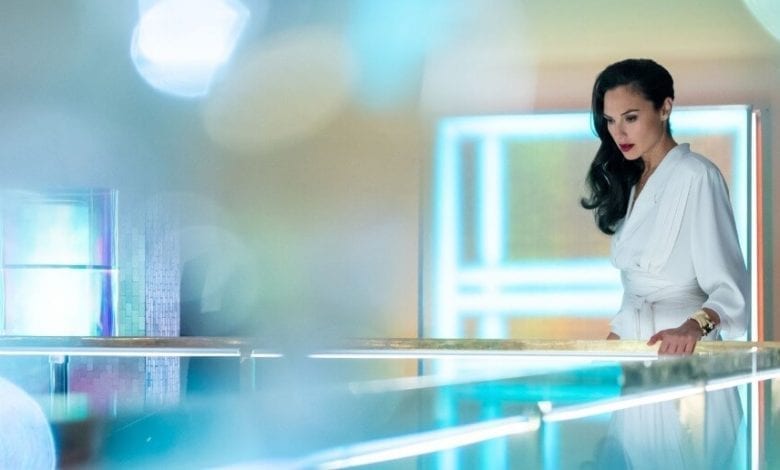 The end of 2019 brings some grim news for Hollywood bean counters.
The year's box office tally came in roughly 4 percent lower than 2018. That's the "sharpest decline in 5 years," according to The Hollywood Reporter.
With Dec. 31 fast approaching, industry leader Comscore projected Sunday that box office revenue in North America will hit $11.45 billion for the full year, a decline of 3.6 percent from 2018's record bounty of $11.88 billion.
Will 2020 offer a Hollywood-style comeback? We won't know for another 12 months, but the early signs are ominous.
Consider 2019 featured not one but two films capping epic franchises. "Avengers: Endgame" certainly delivered on its promise, both creatively and commercially. The film, tying up loose ends from the Marvel Cinematic Universe (MCU), became the highest grossing movie of all time.
'Avengers: Endgame' breaks box office record | GMA
It also pleased most fans and critics, a massive win given our fractured age.
Compare that to "Star Wars: The Rise of Skywalker." The just-released film put an exclamation point on a nine-film series that captivated the culture for 42 years.
That kind of film event doesn't happen every day. It's a safe bet "Rise of Skywalker," which generated mediocre reviews, will top $1 billion at the global box office. The movie's opening weekend earned roughly $44 million less than the debut frame for 2017's "The Last Jedi"
For a "Star Wars" project it's still a disappointment.
That's the kind of "disappointment" any studio wants, of course. Still, 2020 lacks a film with anything approaching that level of pop culture gravitas. In fact, the 2020 lineup generates huge question marks and precious few sure things.
The numbers could get ugly before next Christmas rolls around.
Blockbusters, Sequels and Lots of Uncertainty
Let's look at the big films heading our way next year. The following titles are guaranteed blockbusters, no questions asked.
"Fast & Furious 9" – Vin Diesel and co. deliver exactly what fans crave.
"Wonder Woman: 1984" – A great first film means huge goodwill for the sequel.
"No Time to Die" – We won't quit on 007, even if he goes partly woke.
"Black Widow" – Never bet against the MCU or Scarlett Johansson.
The next group of films could be big … or sizable disappointments.
"Birds of Prey" – Did the disastrous "Suicide Squad" taint Margot Robbie's Harley Quinn?
"A Quiet Place: Part II: – The original shocker made a mint, but it's a very tough act to follow.
"Mulan" – Most of the buzz here is due to those Hong Kong protests, not the film itself.
"Onward" – Pixar can still deliver on original stories, but not with "Incredibles"-sized numbers
"Soul" – Will two Pixar originals in one year help or hurt their combined box office?
"Top Gun: Maverick" – Belated sequels can implode. Just ask "Blade Runner 2049."
"Ghostbusters: Afterlife" – The film arrives on the heels of two bad franchise entries.
"Tenet" – Christopher Nolan is an auteur who delivers, but can he pull it off again?
"Dune" – Do today's young teenagers know, or care, about this sci-fi classic?
"Eternals" – MCU's toughest test to date given the lesser known source material.
That's plenty of uncertainty for a reeling industry. We've already seen tried and true franchises self-destruct this year. Could a second "Top Gun" do the same? Did the 2016 "Ghostbusters" debacle damage the brand beyond repair?
If more than a few of these gambles go bust Hollywood is in big trouble.
The Streaming Wars Take No Prisoners
Way back in January audiences could skip movie theaters and watch original fare from Netflix and Amazon Prime. Next month, they'll have fresh content from those providers plus originals courtesy of Disney Plus and Apple TV. Those streaming services will soon be joined by HBO Max (May), Peacock (April) and Quibi (April).
Expect a battle royale for new subscribers along with a crush of cutting-edge content. Capitalism often brings out the best in producers. That means Hollywood better deliver top-flight movies or more people will simply stay home and watch their flat-screen TVs.
Trump and Hollywood: It's Going to Be Ugly
The presidential race will heat up early in 2020 and only get hotter from there. We'll see the vast majority of stars do everything possible to remove President Donald Trump from the White House.
Expect every third celebrity interview to morph into a Democrat campaign ad, for starters. Add new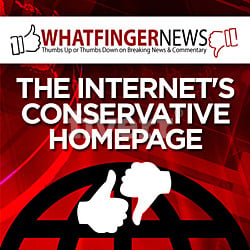 celebrity PSAs, star-studded campaign stops and social media sloganeering designed to mock Trump voters.
Little of it will be calm, cool or collected.
If stars dubbed President Trump "Hitler" during his first term, imagine what adjectives they'll hurl in the heat of campaign season?
Think that will help or hurt the box office? That's rhetorical.
President Trump will seize on these attacks, playing up his blue-collar appeal against the Hollywood "elite." A 2018 poll about political stars backs up his approach.
Red state dwellers are increasingly tuning out stars who get political. Mainstream fare, think "Black Widow" or "Fast & Furious 9," won't be affected by an increasingly political industry.
Films on the pop culture bubble, the kind that need an extra nudge for box office success, won't be as lucky.
Today's Stars Don't Know How to Sell Their Own Product
Actors have more venues than ever to pitch their projects. Reddit Q&As. Web-based interviews. YouTube clips. Podcasts. Let's not forget the standard late night appearances and magazine covers.
Yet a growing number of stars don't know how to leverage that exposure. Some play up their film's woke nods, turning off those who crave escapism above all. Others virtue signal while they should be ginning up interest in the film or TV show in question.
The rest actively taunt conservative patrons, as if half the country will just sit there and take it.
In short, too many stars forget why they're doing publicity in the first place.
Film's Key Demo Hearts TikTok
Young people drive movie ticket sales, period. Sure, occasionally the boomer crowd will power a film like last year's hit "The Mule." That's the exception to the cinematic rule, according to 2017 data released by the MPAA.
18-24 year olds attended 6.5 movies per year, on average, while those 60 and over only attended 2.3. This trend is mirrored in tickets sold.
That conventional wisdom may be changing. Youngsters flock to YouTube and TikTok more and more these days for their entertainment. That's free content, oodles of it, with star roughly the same age as them.